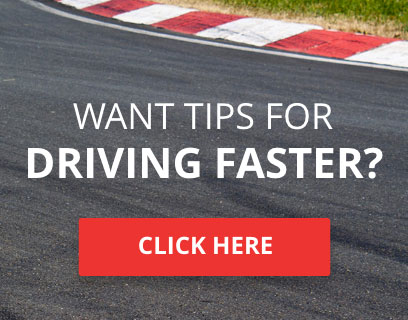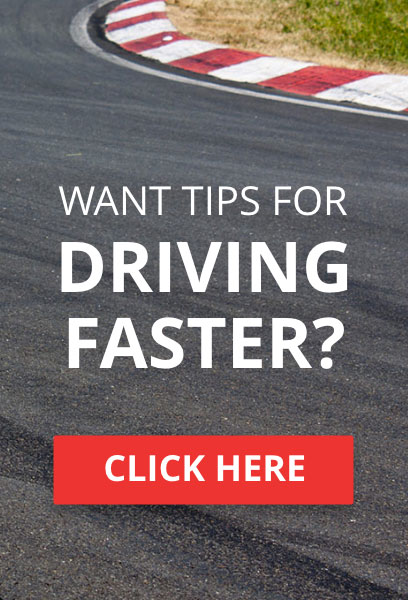 Welcome to a new feature for TORA where we put the spotlight on real racers in a lightning round of Q&A!
First up is 21 year old Brit/New Zealander
Micheal Epps
...
What series do you currently race in?
The Cooper Tires USF2000 National Championship powered by Mazda, a feeder series to IndyCar in the USA.
Favourite car you have driven?
That's hard, I've driven a few. Although Formula Renault would be the quickest so far, I think I enjoyed my Dad's tuned Nissan Skyline R33 GTR more. We took it around Silverstone GP last year, it has 500bhp. I love Japanese tuners.
What would be your dream car?
Probably a mega powerful Japanese tuner as I was talking about above. I absolutely love those +1000bhp street legal monsters, to have one would probably be a dream. Aside from that, I guess I'd settle for the latest Lamborghini.
What's your favourite thing to do when you are not racing?
Music, I play piano and drums, although not much these days as its hard to access those kind of instruments when traveling! I enjoy training and cycling/mountain biking also.
What is your favourite circuit?
Lets see, I may be about to discover my favourite as tomorrow I'll drive Mid-Ohio for the first time. Until then I think either Brands Hatch GP or Cadwell Park in England.
Do you/Have you used race simulations?
Loads, rRactor and iRacing mainly. I strongly endorse it, it's great for adapting your timing and rhythm to a circuit coming up in your season. I think you can gain and awful lot from simulation, such as reference points and various subconscious things.
What is your proudest racing moment so far?
Blimey, there's a few. I had some great ones back in karts. In the British Championship in 2010 I was shunted from pole position to last (31st) at the start of a 20 minute race, I drove all the way back up to 5th. That's a proud memory.
Do you think more could be done to help young talent progress in motorsport?
Yes, I do. Motorsport in general needs to be more accessible/understandable to the public, particularly those who don't know much about it. There needs to be more media, more exposure, perhaps commercialise it a little more to attract more fans and bring in new fans, thus creating a larger business and eventually more opportunities for those less funded.
Answering the question more directly, I think there needs to be more scholarships in place with championships to help those talents get where they deserve to be. Perhaps funded by car manufacturers or such. The issue is that this is a problem that correlates with the recession and so it's always going to be a case of scrimping for budget, unless your Dad owns a night club chain, or Sweden, or something.
What's the plan for the rest of the season?
It is to make progress now, as the start of the season went terribly for me. Our team are less experienced than we first foresaw and it turns out we have a lot more to catch up on than we originally thought. We have the potential to win however, everyone just needs to put in the right framework and have the combined attitude on the weekend to nail it.
How can fans best follow your on track activities?
Well, everywhere! Twitter, Facebook, Flickr, Google+,
www.michaelepps.co.uk,
trackside, YouTube. Just search me! Follow my blogs on IndyCar.com and I also hope to be revealing the TV footage times later in the year. I respond to all mentions and interactions as best I can. I feel a driver should be one you're able to talk to no matter how famous.
What one piece of advice would you give to anyone wishing to start or build on their racing career?
I would say always do your research. If you're thinking of racing in a certain club/team/circuit etc, research it and research it again and again to find out if it really is the best decision and what you want to do. Focus on your progress as you learn and not your results (at least until your results matter!). If you're lucky enough to get up to junior single seater racing level and beyond, think twice, three times and then a fourth time about what you commit to for a season. Try to set yourself up with the best team/car you can get, even if it does involve going over budget a little. Nothing makes your season harder than a bad car. Most of all though, no matter what stage you're at, whether it's the first day in a kart or your 5th start in the Indy 500, enjoy it!
Thanks everyone for reading, and best of luck with your next races/competitions if you're doing them. Wish me luck for mine! My next race is at Indianapolis on the night of the 25th May (before the Indy 500!)
Michael Epps was talking to Matt Hunter
Last edited by Matt on Fri 10 May 2013 - 20:29; edited 1 time in total
jenson09




TORA Race Number

: 10






Number of posts

: 14645


Location

: Cullompton


Registration date

: 2008-08-05


Reputation

: 132




Similar topics
and me over here, my old neighbour and school mate races speedway bikes, made world and Austalian titles numerous times (6 in 6 years of oz titles, 2 in 4 times for world)
so would it be ok if i did for one week?

---
Permissions in this forum:
You
cannot
reply to topics in this forum