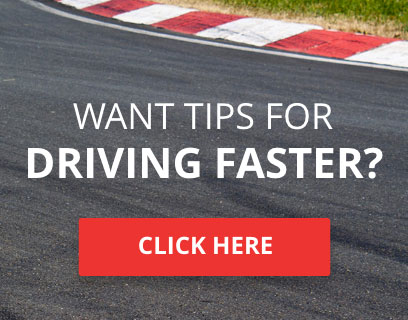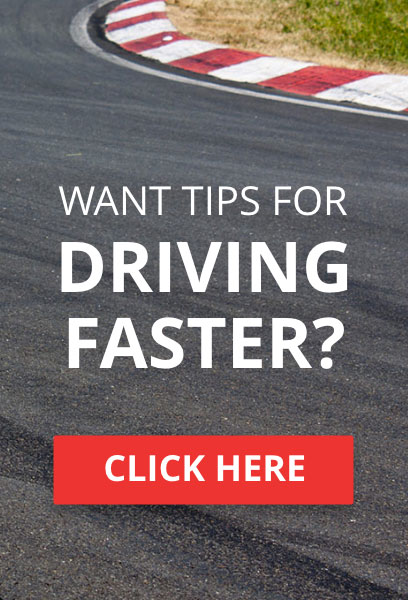 Another weekly round-up from all that is TORA, with opening news that we've surpassed 2300 members! Since our founding, our general range of members have come from English speaking regions of Europe and North America, which means an online racing equivalent of the Ryder Cup is still possible.
We are still expanding, and may now cater for those countries that encompass the Indian Ocean. To add to the handful of time-zone defying Aussies, our net has caught a few new online fish from South Africa and Namibia! We're going to need a bigger boat.
This week the BG McLaren Cup visited Germany and the Nurburgring GP circuit for another pair of closely fought races.
It was a clean sweep at the front for CQR D4N13L who took a pair of lights to flag victories and a maximum 300 points haul. He shared the podium with CQR team mate MAGIC who took a fine pair of second places.
The race 1 third step went the way of TORA new boy bob dixon 76 who had driven a sterling effort from 7th on the grid. This would convert to 4th place in race 2 with that final step going to series challenger F4H Bullet in his ART Grand Prix McLaren.
The results for CQR Bulldogs strengthen their hold on the teams championship and the lead pair also head up the championship table in a position one could almost call imperious.
Wrap up your beach towels and slap on the factor 50, the next round of this fantastic series comes from Catalunya. If you haven't signed up yet what are you waiting for? The top prize for participating is an XBox One console.
Hot on the heels of another successfully completed 24 virtual hours of La Sarthe, The TORA Community Racers were allocated the third round slot in our TORA Endurance Championship.
This meant control was handed to our community, who nominated and voted on the choice of cars, circuit and race distance were to be used for the race, with suggestions ranging from the sensible (LeMons style racing with heavily modified 5000 Cr. cars) to the insane (American Stock Cars around Fujimi Kaido
(without a pitlane? aint nobody got time for that!!!)
).
The theme of the race was "German Evolution", and instead of a tried and tested list of cars just like every other TORA Endurance Championship race that has taken place since 2010, one car per class was the rule, and sensibly enough both cars were made by the same manufacturer, BMW.
The faster class entries racing the 1999 Le Mans winning BMW V12 LMR. The slower class working around the 2006 BMW M3-GTR. Funnily enough this is also similar the kind of endurance race that takes place on PC sims (because "they are the way forward").
The Circuit choice was also a wise one, Road America, a circuit long enough to have a quick lap without having a major issue with lapping or being lapped by quicker/slower cars, and a venue that both cars would have witnessed when the ALMS was seen as a top-level sportscar series, especially when the V12 LMR would have been seen battling the likes of the Panoz LMP-Roadster and the Audi R8s. A 10 hour race, split into five 2-hour stints, a distance more commonly ran at the other "Road"circuit down in Georgia for the Petit Le Mans.
11 V12 LMRs and 18 M3-GTRs qualified, Meaning two well contained lobbies, with the fastest 5 Prototypes and 9 GTs in the Top lobby, 2013 TORA Sebring 12 Hour Champions "Team Jeremy Kyle"(shudder), were lightning quick around the Wisconsin circuit, only to be unable to compete in the final 4 hours of the race. Team Gizmo also had a very quick lap in the M3, but only to not turn a lap after the first stint. Another shining example of the ethos "To finish first..." in full effect.
Of those that "...first you must finish"-ed.
P1

1st - XP Racing - XPR Soundwave/XPR Gillard/BloodyCain - 331 Laps
2nd - NS Autosport - ROSCOEpCOTRAIN/Hiredgun308/Raceboy777 - 330
3rd - CRA Team 2 - Insanity nl/GAZ POT 71/CRA Adder - 327

GT

1st - All American Racers - AAR ABEnstein/BAR Smurfy - 279 Laps
2nd - CRA Team 3 - Dragonsyoung/The Giant NL - 273
3rd - XPR Team Ultimat - F4H Koenigsegg/XPR Venom/|| Alex P ||/A subway Cookie - 258
Next to Silverstone in September, for a 12 hour race, with the TORA GT Spec being the faster class, and the slower class running the TORA Touring Car formula, speaking of...
As from the little teaser above, we can confirm that Season 8 of the MSA TORA Touring Car Championship will be announced very soon, BG Chucky 82 has been dropping some teasers on his Twitter last week. First off he confirmed TCC Season 8 will be starting soon, next up he said that the TCC will have a ban on BTCC replica paints on the cars and yesterday he confirmed racing will start in September. Be sure to watch out for any other announcements over the coming days.
So if you prefer tin tops to single seaters and you believe rubbin' IS racing
(non-contact sport you know: ed)
, then you really need to look at the MSA TORA Touring Car Championship. One of the best series on Forza Motorsport.
Keep your eye out on Twitter too, there's some inside, 'behind the scenes' info coming out that gives an extra glimpse into how TORA operates and the people behind it.
BG Wingnut's Mini Mayhem TCR Series has kicked off, a series that may share similarities with the TORA Spec Cup races, but using two of the latest offerings from BMW, 2009 the John Cooper Works, and the 2011 JCW Clubman, with specific builds for both cars, matching them to 222 brake horse power and 515PI.
Each meeting consists of two races, 15-20 minutes long. The first two events have been competed on around Laguna Seca and Sebring Short, the next rounds for those with a friday feeling head to Europe (Mugello Club, Nurburgring Short and Silverstone International) before going to Suzuka for the title decider, all in the space of a month!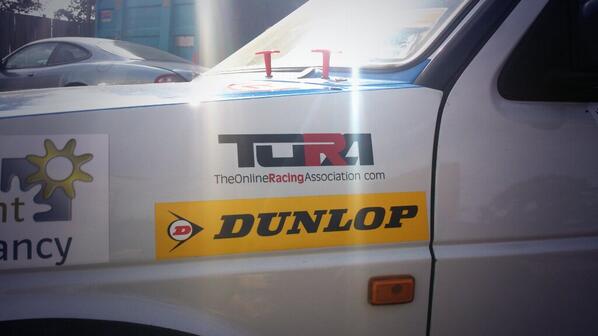 In TORA-linked real racing news it was great to see Rusty's fantastic TORA sponsored Vee Dub featured in Turn 10's HMA article recently.
If you haven't read it yet, do!
The passion and determination to get the car on track is a feeling shared by many in TORA's ever growing community.
Elsewhere in real world TORA racing PGF-Kinfaun enjoyed a top 10 finish after an early spin on the Brands Hatch circuit. The race was won by fellow Aston Martin racers, Beechdean Motorsport. Andrew Howard and Jonny Adam taking the win over a closely fought battle for second between the Von Ryan McLaren of Duncan Tappy and the first of the Ecurie Ecosse BMWs.
There's also two brand new TORA Q&A sessions with Aston Martin Racing 'new boy'
Daniel McKenzie
and US GT racer,
Billy Johnson.
Thus endeth another mammoth chunk of TORA News (looks boring doesn't it? not enough pictures I reckon) no wonder we need or own page on RVM

Good Racing everyone!



TORA Race Number

: TBD






Number of posts

: 3833


Location

: South Wales


Registration date

: 2010-04-14


Reputation

: 82




Similar topics
This report would not have been possible without Matt and Chucky's help, for the next one we'd like some photos from the races that have taken place over the week, especially the ones on the sunday, as we write this as close to a monday morning deadline. Please Spread the word

.
The TORA Press Gang

---
Permissions in this forum:
You
cannot
reply to topics in this forum