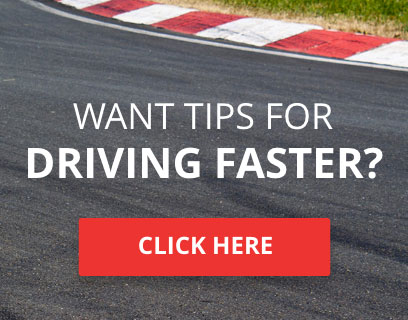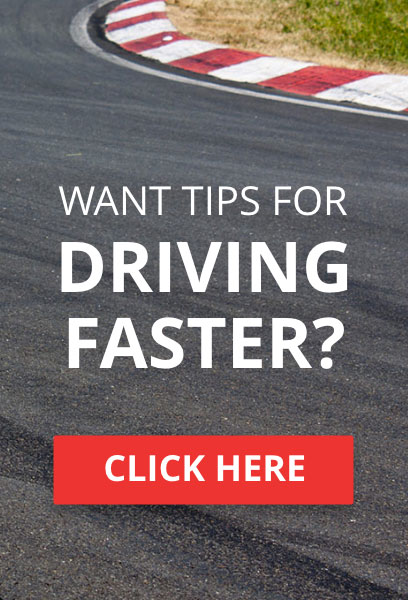 Treats, Tricks and Stupendous, 3 words we believe can summarise this week as another Staggering week goes by at TORA.
Firstly, all of us would like to say a Huge Congratulations to the CEO and Founder of TORA, Mr 
Jenson09
 and his lovely Wife, who on Saturday became Mr and Mrs, Well Done dude, and we wish you the best. 
"Love doesn't make the world go round, love is what makes the ride worthwhile." 
- Elizabeth Browning.
Round 5 of the TORA Touring Car Championship saw 4 of the series leaders battle it out at Sunset Peninsula Raceway, to secure a short lead before we take to the finale at Nurburgring GP.
CQR Haburi
 took overall victory, qualifying just a tenth ahead of second place
TG Haydo
who after a lengthy battle, defended two first place victories, with a few drivers rolling the car, a far from rare circumstance, it was sure a tough feat to accomplish and an impressive spectacle.
A mere 4 points differentiate the lead, as
CQR Neon
,
TG Haydo
,
CQR Jono
and
CQR Magic
take to the pinnacle of the series, and with 3 CQR teams currently leading the team standings, can they hold it off, and who will claim victory.
You can view the MotorsTV broadcasted races on SkyTV and Virgin Media.
To swallow such an overwhelming example of niche motorsports, was incredibly difficult, as the Final of TASCAR at Motegi Raceway was jaw-dropping, 100 laps and a total of 11,250 Brake Horse Power was a mind-blowing combination, 25 laps in and to guess the outcome was still impossible to suggest.
3 Drivers were fighting to secure the title of 2013 TASCAR Champion, 
TG Haydo
 took the round's victory, but the Series Title was gained by Series Organiser 
LMR DarthMario
 Second place 
jgroves1996
 and 
VAMR Wilson
 safely taking Third, a HUGE congratulations, as it has been an incredible season to watch, from start to finish, you could not find a more impressive example of drivers to master the vast power and the low grip that comes with these machines.
http://www.twitch.tv/toraonlinemedia/b/476054351
We return once again to GT and LMP, this week, Laguna Seca Raceway, and after an extremely tight qualifying, the battle was on within each of the classes.
The Bulin Wall5
 scored an impressive Pole, and even after being extremely patient when passing, secured his victory in LMP1 class, followed by co-driver 
LMR Deftone MX
, and after an unlucky incident involving 
HMR Motorhead
 forcing him to retire, 3rd went to lobby B competitor 
IBlueIJaBBRexI
In LMPC 
PRT Galinha
 was on the run being chased down by rival 
XPR Roadrunner
 , and both managed to hold off the rest of the field, allowing 
Velox Canadian
 to bring up the rear coming across the line and gaining enough miles to take 3rd from A lobby.
However the biggest battle of the evening would undoubtably be found in the GT spec, as competitors
 II ALEX P II
, 
texaspotatolord
, 
rainonef1
, 
LMR WARSPITE
 and 
BG Wumba
 were locked in for a full 1 hour, 15 minutes of a fierce battle, even with the daunting R class prototypes bearing down behind them, these drivers fought it out and held their cool.
Many examples saw 3 cars locked on to each others wing, giving the effect they were in fact towing rivals the whole way round, but not once a drivers error causing an incident which was an overwhelming site for such a tight circuit.
However in the end, it was the 
Dodge-These-Corvette's 
who managed to hold off the Victory, and 3rd by 
LMR WARSPITE
, the emphasis should go to 
Corvette Racing Team LMR
  drivers 
texaspotatolord
 and 
rainonef1
, overtaking 
British Gas BG
 for the lead in the team results, leaving Road Atlanta the only thing standing between the championship crown, and being a runner up.
For more information, please visit:
http://www.theonlineracingassociation.com/

Guest

Guest






Similar topics
Congrats to Mr & Mrs Hunter!

Great write up mate was very happy to see I wasn't far off lobby A in the ISCC final results!

---
Permissions in this forum:
You
cannot
reply to topics in this forum