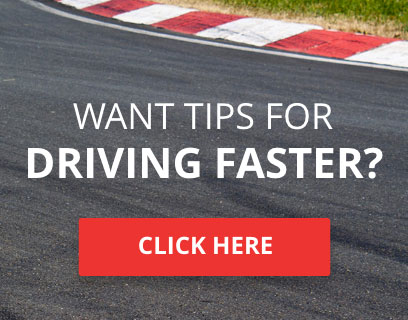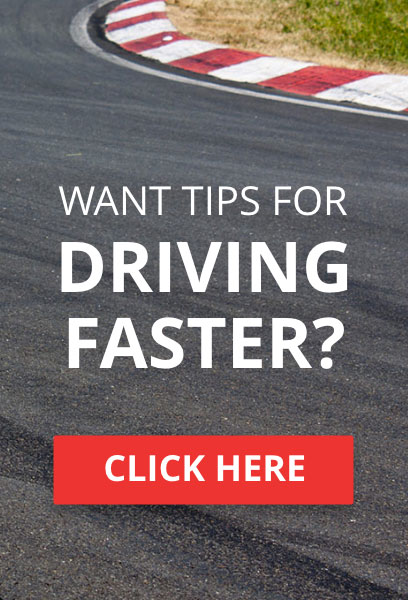 Page 2 of 2 •

1, 2


Seasons greeting, hopefully everyone is geared up and ready for Christmas! We haven't really done an update like this for a while but we now feel that we understand how we are going to approach 2014 as a community and how we are going to go racing.

As everyone is probably aware there are certain...issues with Forza Motorsport 5 that has put a - hopefully - temporary halt to our grand plans for the coming year. As with all other communities affected by Forza 5's features, or lack thereof, some of us have lost the momentum we had on the build up to launch and has put us off our stride a little. Of course we still have a fully functional game called Forza Motorsport 4 that we can use on the Xbox 360 however as I am sure everyone who has played FM5 will agree it will be very hard to go back to the game once you have settled into the new generation of consoles. I completely understand this, and have absolutely no problem with the fact that people who went out and bought the new console and game don't want to go back to older tech. That's just what happens and really we should have fully expected it. This though has put TORA into a slightly unknown position. We have a fractured community, and we want to try resolve this.

Before I go into details I just want to say thanks to LMR Warspite for taking the lead with the final TEC race at the Nurburgring this past weekend. He managed the weekend well, and got so much help from the wider community including his team mate LMR Deftone, TG Hadyo, Bandit1097 and of course BG Cowboy who really stepped up to help in various lobbies throughout the night. You guys - and all those who hosted - did an amazing job and it's a position we as Staff should not have put you in. Personal things did happen for some of us and do continue to take up some of our time, but we should have been prepared and I am really proud of the way it was handled by everyone. We won't let it get into a position like that again, but as Warspite said - the race wasn't cancelled! More news will come from this over the next few weeks, and expect to hear more about the TEC in 2014.

Back to the subject of racing, we as Staff at TORA have had a troubled year to say the least and have maybe lost focus on what is actually important here - Online Racing. For 2014 we want to get back to basics and have fun racing online no matter what the game or console/system it is. Inevitably with new consoles being released and the community splitting itself up a bit we have a variety of issues to overcome, but we also have a lot of choices as to what we want to do in 2014.

As we have said previously we will continue to support FM4 for the near future until such as time as the community deems the game to be 'done' and have moved on. That in reality could take a year or more, and personally I see the community still racing on FM4 for that year at least until the anniversary of the Xbox One and FM5. Most of the Staff guys have moved onto the Xbox One and FM5 and we don't see ourselves going back to racing on FM4. There are though some Staff members who still race on FM4 as they don't have an Xbox One and as such will continue to race on what they know. There is evidence of this already as the TCR events are primarily being run on FM4 and the European GT series is certainly picking up the numbers. We are fully behind this and as such are looking to get a team of people together who can lead the community who continue to use FM4 and want to keep the racing going strong on that console.

As for Forza 5, well, there is a certain lack of media output coming from the game since launch but that doesn't mean we can't go racing. The Mighty Minis has started and is showing that there is some good racing to be had, and with some of our brief experimentation online we think we are starting to understand car balancing. We have been having fun racing online and that for me has been an issue in FM4. It's something that as a group we want to get back, we want it to be fun and not get bogged down with pages of strict rules and regulations. When TORA started all the way back on FM2 there was a few hundred words for rules and a list of cars and builds. Things have changed since then in respect to how we understand and have worked on our car balance which has given us some incredible series over the last few years, but FM5 for some of us feels like we are going back to the 'old' days and that may be a good thing.

Regarding 'Official' series like TORA GT Season 11 and TORA TCC Season 9, we will be putting them off until the second half of 2014. There is expectation that we will use FM5 for these series but with a lack of possible media output, cars and to a certain extent tracks we need to wait and see how FM5 changes over the next 6 months. If we rush into these 'Official' seasons then we will have small numbers and nothing to back up what will no doubt be awesome racing. The GT, TCC and ISCC seasons are great on track, but it is the media and background for the teams that really makes them into the spectacle that they are. We don't see these happening on FM4 either due to the reasons I explained earlier, but that's not to say there won't be anything official happening.

Starting in January we are looking to host the TORA Time Attack Championship, featuring fortnightly challenges akin to the Forza Rivals many people enjoy. We will have more to announce about this soon.

After the Mighty Minis has come to a close we will be starting up another Forza 5 based Spec Cup possibly using Track Day Specials, and if our early testing is anything to go by it's going to be fantastic fun. More details will follow as the Mighty Minis nears the end of the season.

Production GT will make its glorious return on FM5, but not quite as you know it. Expect to see the iconic Sportscars of the 1990s and early 2000s take to the tracks of the world and show how legendary they really are. We will be looking for willing testers and people to help us out on exploring FM5s car balancing across a wide variety of machinery with this season, so look out for the section opening up soon and the volunteers thread starting up.

We can't forget the poll we have been running at the side of the forums for the last month or so and joint top we have Classic Grand Prix and V8 Supercars, so why not race them? We will be looking to start either of these championships early in 2014.

The TORA Endurance Championship has simply been our most popular events over the last two years and the TEC has encouraged the wider Forza community to come together and race against each other in grueling long distance challenges, but the reality is that the TEC has become so popular because of the spectacle that it became. Live streams, media and week long coverage built the success of the TEC and without that it will not be the same. Unfortunately I think we need to put the TEC on hiatus in the same way as the TORA GT, TCC and ISCC and revisit it in 6 months time. By then we may also have other games to choose from and may decide which is the correct course of action, but we will have a more official announcement on this in 2014. We may however run a one-off shortened TEC race on FM5 to see how it works, but with the tedium of the online system for creating lobbies and inviting people in, running the TEC may not be as smooth as we would like it to be.

We will also be starting up monthly photo competitions on the forums with prizes each month for the top three. These photos can be taken on any game or system, and we may have specific rules and themes for each months to mix things up a little. Watch out for more details in the coming months.

I think that mainly covers it. We are looking to tackle other games and consoles in 2014 and will be making a serious effort to branch into these areas. We can't do it all ourselves however and would be more than welcome for either our own community or a wider outside community to come in and help us with this. GT6 on the PS3 is high on the agenda, but with none of the current staff having had much experience on the GT games recently we may need some help and guidance with this. PC Sim Racing is huge and is again something we are keen to be involved in. Ideally we would like to link up with an already existing community to help us out in getting ourselves grounded in that area. PC Sim Racing has a lot of possibilities, and with our MotorsTV link we may even see a PC based race being run on the that channel in place of our planned FM5 series. Watch this space, and if anyone knows any wider communities who are interested then please let us know as we want to get involved.

The current community races being held on FM4 are greatly encouraged as was said earlier on, and we are still looking for more people to get involved in this. If your still racing on FM4 and have ideas for running a series then let us know and we will see what we can get going. The best way to go about it is if there is already and established plan and people in place to run a series then put the completed plans forward and we can get it running under the TORA banner in a more official capacity. For example, if you are a Team and are looking to run your own championship then feel free to use our already established community to get more racers in and hopefully we can produce something great. The BG McLaren Cup is a great example of a Team taking on a challenge and using the TORA system to run something, and you guys can as well.

I think I've waffled on enough for now. If there are any questions please ask away and we will do our best to answer. We can only do the best with what we have going into 2014, but there are a lot of promising racing titles coming out over the next year so we may be in for some surprises. The key to 2014 for TORA is to get the fun back into our racing, and making it more personal and enjoyable from all levels. That is all down to the community that we have really, but you guys have shown that your here exactly for that and just want the racing to continue.



TORA Race Number

: 20






Number of posts

: 13797


Location

: Falkirk, Scotland


Registration date

: 2008-08-18


Reputation

: 186




Similar topics
LMR WARSPITE wrote:I can promise you there will continue to be Officially ran TORA Championships on FM4, it will be a while before we can expect to see the majority on the new console so not to worry.
Big promise to make.  

Page 2 of 2 •

1, 2

---
Permissions in this forum:
You
cannot
reply to topics in this forum