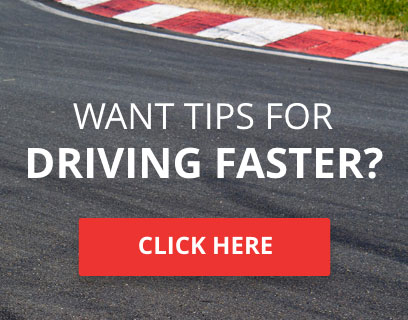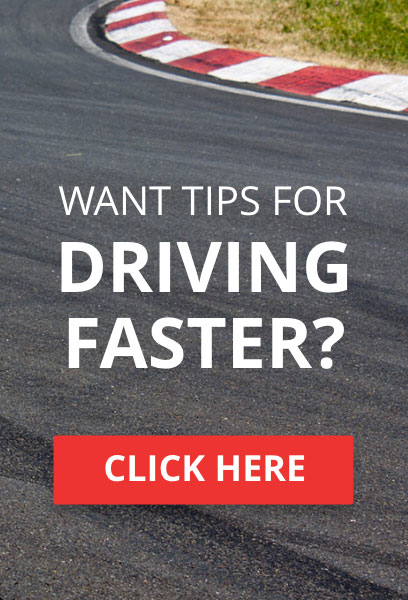 For 2014, we will be introducing our brand new GT Series onto Forza Motorsport 5. The GT Series will feature two championships under the GT Series banner. The GT Sprint Series features short length races where drivers race for themselves against the rest of the field. In the GT Endurance Series, drivers team up as two or three drivers take on much longer races, where teamwork is more important than outright speed.

Teams can choose to participate in either of these two championships, however, they also get the opportunity to take part in the overall GPForza GT Series by entering cars into both the Sprint and Endurance Series'. Teams don't have to run the same drivers or cars in the two seperate championships, only the use of the same team name is required. Winning the overall GPForza GT Series will hold more prestige than winning one of the seperate championships only, not that they will be easy to win though.

In both championships, the racing will be split into classes, depending on driver ability. In the Sprint Series, the Pro class will feature the fastest drivers in the series, while the Am class features those who are unable to match the top drivers. Similarly, in the Endurance Series, the Pro class will once again feature for teams with all quick drivers and the Am class will again feature a team of slightly slower drivers. Additionally, a third class, the Pro-Am, features a mixture of the Pro and Am classes to give a hugely mixed class.

There will be ten different cars, reprsenting ten of the worlds most loved and best known car brands, from Ferrari to Nissan, and some of the worlds best sounds, with V6, V8, V10 and V12 all present. The ten cars will be available for selection in both championships of the GT Series.

This series is ideal for those who love the Blancpain GT series. After three successful years of the Blancpain Endurance Series, it now runs a Sprint Series too, and we hope to recreate this in a very similar way. We think this setup could prove very successful, and we hope you like what we will be running.

Visit our forums for more details and sign up for both the Sprint and Endurance Series



TORA Race Number

: 92






Number of posts

: 412


Location

: Oxford, England


Registration date

: 2012-06-22


Reputation

: 9



The GPForza GT Sprint Series (GTSS) is starting soon! The series is intended to get underway on the second weekend in June. The plan for a race weekend will run like this:
Friday (7pm GMT) - Qualifying Session, 20 mins / Race 1, 30 mins
Saturday (7pm GMT) - Race 2, 60 mins
With 7 drivers from 5 teams now entered, and more drivers interested for at least 10 drivers entering into our first race, we have decided to look to set dates to get the season underway. We will begin proceedings with the GT Sprint Series, and hope to bring the GT Endurance Series in later on this year as the series becomes more popular, including several 3 hour races, the 1000km of Bathurst, and hopefully even our own rendition of the 24 Hours of Spa.
But we still need drivers to enter the series, we want big grids of a huge mix of cars. There's 10 car brands to choose from and we want all 10 racing at some point this year. Our first race of the GTSS will be at Road America, intended for June 13-14. If you are interested come and join us at GPForza's forums Whether you on your own, or want to create a team ith your friends, the GPForza GT Sprint Series will be a great place to test your skills against drivers of similar skills, thanks to the Driver Classification system. Currently we have 4 drivers entered into the Pro Cup and 3 in the Am Cup.




TORA Race Number

: 92






Number of posts

: 412


Location

: Oxford, England


Registration date

: 2012-06-22


Reputation

: 9



can I ask how did you balance the cars?
Racing is life, anything before or after is just waiting



TORA Race Number

: 47






Number of posts

: 15744


Location

: Solihull


Registration date

: 2008-08-16


Reputation

: 114



CQR Rogue wrote:can I ask how did you balance the cars?
Yeah, I just applied upgrades to each of the cars so that they had similar characteristics of speed, handling etc. then tested them around a couple of tracks, and did any fine tweaks I felt needed doing. It took a lot of time as I'm sure you know it does. Similar to real life GT3 cars, each car has different strengths and weaknesses. For example the Audi R8, BMW Z4 and (rather surprisingly) the Chevy Camaro are all very good in the mid-high speed corners, whereas others like the Nissan and Ferrari have better top end grunt down the straights.



TORA Race Number

: 92






Number of posts

: 412


Location

: Oxford, England


Registration date

: 2012-06-22


Reputation

: 9




Similar topics
---
Permissions in this forum:
You
cannot
reply to topics in this forum