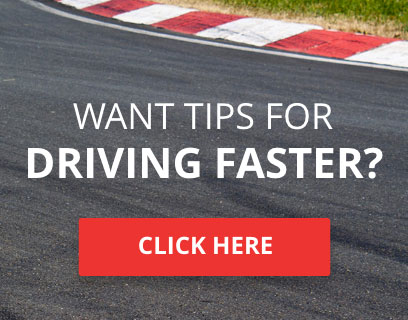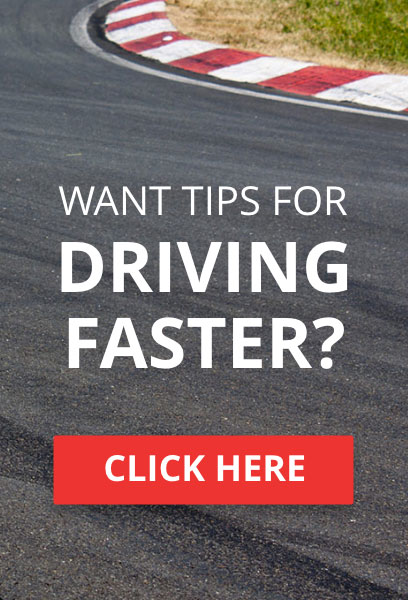 In a new for 2014 series, Matt gives us his thoughts on motorsport and sim racing.
Let's start this time with a question.
What constitutes too much contact in motorsport?
Our sport is replete with examples of categories that indulge in a wee bit of door rubbing. In some cases, this is actively encouraged. NASCAR has bump drafting for example and stock cars are positively boring without it. How about touring cars though?
Back in the Super Touring days there was always a good amount of 'leaning' on your fellow competitors. The likes of Soper, Cleland, Hoy et al all did it a little bit. They shrugged it off and carried on to the next weekend where they did it some more. It was part of the drama, part of the 'show' and in some cases (Soper v Cleland) it became part of the folklore of the championship.
In the modern era though, the emphasis has shifted from rampant panel bashing to a more restrained version of 'close racing' as far as the organisers are concerned. There are some modern day touring car drivers who hold on to the Super Touring era style of driving and to an extent that too, has become a part of touring car folklore.
This works for the series because the public love to see heroes and villains, they love to see a bit of paint swapping and cars occasionally sideways (particularly if it involves Plato and Neal) but is this actually good for the sport and the young drivers it hopes to inspire?
Young drivers do, obviously, have minds of their own and I'd hope they'd be able to make informed judgement calls on what was acceptable and what wasn't. Perhaps a more harmless development was the sudden growth in track limit misuse. I noticed this most clearly at Silverstone a few years ago when the BTCC guys suddenly decided that the extensive tarmac run off area at Copse was deeply inviting and proceeded to use it in every session. Before long, all the junior categories began doing the same to the point that in one of the Clio races not one driver used the actual track for at least three laps. Why? While there may be many other excuses raised I can't help but think that the actions of the 'higher' series influenced the decisions of the younger drivers.
Ok so what about GT racing? No contact there right? I watched the opening round of the Blancpain Endurance Series from Monza and was, frankly, shocked at what I saw. No less than three cars set upon the rear end of the then, new Bentley driven at the time by Andy Meyrick. While we can joke about the sheer size of the thing and how it must be incredibly difficult driving a stately home around at high speed, no one could ignore the near constant contact that was being dished out by two Ferraris and a McLaren at various points around the circuit. Why? There was some really, impossibly bad driving that Sunday.
We have also seen cars in British GT pile into each other on the first corner of the first lap of the first race of a new season! Why? Naturally, the team at Beechdean were upset at the standards shown. To then be taken out AGAIN in the second race added insult to injury. I'm amazed Andrew Howard didn't pull the car there and then. We saw another team threaten to do just that a couple of races later. That was 2013, but even this year some of the driving has to have been called into question. I saw, vividly what can go wrong if lapped traffic do not pay attention. It resulted in the wiping out of the HPR Aston. A driver's error, possibly? Accidents do happen of course but again, massive repair bills for an unlucky car in the wrong place at the wrong time.
I'm not saying we need to stamp it out. Naturally, on occasion, accidents happen and contact is made. I do think that drivers need to be told to calm down and where necessary, reprimanded accordingly. GT racing is not, nor ever has it been, a contact sport. It's not half million pound touring cars. So let's quit treating it as such and grow the heck up. The standard of driving needs to be addressed a lot quicker than track limits have been.
Bad driving can have far more serious consequences than some worn grass. The debate about the new for 2014 track limit rules is a well-worn path and something I'll address in a future post but it all comes down to driver attitude about what is and what isn't acceptable. With the sport desperate to encourage more viewers, more fans and more interaction, I think it's about time some of our role models took their positions a little more seriously.
jenson09




TORA Race Number

: 10






Number of posts

: 14645


Location

: Cullompton


Registration date

: 2008-08-05


Reputation

: 132




Similar topics
Problem with GT racing now is the 1hr races are sprints and when a pack of GT3 cars come to lap GT4s who are gentlemen drivers who also want to race, the GT3 guys will charge though because the second lost in traffic will effect the mandatory stop they have to do.

As much as I love the Aston teams it cant be all not there fault and expect to have every apex given to them to race on.

---
Permissions in this forum:
You
cannot
reply to topics in this forum