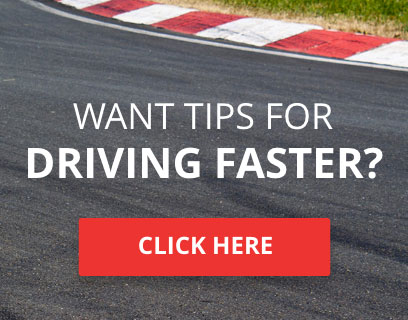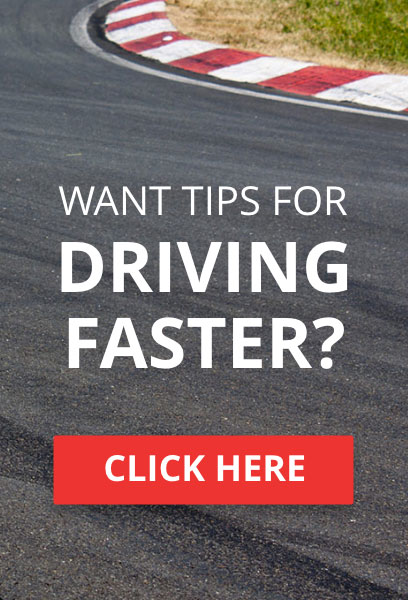 Matt Hunter recalls TORA's visits Base Performance
It's safe to say that many amongst the virtual racing community think they're pretty handy when it comes to hustling a simulated car around any given circuit available to us on consoles and PC. It is also likely that a number of us have been to any of the simulators dotted around the UK and felt we were pretty handy at that too. Then there's
Base Performance Simulators
which is, frankly on a level this reporter has never experienced before. TORA was lucky enough to be invited to sample their professional simulators and brought along Downforce UK's Scott Woodwiss for good measure.
Base Performance Simulators is the brainchild of Aston Martin Racing driver and GT legend, Darren Turner. It provides a versatile environment for everyone from professional or amateur drivers and the complete novice to prepare for upcoming races, take on professional advice and training, enjoy the driving experience or indeed, purchase one of the outstanding simulator units for themselves.
The facility near Banbury has two simulator units for general use using the rFactor programme. A single seater tub which can be programmed for everything from the junior formulae right up to GP2 and even the all new Formula E. The chassis is a fibreglass construct developed by Production Glassfibre and is thankfully, wide enough to accommodate even the most 'Donkey Kong' of drivers such as yours truly! The wheel will be very familiar to many single seater racers as it is the industry standard for many classes in the current progression ladder and it provides all the expected readouts on a very well laid out LCD screen. Suffice to say, this is about as far removed from your Thrustmaster or Fanatec as you can get!
While my colleagues opted for more traditional single seater machinery and circuits such as Imola and Hockenheim, I opted for Formula E at Silverstone. An unusual choice? Maybe. But my thinking was proven valid when the particular nuances of the all electric car became clear early on. Unlike traditional race cars, the driver can achieve a lot of braking performance simply by lifting off the throttle as the Energy Recovery Systems kick in. Try braking and downshifting in the usual way and the car will almost certainly swap ends. What this means is quickly changing your driving style to accommodate the new technology, even in a simulator environment which was extrodinary! I was really pleased to put together a few good(ish) laps in the car and not entirely embarrass myself! The added bonus of hearing an interview with Jamie Algesuari on Downforce UK about his own Formula E experience perfectly validated my own adding to the high quality of detail achieved by Base Performance
Next door is the GT simulator, a beautiful Aston Martin Vantage GT3 body shell with complete cockpit and roll cage as you would find in the track car (with some minor alterations for simulator use). Slotting yourself down into the Corbeau race seat and attaching the carbon fibre steering wheel gives you an instant wow factor with the carbon fibre dash stretching away and centre console buttons barely inches away from your right hand.
The digital display is a full MoTec system with excellent visibility as you would expect. All the buttons on the gorgeous steering wheel have a use and the carbon fibre paddles are easy to engage and feel completely natural. The centre console contains a raft of additional buttons that start and stop the sim, change brake bias and also a very handy fan! The pedal box is exactly as you would find in the real Aston with a hefty brake pedal that left me gobsmacked at just how much force was required to get them working well. There's even a sequential shifter for older cars. Every detail has been thought of with this amazing simulator and I felt right at home.
As with the single seater, the GT is able to be programmed for any GT machinery or even prototypes and classic cars. However, (completely predictably) I chose to test the Vantage GT3 at Donington Park, a circuit I haven't driven virtually since TOCA Race Driver and have only visited in real life twice.
The first thing that hit me was the visual effect of the huge wrap around screen. You really are able to look into apexes, even on the tighter hairpins and once you adapt your brain to accommodate the field of vision the driving becomes even easier.
As mentioned earlier, the sheer effort to hammer the brakes for each of the big stops is mind blowing. After a few laps of running wide it became easier as I recalibrated myself and treated it more like a real car. The effect the GT sim has on someone who is not used to the physicality of a real GT car is exceptional. It really does have to be sampled to truly appreciate just what goes into driving in the upper levels of the GT classes.
Our first time at Base Performance left all three of us open mouthed at the quality and professionalism of the facility and the staff there. I certainly fully understand why it is fast becoming the place to go to get a vital bit of practice in ahead of a big race or to try out a new circuit.
With the new Experience Vouchers due to come out very soon, it means that the like of you or I can experience something that was once just the preserve of the top F1 teams. If you are even remotely curious as to what it takes to be a GT driver or a single seater wizard, you need to go to Base Performance. No other venue offers this level of detail and support and you really can share a seat with the greats.
We at TORA cannot recommend Base Performance Simulators enough.
You can learn more at: baseperformance.net
TORA would like to say a big thank you to Ella and Michael at Base Performance for making us so welcome and also for the birthday cake!
Last edited by Matt on Mon 20 Oct 2014 - 21:51; edited 2 times in total
jenson09




TORA Race Number

: 10






Number of posts

: 14645


Location

: Cullompton


Registration date

: 2008-08-05


Reputation

: 132




Similar topics
Great write up mate. It's amazing just how much closer simulators are getting to real life driving.
Glad you guys had an awesome time as well


---
Permissions in this forum:
You
cannot
reply to topics in this forum