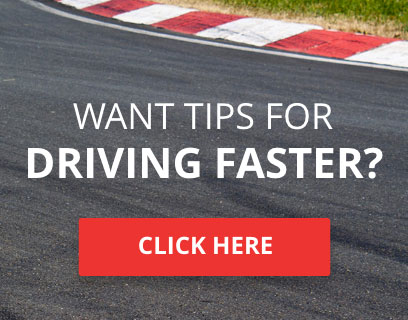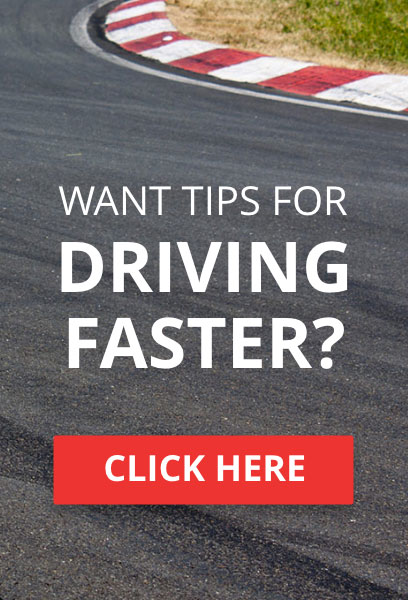 An Introduction 
To kick off the WRM Online Saturday Night Drive, we have made it an easy introduction to what we are hoping to bring to the events we host. The Shelby Daytona is an iconic car and thanks to the WRM Online build team, we have a classic car thats not got any nasty surprises, is rather pleasant on the eyes and the perfect soundtrack to the ears. A classic car visiting four classic North American venues in this 50th Birthday Series, kicking off at Sebring International, before moving on through Road America, Laguna Seca and concluding at Road Atlanta.
Full details are on the
WRM Online Forum
, why not grab a coffee and pay a visit, you might just like it!!
The Shelby Daytona Coupe was a coupé based loosely on the AC Cobra roadster chassis and drive-train. It was built for auto racing, specifically to take on Ferrari and its 250 GTO in the GT class. Just six Shelby Daytona Coupes were built between 1964 and 1965, as Shelby was reassigned to the Ford GT40 project to compete at the 24 hours of Le Mans, again to beat Ferrari in the highest level prototype class. With the Shelby Daytona, Shelby became the first American constructor to win a title on the international scene at the FIA World Sportscar Championship in 1965.
With five of the six cars being built in Modena, the town where engine oil is in the veins of everyone and the home of its main challenger Ferrari and the 250 GTO, 1965 was a year in which Ferrari will remember tasting a rare defeat, the only people being happy are those that bought one of the 39 Ferrari 250 GTO's made as they do fetch quite a price these days at auction.
All six of the Shelby Daytona's are in existence, although the picture above of Robson Walton's chassis CSX2286 at Laguna Seca in 2012 means that the insurance claim for Mr Walmart is probably still ongoing and i bet it wasnt a cheapest quote from a comparison site either!!
I shall pop up a YouTube clip, which i feel is the perfect soundtrack to listen to in the background while reading through the rules and regulations, call it public service with a smile and no not that type of service, you couldnt afford me.
This will be a short four week series, commencing on Saturday 3rd January 2015 at 20:00 GMT, which due to the unique obsession of NASCAR i know is 15:00 EST and on the Gold Coast of Australia a 06:00 AEST start time on a Sunday morning or as we like to call it, complete dedication for a race.
This series will be like all series on WRM Online, Full Simulation, both in the race and also in Qualifying, although the collisions will be turned off in qualifying, but the walls are still rock hard.
Theres just the one Championship on offer, the Drivers Championship, which will go to the man with the most points at the end of the season. The Points System is very different on WRM Online, we want positions to matter, livery rules followed and attendance rewarded  in the final table.  
Points Table
| | |
| --- | --- |
| 1st | 25pts |
| 2nd | 20pts |
| 3rd | 16pts |
| 4th | 12pts |
| 5th | 10pts |
| 6th | 8pts |
| 7th | 6pts |
| 8th | 4pts |
| 9th | 2pts |
| 10th | 1pt |
There will also be 2pts for every round attended, plus a bonus 2pts if attending all four rounds, or running the full four week schedule gives the driver 10pts to add to the final Championship Standings.
If the livery regulations are followed correctly, the driver will also receive 1pt each week, with again, a 1pt bonus with achieving this in every round of the four week Series, giving the driver a further 5pts to add to the Championship Standings.
So a total of 15pts bonus to encourage attendance and follow the livery rules.
Theres no dropped rounds in this series
1965 Shelby Cobra Daytona Coupe

PI - A650
Power - 406HP
Torque - 355LB-FT
Weight - 2344LBS
Front - 53%
Displacement - 4.7L

Engine & Power
Race Exhaust

Platform and Handling
Race Brakes
Race Springs and Dampers
Race Front Anti-roll Bars
Race Rear Anti-roll Bars
Race Roll Cage

Drivetrain
Race Clutch
Race Transmission
Race Driveline
Race Differential

Tires and Rims
Race Tire Compound
Front Tire Width 255/50R15
Rear Tire Width 345/45R15
Stock Rims Only

Aero and Appearance
No Upgrade

Conversion
No Upgrade

The Schedule

Round One - Saturday 3rd January
Sebring International - Full Circuit 
Qualifying - 3 Laps
Race 1 - 8 Laps
Race 2 - 8 Laps

Round Two - Saturday 10th January
Road America - Full Circuit
Qualifying - 3 Laps
Race 1 - 8 Laps
Race 2 - 8 Laps

Round Three - Saturday 17th January
Laguna Seca 
Qualifying - 3 Laps
Race 1 - 12 Laps
Race 2 - 12 Laps

Round Four - Saturday 24th January
Road Atlanta 
Qualifying - 3 Laps
Race 1 - 12 Laps
Race 2 - 12 Laps

Invites will be sent out at 20:00 GMT / 15:00 EST / 06:00 AEST

Qualifying Will Commence at 20:10 GMT / 15:10 EST / 06:10 AEST





TORA Race Number

: #16






Number of posts

: 620


Location

: East Midlands Of Scotland


Registration date

: 2012-08-09


Reputation

: 68



I will add, this is a Forza Motorsports 5 event only.



TORA Race Number

: #16






Number of posts

: 620


Location

: East Midlands Of Scotland


Registration date

: 2012-08-09


Reputation

: 68



Aww noo 24th is same day as our Suzuka 1000k




TORA Race Number

: 35






Number of posts

: 1982


Location

: Leeds, England


Registration date

: 2012-08-02


Reputation

: 58



Start 2015 looking and sounding great with the WRM Online Fitness Plan. We have took a fifty year old iconic car, tickled its throat to make it sound good, and we are letting it loose around four venues that shaped the North American history books. This four week plan will not only bring a smile to your face, but will give you that magic twinkle in the ladies eyes as you unleash the throbbing beast.
wheelwashracingmedia.co.uk
, click on WRM Online to be transported to the brand spanking new forum, not only with the full details of this series, but also the very best media coverage of Forza Motorsports.
Wheelwash Racing Media  Try It, You Might Just Like It!!



TORA Race Number

: #16






Number of posts

: 620


Location

: East Midlands Of Scotland


Registration date

: 2012-08-09


Reputation

: 68



What better way to publicize a series than by showing the inspiration behind it. Here at WRM Online, we like to celebrate and enjoy the history in which motor racing was shaped. One of the main reasons for picking this car was it simply sells itself, it looks good, sounds better than it looks and although the build has put a more modern twist on the car, making it a pleasure to drive, its a chance to step back in time and enjoy some classic race action.

Now i could run through all the media cliches which comes attached to the vast majority of series, but thats the easy way and i already have used plenty, instead, i shall just pop up a ten minute piece from You Tube about the 1964 12Hrs Of Sebring, which inspired us to release this as the opening series to WRM Online's Saturday Night Drive, if this doesnt get the passion going, you best check you still have a pulse.



Full details are available on the WRM Online Forum, the brand spanking new home of Across The Pond Racing and Wheelwash Racing Media, not only the premier independent media coverage of Forza Motorsports Online Racing Leagues, but we look after old people too!!



TORA Race Number

: #16






Number of posts

: 620


Location

: East Midlands Of Scotland


Registration date

: 2012-08-09


Reputation

: 68



Opening round this evening, 20:00 GMT im hoping to have the ViewFromTheMoo Cam working via Twitch, just remember this does involve a 40+ man using technology, which will either mean me broadcasting to the world, or starting a nuclear meltdown as the big shiny red button was just too much to take!!
http://www.twitch.tv/wheelwashracingmedia



TORA Race Number

: #16






Number of posts

: 620


Location

: East Midlands Of Scotland


Registration date

: 2012-08-09


Reputation

: 68



But first, a look back at the opening round of the WRM Online Shelby Daytona Celebration Series, which was the very first edition of the WRM Online Weekly Racing League, we call Saturday Night Drive. Yes us folks at Across The Pond have gone into the online racing league business, in many cases, .................. again!! As a team, we really dont have much spare free time to make a difference on the sites we race, but as a collective force, we can just about muddle through a weekly series on the night that most of us can make at some point, otherwise know as a Saturday Night. Its the reason why the VM Classics always held that special place in out hearts, as it was the only time we could beat each up, hurl abuse and get involved in the team rivialry we enjoy so much at Across The Pond, as a team of more than three.




Its not an attempt at world domination, just a bit of fun on a Saturday evening, every week at 20:00 UK Time, a whole range of short series, all in stuff that doesnt see the light of day too often and in cars that arent blessed in the speed department, basically, you wont see an Indycar or GT event, afterall, why would we when we already have a selection of sites that do it rather well and you may notice one or two of us running in those events as and when time allows.




So the opening round, held at Sebring International, the car has a build on it, which is fairly straight forward to drive, it does have its limits and going beyond them will result in red cheeks of embarassment, but its a gentle ease into the type of stuff we have planned. Two races in the evening, a three lap qualifier, followed by a two short twenty-ish minute races, first line up on qualifying times, second race a reverse grid for the top six or eight, depending on lobby size for the evening. I guess the main difference for us, theres no restarts in any series we will be running, unless the god of lag strikes down his wrath, then of course we do, all our series will be simulation damage as well, which with no restarts and slower cars on the grid, doesnt make life easy and a knock or a tap can make a huge difference.

Opening week, and the perfect twelve in attendance, which was actually our target number for the debut series, experience a pleniful down the field making our job easy, all i personally need to do is remember to unmute my microphone while reading out the instructions as people tend to hear you better that way. Thankfully my sympathetic team mates have bought me a hat to wear next week, which will help me remember by all accounts.




....................... that must be why its a pointy hat, as its a magic wizards hat!!  

Once that everyone could hear me, the racing got underway and was a tremendous bit of fun for most, a big thank you has to go out to those in attendance and congratulations to Chelsea blu UK and F4H Diablo on the race wins, everybody for their patience in race two as the Xbox Live Servers decided to make life as difficult as possible for the twelve cars in attendance.




From a personal point of view, the night couldnt have gone any worse if i tried, im not the biggest fan of Sebring, i have 127,463 different lines through Turn 17 and not one of them is as fast as the rest of the competitors in the race. On Lap Two of the first race, i had a six month old Staffie Pup called Bane launch himself at me in a Lets Play Time type of mood, which due to concentrating hard i didnt see until the last second, which caused a small off track excursion, in which im not exactly sure how i missed P Friks, it certainly wasnt skill and good judgement, lets put it that way.

Race two was even worse, Freheliaz's connection was having an absolute nightmare and with the second race Xbox Live general issues which made lag just part of the whole experience, i was trashed by the start finish line, but after the effort in getting the race started in the first place, i decided to just put it down to an unlucky run and we shall get them next week. , although i did finished eighth so picking up a couple of points, but that was mainly down to luck as the light of lag shined down on innocent victims P Friks and ATP Jeep during the race.



TORA Race Number

: #16






Number of posts

: 620


Location

: East Midlands Of Scotland


Registration date

: 2012-08-09


Reputation

: 68



This week was the second round of the Shelby Daytona Celebration Series and a trip to Wisconsin's finest venue in Road America, four miles of complete perfection in the complete biased eyes of myself. Its the one round i was hoping to do well at, and to be honest, i wasnt complaining at the end of the two races.

Ten drivers in the pits this week and in the pre event practice, is was becoming very clear that the vast majority of the field were in the same area in the lap time department. The three lap qualifying dash then applying the pressure in which it was designed. Chelsea Blue UK made it two out of two pole positions with a time of 2:16:217, RSR Boulton just pipping ATP Jeep by just 0.004 seconds to take the second qualifying spot.




The opening race saw Chelsea Blu popping in a dominant performance from the front to take the win, but thats was about the only guarantee in the field, ATP Jeep, RSR Boulton and Pro Man all doing battle for the remaining two podium spots for the entire eight lap race, the #19 car just taking the honours late on in that department.

RSR Elysium made one mistake which dropped him in to the reaches of ATP Ginge, who battled through for fifth, Elysium sixth and ATP Rage, rock solid in seventh with a excellent run in the #37 Daytona.




For myself, ATP Wheelwash, i decided to drive a bit erratic in the opening few laps, not only did this allow ATP Rage to get away and open a huge gap, but it also meant ATP Fenboy and P Friks were attached to the rear bumper in the opening few laps, turning the pressure screw at what felt like every corner, this in turn brought myself a few small mistakes, which in turn just applied the screw that bit further yet again.

Thankfully, i managed to get it together after a few laps, and pop in a few decent lap times which gave me the eighth place finish from the eighth place starting point, Fenboy finishing ninth and P Friks tenth.




Race two saw the reverse grid, which in the lobby of ten meant the top six positions reversed, placing RSR Elysium in pole position and race one winner Chelsea blu UK in sixth place. If you would like to see a replay of this race from the bonnet / hood cam on the #99 machine of Chelsea blu UK, you can as its just below this here line of words



It also gave us a birds eye view for this week's



To say that ATP Jeep was flying would be an understatement, thankfully no damage done anywhere, which as the video from Chelsea's bonnet cam shows, lag is the route of all evil. RSR Elysium had an eventful race two, as a clip of the kerb sent the #24 machine spinning out of the lead, it turned out to be a bad turn one for the Red Storm Racers as RSR Boulton clipped Pro Man a couple of hundred yards behind the spin at the same time, thankfully no damage for either, but ATP Jeep and Chelsea Blu did take advantage and set off in hot pursuit of the ATP Leader in the #55 Rangers clad Shelby.




It went down to the wire, ATP Ginge making his car as wide as possible, but on the last lap, the pressure told and Chelsea managed to work a gap and make the pass, not only taking the lead, but finishing the evening with a perfect pole and two race wins, a decent nights work which 24 hours earlier looked like being stuck in Boston, Lincolnshire on a Saturday Night.



TORA Race Number

: #16






Number of posts

: 620


Location

: East Midlands Of Scotland


Registration date

: 2012-08-09


Reputation

: 68





The third round of Saturday Night Drive saw just seven cars in the pits at Laguna Seca, but for what it lacked in quantity, it certainly made up for in quality. Its safe to say on a personal level, myself and Laguna Seca are like a really bad relationship, sure i can get around the place, i even enjoy it to a certain extent, but it does have a habit of kicking me in the nuts, not once, but twice, just to make sure the first one wasnt a fluke.

I wasnt too well prepared for this round either, that wonderful world of real life getting in the way of most things this week, meant very limited practice time, but running laps in the 1:34's, i did feel more comfortable with the car this week. One person that was even worse prepared than myself was ATP Rage, but that didnt stop him destroying my laptimes in practice straight off the bat in qualifying.




Chelsea blu UK was the man on the money against this week, securing a third successive pole position, although ATP Jeep wasnt a million miles away in second, ATP Ginge third, a blanket pretty much covering the rest.

The opening race, saw ATP Jeep hanging to the coat tails of Chelsea blu UK, just never able to make the move. The battle for third though a clash to the death, ATP Ginge, ATP Rage and Troyfmcg , swapping places on more than one occasion, the silence over the mics, broken every so often with a oh and a argh!!

For myself, ATP Wheelwash and ATP Fenboy, we seemed to spend more time in the kitty litter on the Andretti Hairpin, having completely missed our braking point, our crowning moments in racing it certainly wasnt.




Race two was totally different, with just the seven drivers this week, a full grid reversal and it made for an amazing race. The winner at the end of the 12 laps was again Chelsea blu UK, picking up the perfect pole and two race wins for the second week in a row, in fact the positions pretty much mirrored the opening race of the night, but the entire twelve laps felt like a group en mass as the Mazda Raceway Laguna Seca became the tricky overtaking venue which makes the racing there always so close.

A couple of different views to watch the race from this week, the video on the left is The View From The Moo Cam, from behind the wheel of the #16 machine, the video on the right, the race focussing on the vidiprinter of ATP Racing in ATP Rage, who probably had the biggest smile at the chequered flag, having pretty much held every position at some point during it.



Next Saturday sees the final round of the Shelby Series, Road Atlanta the venue and Chelsea blu UK has one hand on the trophy and needs to just start next week to become Champion, ATP Jeep and ATP Ginge will be battling to decide the podium spots, fourth through eighth has just been a battle all season and that will be no different at Road Atlanta.



TORA Race Number

: #16






Number of posts

: 620


Location

: East Midlands Of Scotland


Registration date

: 2012-08-09


Reputation

: 68





Similar topics
---
Permissions in this forum:
You
cannot
reply to topics in this forum