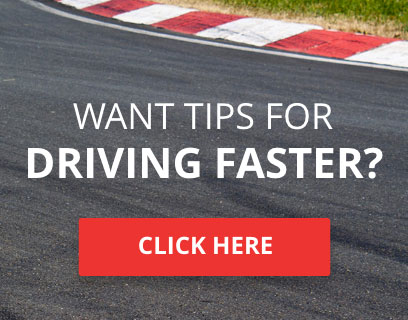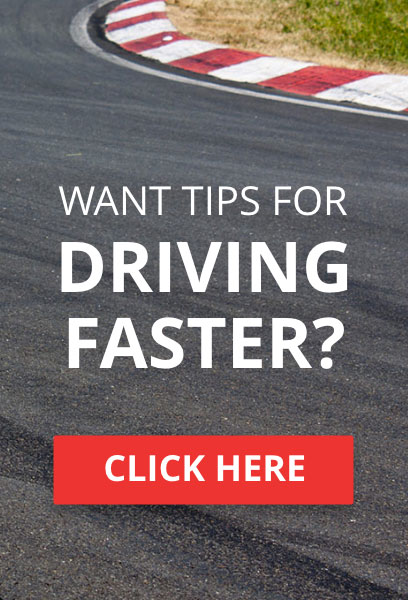 TORA Members,
Firstly I would like to thank everyone who has worked behind the scenes at TORA during 2014. There's no harm in saying that this has been probably one of the most difficult seasons for us and the Staff, Community Team, Stewards, Marshals and Media team have all worked admirably during some very tough times.
Thank you also to our magnificent community, now over 3000 members strong, spread over both generations of XBox and participating in an unprecedented number of championships across the last 12 months. From all new series including the TORA GP World Championship and F4H Pro Endurance to staple series such as TCC and TORA GT, you've been there racing hard, fast and fair. TORA remains the world's only officially recognised virtual motorsport group, a status we are extremely proud of. TORA's staff remain dedicated to bringing you the best, most professional racing opportunties and 2015 will be no exception.
We have already announced our intention to run our class leading TORA GT Championship on Project CARS as well as the 2015 TORA Endurance Championship complete with it's pioneering live coverage in partnership with Downforce UK and some as yet to be announced partners.
In addition to this we also revealed our plans to expand into the American market with TORA US. This will provide our fans across the pond the ideal chance to race in TORA based series at a more friendly time of the day. We also hope that this move will encourage new types of racing only seen in America to make its way to TORA and broaden the community's choice even further.
We are also proud to announce championships in 2015 in partnership with the Dunlop VAG Trophy [FM4] and Downforce UK as well as an all new series in partnership with Rogue Motorsport [FM5]. This will be the start of some fantastic new championships at TORA that will show off the best the British motorsport scene has to offer so stay tuned for more details as we enter 2015.
We will also see series and events run on Forza Horizon 2 and even GTA5! It's safe to say TORA is very much spreading it's wings.
TORA is committed to working closely with our real world and virtual motorsport partners and as such expect big things to come from this in the new season. TORA's staff would like to thank Turn 10, Playground Games, Slightly Mad Studios and Codemasters for their continued support as well as all of the real world teams, drivers, industry experts and championships who continue to believe in us and support us.
A big thank you must also go to our fantastic media partners at Downforce UK and Motors TV. Without them, in partnership with our own media team, we would not have been able to enjoy the fantastic TORA GT and TCC coverage on tv for the first time and TORA Radio would not be the success it now is.
We hope to see many of you on track with us in 2015 as well as active in the many discussion threads around the forums. The new season is going to be fantastic, see you on the track and in the meantime let me wish you all a very Happy Christmas and a competitive New Year.
Matt Hunter
Last edited by Matt on Tue 23 Dec 2014 - 9:32; edited 1 time in total
jenson09




TORA Race Number

: 10






Number of posts

: 14645


Location

: Cullompton


Registration date

: 2008-08-05


Reputation

: 132




Similar topics
Twas the night before Christmas; there wasn't a sound.
Not a possum was stirring; no-one was around.
We'd left on the table some tucker and beer,
Hoping that Santa Claus soon would be here;

We children were snuggled up safe in our beds,
While dreams of pavlova danced 'round in our heads;
And Mum in her nightie, and Dad in his shorts,
Had just settled down to watch TV sports.

When outside the house a mad ruckus arose;
Loud squeaking and banging woke us from our doze.
We ran to the screen door, peeked cautiously out,
snuck onto the deck, then let out a shout.

Guess what had woken us up from our snooze,
But a rusty old Ute pulled by eight mighty 'roos.
The cheerful man driving was giggling with glee,
And we both knew at once who this plump bloke must be.

Now, I'm telling the truth it's all dinki-di,
Those eight kangaroos fairly soared through the sky.
Santa leaned out the window to pull at the reins,
And encouraged the 'roos, by calling their names.

"Now, Kylie! Now, Kirsty! Now, Shazza and Shane!
On Kipper! On, Skipper! On, Bazza and Wayne!
Park up on that water tank. Grab a quick drink,
I'll scoot down the gum tree. Be back in a wink!"

So up to the tank those eight kangaroos flew,
With the Ute full of toys, and Santa Claus too.
He slid down the gum tree and jumped to the ground,
Then in through the window he sprang with a bound.

He had bright sunburned cheeks and a milky white beard.
A jolly old joker was how he appeared.
He wore red stubby shorts and old thongs on his feet,
And a hat of deep crimson as shade from the heat.

His eyes - bright as opals - Oh! How they twinkled!
And, like a goanna, his skin was quite wrinkled!
His shirt was stretched over a round bulging belly
Which shook when he moved, like a plate full of jelly.

A fat stack of prezzies he flung from his back,
And he looked like a swaggie unfastening his pack.
He spoke not a word, but bent down on one knee,
To position our goodies beneath the yule tree.

Surfboard and footy-ball shapes for us two.
And for Dad, tongs to use on the new barbeque.
A mysterious package he left for our Mum,
Then he turned and he winked and he held up his thumb;

He strolled out on deck and his 'roos came on cue;
Flung his sack in the back and prepared to shoot through.
He bellowed out loud as they swooped past the gates -
Merry Christmas to all, and goodonya, Mates!

---
Permissions in this forum:
You
cannot
reply to topics in this forum