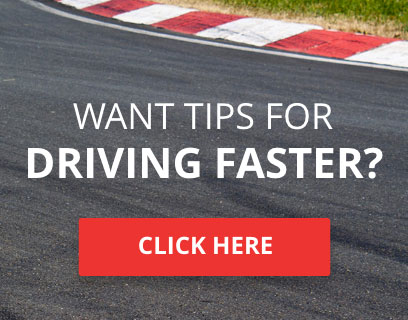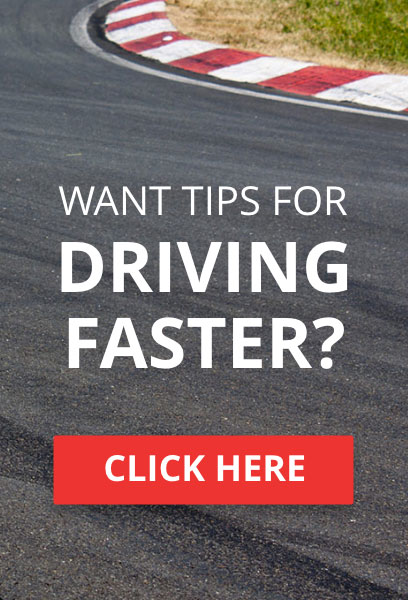 ...You see all these twitter handles and bedroom bloggers swannying around the realms of the internet, calling themselves "Insiders". When it's clear to see they're about as far from the inside of things as the icing is to the centre of a ring doughnut. Therefore, I have become the...
TORA Outsider
...outside, looking in, I know as much as you do, only I'll write about it.
__________
The Boss is off to Silverstone again, I may have written about this once upon a TORAnews, because its a WEC weekend for the first time in 2015, for the Silverstone 6 Hours, where the winner will receive the Tourist Trophy (Even though there's no touring cars in the World Endurance Championship)
Matt Hunter is not only as a track-side marshal this weekend but he'll be there to promote the TORA name far and wide to whoever's within shouting distance, if you're in the Silverstone area, he will be seen wearing something orange, he IS unarmed, unless he's brought business cards (the edges can be quite abrasive).
__________
The first thing I noticed since my comeback is this rather surprising series, not so much the Mazda MX-5 involved in the competition (it was always a favourite of mine), but the software it's being raced on, and going from the discussions within the forum it's probably been a long time coming. iRacing is quite popular on both sides of the Atlantic, popular enough to be recognised by the SRO, the organisation behind the Blancpain Endurance/GT series, and although there are stronger competitions elsewhere on the internet using this platform, hosted by people that are well rehearsed in all it's many features, TORA is providing a crash course (hopefully not literally) for everyone involved, from the organisers on down, having spent most of their time running series on Forza.
The first couple of 20 minute races have passed, firstly at Summit Point, not very well known over here, but its a circuit well known to the "grass-roots" of American "Road" Racing, a "shorter-narrower Road America" with a couple of fast straights and a couple of twisty turns, won by Oscar Mangan.
A week later the Mazdas took to the Infield Road Course at Charlotte Motorspeedway under the familiar floodlights, however the banking is not where the rotaries screamed, instead they raced around on the "U-shaped" infield course, rarely seen by anything other than grass-roots motorsport, unless you've been on youtube and found the only time the American Le Mans series took to North Carolina's tarmac.
This race was won by Oscar Mangan again, so this keeps him at the top of the standings, however the points are very close in this championship, in order to reward those who complete the 20 minutes on a very accurate, and therefore difficult, simulator compared to what we're used to on Forza.
There are three more races to be held on a once per week basis, late on a Tuesday night (10pm UK/ 5pm US East). Lime Rock Park, the classic Mile and a half of fun, followed by a trek across the Pacific to the short Okayama layout that once hosted the Pacific GP in the 1990s, after the first right turn, after a short straight, instead of turning left into a gulley, it detours right again straight into the twisty infield section, making for what would appear to be an easy lap on paper, but more than likely not the case on pavement. The Final round is then back at Summit Point, only on the even shorter "Jeffeson Circuit" which is a seperate, and slightly more challenging than the full layout that hosted the opener.
For those with the hardware, and are looking for a completely new challenge,
>>CLICK HERE<<<
, but
not
before subscribing to iRacing which is currently on a 50% off deal, $6 Per Month (£4.03 + a possible "non-sterling" transaction fee), this gives you the MX-5 and the tracks required to take part in the remaining rounds of this experimental series, also a bunch of other cars and tracks.
__________
TORA attempt to recreate as much of the real-world series in order to be as much of a Virtual-to-Real world motorsport experience as possible, whether it be Indycar, GTs or even junior or grass-roots categories, not that easy to do with the small array of hatchbacks Forza Motorsport 5 has to offer (Thanks Turn Ten), but Daniel Austins has found a very good vehicle for the now "standard" Spec-Cup series (serieses? serii?) that have been run on a short-term basis ever since the majority of TORA were on Forza Motorsport 4.
The one-make series using the latest edition of Ford Fiesta to be immortalised on FM5, not too popular a car in the states, but has been a staple of British (dare I say European?) motoring culture since the late 80s. On the racetrack it has been a one-make stepping stone to touring car racing for the likes of BTCC regulars Matt Neal and Gordon Shedden before the Renault Clio's became even more popular, also an education for recent favourite Ashley Sutton (CQR Champion) who took part in Fiestas before his big break on the touring car weekends in Formula Ford.
The first round was held on the "School" Layout on the Circuit de Catalunya, starting on the first back-streatch, heading into what would be the 4th turn of the GP layout, then [Legard]down the hill[/Legard] on the first infield section, immediately taking a sharp couple of right turns onto what would be the braking area for turn 1 on the GP layout, as those playing forza 4 would have immediately recognised (therefore I've wasted your time reading this bit [trolololol...]).
30 (THIRTY?!?!?) Cars entered, but as you are probably aware, there can be only one winner, (oh what a coincidence it's only the series organiser) Daniel Austins taking ALL THREE wins around the even more shortened F1 venue to lead the standings with the maximum 300 points on the weekend. (What did you expect, the fiesta DOES look like a little Aston Martin [trolololol...]) however F4H Eggy is only 8 points behind, and with 5 weekends (15 races) to go the hatchback show has hardly warmed up, so if you've still got an xboxONE with Forza Motorsport 5, the registration is still open, and entries for round two are taking place
>>>Over Here<<<
__________
There will be one more Pro GT race, to happen before the big leap in favour of Project CARS, and a poll had been taking place over this last month until Midnight UK time on the 7th (into the 8th) of April, to decide where it should be held. An almost 50/50 split between the full (Boring) Circuit de Catalunya layout and the heat and bumps of the Sebring 12 hour course (I know which one I'd pick) only just tipped in favour of the Florida based endurance venue, decided by 2 votes.
Catalunya 30
Sebring 32
Therefore one more sighting of the Corvettes, F458s, M3s and Vipers, around the ALMS/TUSCC venue they're so accustomed to. But to up the ante for the farewell, FINALLY there's some LMP1 action involved in a faster category, again there's not much of a choice when it comes to mimicking the "Roofed F1" cars of the fastest category at Le Mans (Thanks once again turn ten), the Audi R8 will be facing off with Toyota, in the TSO10, otherwise known as the GT-One, the "Great Grandfather" of the current Petrol-Hybrid that won the 2014 WEC.
The race is going to be a hell of a lot shorter than the 1000 kilometer struggles (split into four 250k stints) that have happend around the iconic venues on Forza 5, this time its 400 kilometers (2 stints of 200k).
Keep an eye out for the registration and stint forms
>>>HERE<<<
__________
It's to be TORA's last official hurrah with Forza Motorsport 4.
The platform that's served us the most, that's given us the opportunity to broadcast online, first via Dailymotion and Youtube with race reruns thanks to Simon Biggs, then with live broadcasts via Livestream and then Twitch, resulting in a couple of golden moments with Motors TV presenting our GT and Touring Car product to the world thanks to Stan Stulpa.
For the last few weeks, the  MSA TORA Maximum Group Volskwagen Audi Group Trophy has been the most virtual-to-real immersion TORA have ever attempted, with backing from a sponsor that runs several cars in the British based championship in question, but also the winner is set to recieve possiblty the best prize TORA have been able to award.
As the title suggests, the series is available to cars run within the Volkswagen Audi Group, which is larger than you can possibly imagine, not only are there hatchbacks and saloons from Audi and Volkswagen, but also a handful made by Seat (if it were possible there'd be a few Skoda/Skodas/Skodii in there too).
The field is split into 2 classes, the faster "A" category, mostly 300hp 4 wheel and Front wheel drive machinery, this is where the Cupras, Golfs, Scirocco and TT Coupe do their battles, the slower entries making up class "B" range from the 80's rabbit, to the modern Beetle, via Ibiza in the summer, all of class b will be front wheel drive, the majority of them being in the '92 VW Golf (wonder if they ran in NAFFcar?), hitting 200hp.
Before this "went to press" round 5 has been completed, meaning one round left to go, stellar performances by the CQR runners in the form of Daniel Grain and Mark Guest in the blindingly quick and equally blinding dayglo Scirocco (Sciroccos? Sciroccii?) HAD put the duo in 1-2 in the driver's standings, and top of the Teams chart too, HOWEVER according to the entries for the 5th event their names have not appeared(!), you could say it's blown the title challenge wide open, but there is a dropped round (as per usual), where the lowest combined 3-race points combination of one round is removed from the final points, and CQR (maybe, feeling generous, which is odd considering it's CQR) have allowed the field to catch up(?). The results, and therefore the standings will no doubt be posted in a link beneath this article when they become available.
The finale takes place at the quicker club layout around Road Atlanta ("Hilly Thruxton"! really?). Winning Class-A will be rewarded with a test drive in a car from the ACTUAL Maximum Group VAG Trophy, a reasonable rule is in place to enter, everyone who has registered must be in posession of a valid drivers license to take part in the test.
Then in the Class-B Drivers Championship, Alan Forster and Conner Ambrose are doing battle, as they're in seperate teams (Clean Racers and Team Hard [there is a space in between these words for no reason] Online respectively), it puts the Happy Cat Racing B team at the top of the Team standings with CRA and THO behind them, all whom appear to be using the 1992 version of the Volkswagen Golf. The winner of Class B will win two VIP hospitality passes for the British Truck Racing Championship season finale at Brands Hatch on November 7/8, the only guarantee for the winner here is that they're able to show up on those dates at Brands.
And to top off the virtual-to-real immersion once the season is complete, Motors TV will play host to the race coverage once again, with a few extras to be seen on the Youtube edition.
Additional: As the event's are being held on what would be TORA's Touring Car Tuesday, there is an option to race in the North American version of the series, just like the Touring Car Tuesdays, run parallel to the UK based championship but started at a much more reasonable time for those mostly on West Coast and Mountain time.
__________
Before I end this week's Outsider, a frienldy reminder that TORA Isn't in it for the money, but a few quid or two donations from each and every one of you can potentially go quite far.
You can donate from as little as 99p ($1.47 / €1.36) per month via
PayPal
Some Perspective:
99p in the UK usually gets you a 500ml bottle of quality pop from a big brand like Fepsi or Sproke
$1.47 is apparently 2 cents less than the cost of 10 chicken nuggets at a regal burger outlet
€1.36, the cost of two large-ish chocolate bars (thanks Marco)
(Disclaimer: Money donated via PayPal does NOT go towards me getting my first ever pet crocodile, honest)
__________
That's all for this week, It's great to be back, it's like I never left...
...or is it?
MWAHAHAHAHAHAHAHAhahahahahahah....ha....ah....hh...
...just kidding...
Good Racing Everyone
Last edited by AMR Garage on Wed 8 Apr 2015 - 21:06; edited 1 time in total



TORA Race Number

: TBD






Number of posts

: 3833


Location

: South Wales


Registration date

: 2010-04-14


Reputation

: 82



LMR Deftone MX wrote:

F4H Diablo wrote:2 stints for Pro GT of 200km?

The f*** is that? That's a bloody sprint, not what Pro GT was founded on. I'm extremely disappointed.

6 hours + or bust.

Its Pro GT.. Not Pro Endurance. Nobody said they would stay 1,000KM. Too much time spent without any chance to breathe for me, and the others working Live Timing. With the addition of LMP1 to live lobbies, more than 2 stints will take too much time and work given what we have for it to be logical to put myself and others through that.  
I agree with both of you. It is difficult to run these events and also partake and Collin, it gets to a point where you have to decide which one you wanna do. Now you know why we pulled out of the ring. For a sign off it is disappointing to only have two stints and I am sure you agree too. We understand why you cannot run anymore but it is a sprint really. If anyone has a lagout or crash then it's kinda game over.
I think what Tyler was getting at was that we started the 'Pro' series and it was always endurance and it was successful. It just seemed you'd taken the name and run with it also (which is totally fine too). I guess we were all expecting a longer event but as I said, we understand and also, you're just as disappointed I am sure it can't be longer.

---
Permissions in this forum:
You
cannot
reply to topics in this forum