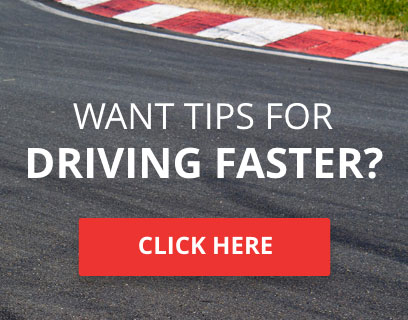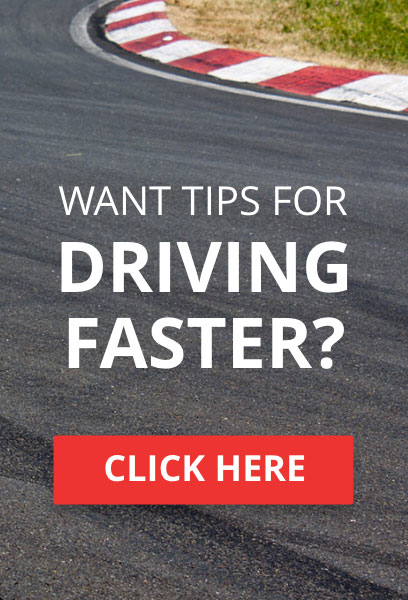 Welcome to the 2015 TORA Pro GT Sebring 500KM - A 2 stinted test of Endurance on Forza Motorsport 5.
This event will be run on Sebring Full and will take place on
Saturday the 9th of May
.
The race will start at 4PM GMT and finish at 8PM GMT.
Teams must consist of 2 drivers. Teams must drive in the same car throughout the event. If any team members switch into different cars throughout the race then their session will not be counted in the team's overall distance.
Race Rules
The races will be split up into 2 stints, each a predetermined number of laps. Each stint will be competed in by one driver from each team, so you will not be racing on track with your team mates during the event. Driver changes take place when the stint is over, where we will then go back into the lobby and the drivers and lobby hosts will change over. At this point the host will enter the Race Time of each driver into the database which will be combined for the final results at the end of each race. The races will be ran by laps, not by time like in past TORA Endurance Events. To accommodate for the stint changes there will be approximately a 30 minute turnaround applied for 'a pit stop with driver change simulation'.
There will be one mandatory pit stop per session.
Each stint will begin under a Rolling Start, following standard TORA procedures. Stint 1 will be in standard rows of 2. Stints 2 will be single file 'restart style'. For stint 1, the lobby host will determine the time in which the pole sitter exits the final corner in rolling start formation. For stints 2, the host will determine the time in which the pole sitter crosses the start finish line to begin lap 2 (racing lap 1). For these stints, when the drivers go through the final corner it is race on, race speed and GO GO GO. Stint 1 will be a formation of the qualifying results but for all stints following the grid will be determined by where your team is currently placed in the race.
In the case of drivers going a lap down to the leaders, drivers will be asked to pause their game once they have crossed the finish line to complete their stint. This will cause the their car go off track where it will come to a stop or slow crawl. Collision mode will be set to default, so cars will become ghosted at this point. This is to ensure a driver a lap down will not be compromised by the AI of those who have already finished.
Safety cars will not factor into the race as the entire event is based upon your total time. If there is a crash you will have to recover and continue to the end of your stint and deal with any damage that you pick up. This should be incentive enough to stay out of the wall. Damage will be set to simulation to replicate fuel and tire wear.
With LMP1 cars finishing laps before GTE,
it is more important than ever that drivers pause their game after crossing the finish line to complete their stint
. This will send their car off the track inevitably bringing it to a stop or slow crawl. Collision mode will be set to default so the cars will become ghosted at this point. This is to ensure drivers a still racing will not be compromised by the AI of a driver who has already finished.
Qualification for this event will be held the week before the event to ensure organizers are setup to host the race. Each qualification round will last 45 minutes and drivers will not be allowed to use the sessions as a practice. The team will qualify as a whole, so out of the 2 possible times that could be set by the entire team then the best time will be taken. For example, if Driver 2 sets a better time then Driver 1 then Driver 2's time will be taken as the best time. Each driver may only compete in one qualifying session. There will be lobbies hosted throughout the week to accommodate racers in European time zones and American time zones.
Settings
- Collisions will be set to off during all Qualifying sessions.
- Collisions during all races will be set to default.
- Damage will be set to simulation
- TCS, Driving Line and Normal/Simulation Steering are the only allowed driving aids that may be used. ABS, STM, Auto-brake and Auto-gears are prohibited. Manual gears must be used but it is up to the competitor if they wish to use the clutch or not.
Livery Requirements
- It's not offensive
- It doesn't include any direct tobacco sponsorship
- It has sponsors
- Drivers of a team must run the same the livery and number reflected in their entry form.
There will not be mandatory Numberboxes for this event but you are required to show your team number on the car.
Car Numbers
Each competitor in the team must be registered with TORA and have a TORA Race Number. This is for admin purposes only. The number that is displayed on the car during the 1,000KM event must be one of the competitors TORA numbers who is present within the team. Whichever driver's number the team uses is up to you.
If a team does not qualify, they will start at the back of the grid from during the parade lap in the last room.
Lag Outs
In the case of a driver lagging out of a stint, they will receive the race time of the last place finisher of that lobby +1 minute. For example, if II ALEX P II lags out during his stint, and I am the last place finisher in the lobby with a total stint time of 1:25:10, Alex will be awarded a total stint time of 1:26:10 for that stint. This ensures that a lag out will not eliminate a teams chances of a result, while keeping their progress in that stint slightly less than ideal.
NOTE: A driver lagging out in one lobby will leave him with a different awarded time from someone lagging out in a different lobby, where the last place finishers time is different from that of the other lobby.
Please feel free to offer your thoughts in the general chat section. Do understand that we are trying to offer teams a fighting chance to retain their involvement in the duration of the event.
Our full rule set can be found in here -  http://forums.theonlineracingassociation.com/t12061-tora-2013-14-sporting-regulations-19112013[/b]



TORA Race Number

: 275






Number of posts

: 3634


Location

: Southern California


Registration date

: 2012-06-18


Reputation

: 93




---
Permissions in this forum:
You
can
reply to topics in this forum