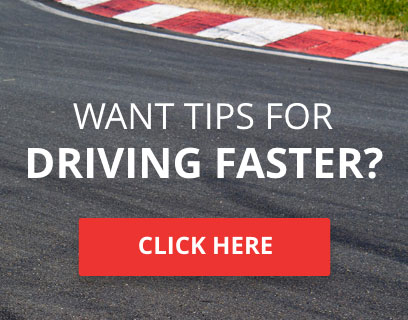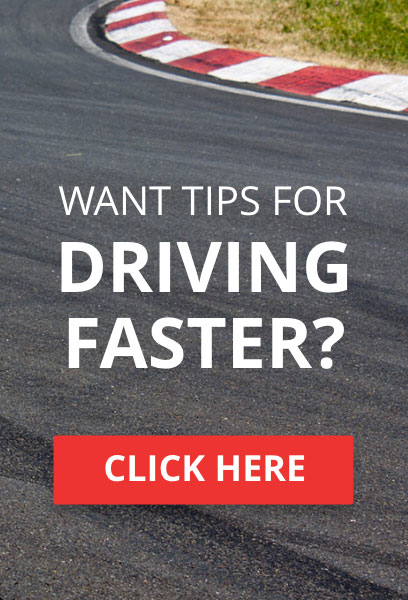 Recently I have been watching classic 1980's and 1990's sportscar races. The races were so competitive and drew multiple manufacturers into the World Sportscar Championship (WSC) and the IMSA GT Championship, arguably the most manufacturers in a single class of racing other than F1. The two series provided the most exciting and unique racing, and almost equaling F1 popularity (according to some analysts).
I personally love the body styles of the GTP/Group C cars. It's one of my favorite eras of racing. Set in a time where there were nearly open construction rules and teams were willing to go all out and spend hundreds of thousands of dollars attempting to maximize performance and speed, produced the most exciting series around. Despite the FIA's weekend fuel limit (trying to prevent teams from only developing engines), teams still built 1100 HP monsters capable of speeds over 250 mph (366kmh)! The two series seemed like they would last forever, however, they began to decrease in popularity and transitioned into a new era of racing (beginnings of LMPs and GT1).
I notice a striking resemblance of GTP/Group C cars to IMSA's modern Daytona Prototypes. I first noticed this similarity after seeing Chip Ganasi's Riley MK XXVI, which sort of resembling the Eagle MkIII, Spice, Jaguar and other Group C/GTP cars (combinations of them too). After pondering this, I think Daytona Prototypes are, in a sense, a continuation of the GTP era. Though DPs were very different than the GTP/Group C cars when they started out in 2000's, DPs slowly returned to a similar bodywork style that the GTP/Group C designers had used in the 80's and 90's.
Do you notice the similarities?



TORA Race Number

: 702






Number of posts

: 56


Location

: United States


Registration date

: 2015-02-22


Reputation

: 0



in ways, I suppose. But the DP's were/are much slower than the GTP's and Group C cars (especially in cornering).

I mean the cars are 6s slower than the GTP's. The record is a 1:33 set in '93. I think this years pole was a 1:39? and that's even with the DP's much quicker than they actually were pre-merger.







Number of posts

: 3649


Location

: Toronto, Canada


Registration date

: 2012-06-21


Reputation

: 83



I think the Ligier did a 37



TORA Race Number

: 275






Number of posts

: 3634


Location

: Southern California


Registration date

: 2012-06-18


Reputation

: 93



Dont get me started!




TORA Race Number

: TBD






Number of posts

: 3833


Location

: South Wales


Registration date

: 2010-04-14


Reputation

: 82



Group C was at the cutting edge of sportscar design at the time. Daytona Prototypes are sort of, not... The tech is quite out dated, possibly even by Group C standards.





TORA Race Number

: 271






Number of posts

: 10770


Location

: Glasgow


Registration date

: 2008-09-26


Reputation

: 73



Here's the big difference:

Group C/GTP were all about technical advancement, ala current P1 cars

Daytona Prototypes are all about close racing and affordability. Which is why it is doomed. Sports car fans could care less about any of that.



______________________
http://ax4x.forumotion.co.uk/
2012 MMTCC Sedan Championship 2016 VTCC TC250 US Championship



TORA Race Number

: 18






Number of posts

: 12715


Location

: The Land That Time Forgot


Registration date

: 2012-04-20


Reputation

: 225




Yes we do thats why LMP2 is so bloody epic.



TORA Race Number

: 8






Number of posts

: 2556


Location

: Peterborough UK


Registration date

: 2012-03-14


Reputation

: 61



Yes indeed the DPs are much slower, thank you Roadrunner for mentioning that. Mikey said the main difference is the technical advancement, and he's right. Technological advancement is not happening like we see in LMP1 and LMP2. DPs are built for affordability and close racing (like he said). I (and others) like the close racing aspect of the DPs. Close racing draws fans (with the exception of NASCAR

just kidding die-hard NASCAR fans) and brings in money.
I don't necessarily agree that DPs would be doomed, but since the merger with ALMS and the transition out in 2016/2017, their fate has been sealed and DPs are technically "dying" out. Initially hearing the merger, I began to think HOW they would balance DPs with P2. I originally thought they wouldn't combine P2 with DP because it made little sense to put two unlike categories into the same class. DPs would've make more sense if thought of a "spec" series similar to the Prototype Challenge, or even made into an LMP3 class.
One difference I noticed, the DPs seem to be more reliable (in Tudor USCC specifically) than the P2 cars. Either that or the teams who pilot them don't know what they are doing, which is a possibility but is not what I'd like to think. It just seems that MSR and ESM can't finish a race (Mazda excluded, 'cause they're messing with fire "not literally", okay maybe sometimes

)
Personally, I like all prototypes and have always been a fan of LMP2, LMP1, and DP. Now the question is...What is your favorite Group C, DP, or LMP to date? Mine has been the Sauber C9 for years.



TORA Race Number

: 702






Number of posts

: 56


Location

: United States


Registration date

: 2015-02-22


Reputation

: 0



All of the contemporary endurance racing classes of today are directly related to Group C, with the exception of Daytona Prototype.  Allow me to indulge myself in some recent motorsport history (because I'm bored and I love a bit of weird retrospective google searching!). Basically, endurance racing was a total mess in the 90s, but it does throw up some interesting thoughts. The LMP classes have come about through incremental evolutionary changes throughout the years, much like F1 (as a category of cars).

LMP1 and LMP2 have been categories at Le Mans since 1994, they were the direct replacement for the Group C prototypes and were phased in through the md 90s.  IMSA directly replaced GTP with an open top class known as WSC (World Sports Car), which were intended to be to LMP1 what GTP was to Group C. And, to add to this, the FIA got involved with another similar class known as SR1 and SR2 for it's own European based series.

The brief period of GT1 dominance at Le Mans attributes to the generous rulebook GT1 had in the early 90s (which allowed Joest Racing to enter a ''production based... honest'' ten year old 962 chassis in GT1 in the '94 race), and allowed some very fast limited run production cars to enter over the following years until they essentially became prototypes themselves.  GT1 becomes LMGTP for 1998, with a mix of grandfathered GT1 cars and new LMP1-like closed top cars (Audi R8C eg).

Meanwhile in the states, IMSA GT split. A new series (which would become Grand-Am), adopted a mix of WSC and SR1/SR2 machinery. The ALMS appeared on the scene for 1999 with ACO approval, and Le Mans categories.

For 2000, the LMP900 and LMP675 categories emerge, each number referring to the minimum weight of the car allowed by the rules.  GTS and GT (analogous to the FIAs GT and GT-N categories) became the two production classes. The idea was that both LMP900 and LMP675 could realistically challenge for an overall win, but the manufacturers favoured the LMP900 class. Only Bentley entered an LMGTP car in this period.

This change pretty much made the FIAs prototype classes redundant, and SR was binned in Europe and the States. The FIA abandoned it's own series for prototypes, and Grand-Am adopted it's new Daytona Prototype class, born out of safety issues at the Rolex 24hr, and the overall desire to reduce costs.

For 2004, LMP1 and LMP2 were introduced in their current guise. LMP1 for manufacturers and LMP2 for privateers. This formula had a brief period of success in the ALMS (particularly the classic R10 v. RS Spyder battles of 2007), but LMP1 numbers began to dwindle shortly after as LMP1 became ever more technologically advanced. Closed top LMP1 cars started to appear in 2008 with the return of Peugeot (who were the last winners of the race in the Group C era).



TORA Race Number

: 271






Number of posts

: 10770


Location

: Glasgow


Registration date

: 2008-09-26


Reputation

: 73




---
Permissions in this forum:
You
cannot
reply to topics in this forum