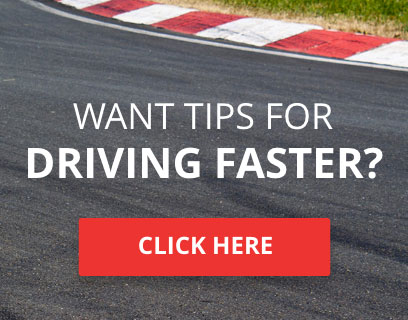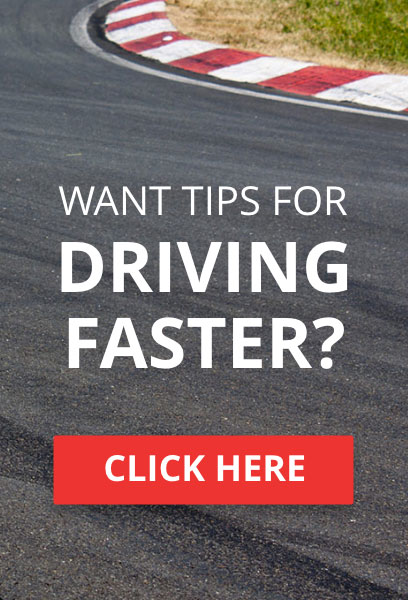 All I do is sit in front of the laptop and start hitting keys...---------
The (TORA) Outsider #5
...getting them in the right order, THAT's the trick...that's the trick
Here is a picture of Nigel Mansell's moustache for no reason...
A mild alert for the recent TORA championship winners and those in top three finishing places, Stan Stulpa's attention is elsewhere in the TORA Media and Graphic Design Departments, therefore there may be a further wait for your ribbons and forum banners, more about this at the bottom of this edition.
__________
A lot of heavy duty news was announced in the gap between the last edition of the Outsider and this. Firstly, our switch to RadioLeMans.com for a one-thursday-each-month live update of what's going down in Toratown,  which will then be podcasted on the RLM archive, most of you will be thinking this is "just a different website" we do our audio output with, but to some of us, especially those in Staff and/or Media, it's a personal milestone ("ever since TORA was a child" etc.). If you want to listen live, the first edition will be aired live at 8pm this Thursday, May 21st (yep, that counting thing again). And if this particular big news story wasn't enough, prepare to replace your underpants...
...I'll just let you drink that in...
...What you have there is the official logo of the TORA Avon Tyres British GT Championship, as it will appear on the TORA Forums...
...OFFICIAL, yes, another "how in ruddy flip did you pull this one off?!" moment for TORA, this one has been blasted as far as the eye can see, and to make it even more impressive, Page 81 in the latest edition of Autosport (May 14th, yep, counting), and also Page
13
of Motorsport News the previous day (...what?...really? May 13th!), cue the influx of TORA newcomers, only 60 of you on the Autosport Thursday, and a warm welcome to you all (if you've made it this far into the article that is, you're very brave to be reading all this rubbish)
A lot of publicity you may think, oh the train does not stop there...
__________
While our experiments are forging ahead on Project Cars, there's still some experimenting to do elsewhere with other means of software, you'll remember me talking about iRacing in earlier editions, now that the MX5 Roadster Cup has finished, series orchestrator Craig Wilson has switched the PC attention to single seaters, in the form of the Skip Barber Formula 2000 car, a single make series based in 6 different regions of the United States.
An introductory series to the "ladder" of single seater racing in America, if you look through the "Alumni" Section of the Skip Barber School website, you will see almost every big name, midfield name, to do with Indycar which (despite its current stature, used to be/) is the American "Equivalent" of Formula 1 (trust me, it used to be), and as you can see from the photo above, the vehicle has a very "Formula Ford with Wings" look to it (There are also a few big/midfield name in NASCAR thrown in for good measure).
Those with an appetite for iRacing, more information
>>>HERE<<<
__________

...our promotion of series on Project Cars and iRacing does not mean we're drawing a line on championships on the product put out by Turn 10, especially with Forza Motorsport 4 on the xbox 360, FM4 being a very pivotal platform in the history of The Online Racing Association.
World GT will conclude in a couple of weeks time, and it's going to be hard to say goodbye to some of these "Race" specific GT cars in the formula that took TORA to television. A couple of races left to go to savour the action, firstly one last double-header event at Mugello, and to complete the saga one week later, a 90 minute, single stint, double-the-points, endurance grand finale around the Motegi East course, a long time TORA Favourite (the Longer Moto GP/Super GT/ Formula Nippon layout simply doesn't cut the mustard).
Scott McCracken's Happy Cat Porsche (in that slightly bizzare but recognisable"Porsc Intel Perfo" livery) Leads the standings, a mere 8 points ahead of his rivals, while the Allied Forces Aston Martins are topping the Teams championship. Andy Hunt for Benedict Racing MP4-12C has been recognised as the "Hard Charger" in the series, the "Jack Sears Trophy" awarding a point for each position gained in every race, Andy has gained 22 places in 4 rounds (8 races).
The entry list is still open, you can join in the celebration and farewell, if you still have FM4
>>>HERE<<<
The Aussie V8 "World Tour" has kicked into gear, the Nurburgring "Super Test" is complete, as are the first three rounds, the double-header opener at Road Atlanta (one sprint, one longer "feature" race), a very different test, stretching 300 kilometres in a single bound, at Sonoma, and then another completely different beast, a sprint triple header of bump and grind around Sebring.
Sam James leads the standings in a Ford Falcon for Happy Cat Racing, with Allied Forces' Ritchard Mead being the highest placed Holden Commodoore in 3rd. You can Join in the Australian Tribal Warfare (one that doesn't really exist now that Mercedes, Nissan and Volvo are taking part in the modern format),
>>>HERE<<<
"Flying" Mike(y) J(ohannes), never afraid to do something different on TORA, has concocted the "American Iron" Series which is part of TORAus (the "IMSA" of TORA), another virtual series reflecting the real life North American Sportscar Association championship of the same name, hitting all the sweet spots of Stars-n-Stripes of american racing that you'd expect, a long race, some competition yellows, American manufacturers (with a couple of Japanese re-branded marques, Infiniti and Lexus), 6 venues, with a mix of short and long layouts, and a few in-between, it's "grass-roots" but that doesn't mean it's gonna be an easy ride, if you think you're up for it, there's more detail
>>>HERE<<<
_________
...the same treatment applies to Forza 5 on the xbox one. Which may be cut down due to the mass departure to Project Cars on Microsoft's Monolith.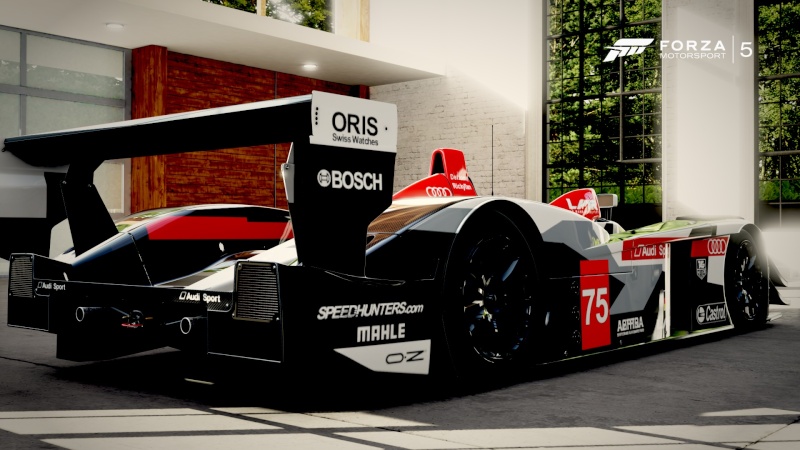 The last race in Pro GT, a 500 kilometre double-stint event (not to be confused with the 2 x 200 kilometre proposal which may have misinformed some expectant endurance connoisseurs in a previous Outsider), with the addition of the Audi R8 (The Modern Le Mans dominator, not to be confused with R8 GT3 car knocking lumps out of everyone else on an N24 or Spa 24 weekend), and Toyota TSO20...yes, the "GT"-One, in a faster "LMP1" class, around Sebring's sundry surfaces.
Phil Read and Evan Plant won overall honours, in one of the Late 90's Le Mans icons, for HM by Griptek, a very close call for 500 kilometers, a mere 13 seconds ahead of a Le Mans Rennsport GT-One shared by compatriots Collin Barring and Jack Shaia.
The GT Regulars were scored as being 13 minutes behind the faster class around the car breaking curves and bumps, the Limitless Racing Team Chevrolet ZR1s taking the class win, and a 1-2 finish, Danny Gower and Ashley Stubbs sharing the top step of the class podium  (excuse me one moment, [patriotism]WAAAAAAAAAAAAAAAAAAAALES[/patriotism]), ahead of their team-mates Jay Diamond and Adam Cooke.
TORA's Attempt at replicating America's Top-Flight Single seater Championship has come to a successful end, despite several hiccups. Ten Rounds, a couple of traditional Indycar venues readily available to Forza 5 owners, a few unexpected circuits, and a few oddities, capped off with a Final round as close to Memorial Day weekend as the TORA Calendar would logistically allow around the Indianapolis Motor Speedway for 200 laps (split into Pro GT style stint blocks).
Christian Gomez taking the Double glory of winning the 500 miler AND the championship title in a Team Gearhead Honda, one glorious minute clear of the opposition at the Brickyard, and 71 points clear of Championship Organiser Louis Satterlee in an XPR Chevrolet.
Some of the bigger series may be complete, however there are still several Spec Cups and a Trans-Am championship yet to go,
>>>HERE<<<
__________
...returning to news related to Forza 4, and our publicity train, in which case will stop at the end of this section of news. Our Motors TV Coverage (with delayed broadcasting on youtube) of the MSA TORA Maximum Group VAG Trophy will be present any time soon, commentary for the races has begun, and you may have seen the teaser already, for those that havent seen it, or want to see it again, or even to understand why there's a delay for your forum ribbons, here it is:
__________
Another Outsider is in, don't forget to either make yourself present online just before 8pm UK Time (3pm US Eastern, 7am In Australia, 37a.b6 Gamma Khrahlh on the planet Gxaxphyxia) to listen live on RadioLeMans.com for the next TORA Radio, which will be archived as soon as possilbe to be downloaded as a podcast...
...until Outsider #6, good racing everyone
Last edited by AMR Garage on Tue 19 May 2015 - 10:15; edited 1 time in total



TORA Race Number

: TBD






Number of posts

: 3833


Location

: South Wales


Registration date

: 2010-04-14


Reputation

: 82



Another fine read it is.
Nice to see my BMW paint featured in the Pro GT section. Even though the HCR BMW didn't perform that well due to lag-out and a non start.

---
Permissions in this forum:
You
cannot
reply to topics in this forum