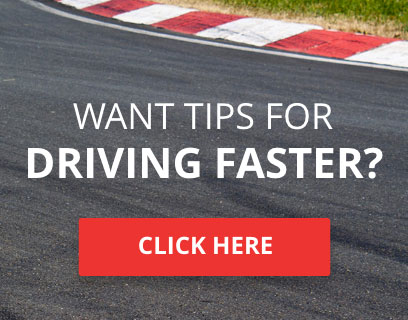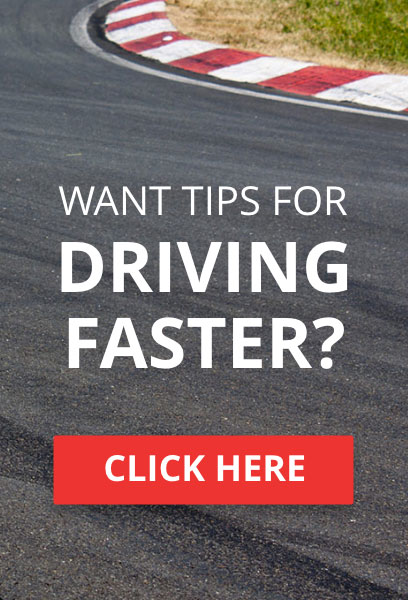 My club is hosting a five race Formula Gulf series outside TORA, but we're happy to add some new blood to the grid. Just like everyone else, we try to find respectful drivers of all skill levels. The races will be on Saturdays at 8:30 PM GMT (9:30 PM UK / 4:30 PM US EST). If you're interested, check us out at the forum link below. You're not required to change your gamertag or anything to race with us, but you'll have to register on the forum. Then just bring your need for speed.
http://msmnation.forumotion.com/t119...lf-1000-series
I've included more details from the forum post below:
MSM: Pcars Formula Gulf 1000 Series
This will be a series using Formula Gulf 1000.  To select your car for the series, please post in the MSMnation forum thread the team name and number of the car you wish to use.  For example "Towers Rotana #5."  The bottom of this post will be updated with numbers taken.
The start time for each event is when the qualifying session begins.  The lobby for each race will be opened 15 minutes early and invites sent.  This first 15 minutes will be the open practice.  A 15 minute qualifying session will be immediately after at the posted time.  When the qualifying session ends a 5 minute warm-up session will start for drivers to take a short break, then the race will start after that is completed.  All races will have a rolling start.
There will be no restrictions for this series regarding assists or views.  There will be full damage on and mechanical failures.  Tire wear will be set x2.  Fuel usage will be set to real.  Flags and penalties will be on.  
There will be three weather slots for each event.  The first slot will be the track's real local weather the day of the event.  The second slot will be the track's real local weather the following day of the event.  The third slot will be random.  Weather progression will be set to x2.
Time of day is posted for each race individually. Time progression will be set x2.
There will be one required pitstop during the race.  Pit windows are posted in the events section below.
Events:
Spoiler:

Week #1

Dubai Autodrome International (25 Laps) - Sat May 30 - 08:30 PM GMT (9:30 PM UK / 4:30 PM US EST)

Pit Window: Lap 4 - 20

Track Time: 1600

Forecast:

Dubai, UAE

Week #2

Hockenheim National (28 Laps) - Sat June 6 - 08:30 PM GMT (9:30 PM UK / 4:30 PM US EST)

Pit Window: Lap 4 - 22

Track Time: 1200

Forecast:

Hockenheim, DE

Week #3

Brands Hatch GP (23 Laps) - Sat June 13 - 08:30 PM GMT (9:30 PM UK / 4:30 PM US EST)

Pit Window: Lap 4 - 18

Track Time: 1200

Forecast:

Swanley, UK

Week #4

Circuit de Barcelona-Catalunya National (32 Laps) - Sat June 20 - 08:30 PM GMT (9:30 PM UK / 4:30 PM US EST)

Pit Window: Lap 4 - 25

Track Time: 1400

Forecast:

Barcelona, ES

Week #5

Le Circuit Bugatti (28 Laps) - Sat June 27 - 08:30 PM GMT (9:30 PM UK / 4:30 PM US EST)

Pit Window: Lap 4 - 22

Track Time: 1000

Forecast:

Le Mans, FR
Cars Selected:
Dominic Mako: Celticom Network #21
Darkside: Slightly Mad Studios #89
PlaguedAlmond: Four C Motorsport #24
PWNzillaBH: Gulf Oil #3
Retpetty: Racetek simulators #82
ReadingRich: Lime #4
DeadTaco: Campbell #11
Om3ga: Towers Rotana #5
Clark GriswoId; XPS Suspension #8




TORA Race Number

: 428


Number of posts

: 180


Registration date

: 2013-02-14


Reputation

: 7



Sorry to self-bump, but I can't edit the OP, so we've got 12 people registered now, and only a few days left before the first race. Even if you miss the first weekend, you're welcome to jump in later. The following drivers and cars are selected so far. Check out the series and sign up if you're intereseted:
http://msmnation.forumotion.com/t1196-msm-pcars-formula-gulf-1000-series
Dominic Mako: Celticom Network #21
Darkside: Slightly Mad Studios #89
PlaguedAlmond: Four C Motorsport #24
PWNzillaBH: Gulf Oil #3
Retpetty: Racetek simulators #82
ReadingRich: Lime #4
DeadTaco: Campbell #11
Om3ga: Towers Rotana #5
Clark GriswoId: XPS Suspension #8
Lljakej: Murray #72
BECOll: ? #99
po2 usn: Populous Bank #80



TORA Race Number

: 428


Number of posts

: 180


Registration date

: 2013-02-14


Reputation

: 7





Similar topics
---
Permissions in this forum:
You
cannot
reply to topics in this forum