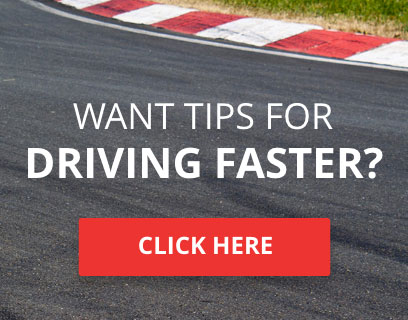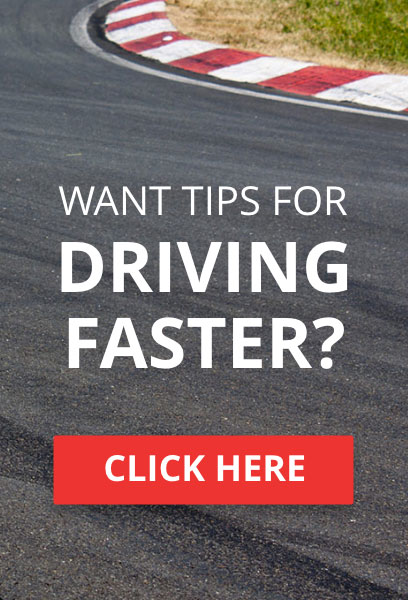 I really dont know where to start with this one, maybe a minor retrospective as this is going to be the tenth edition of something I've been allowed to do on TORA since...well...since I was asked to come back. Due to circumstances that were somewhat beyond our control but we'll still take responsibilty for, the Dan Greenawalt interview which was meant to be recorded for either an episode of the TORA Radio Show or as a standalone podcast on radiolemans.com, it became a text based interview for the Outsider, and thanks to the attention via twitter and facebook, it became the most read Outsider, even more than the first one, this does leave me with a minor conundrum, do I carry on with the serious nature after a very well presented interview? Or do I return to the sillyness and be happy with the 250 odd views per fortnight?...
...YES! Thats Right! It's the SERIOUS ROUTE!!!
__________
Latest news regarding Project Cars, that probably is no help to anyone doing anything TORA Related on everyone's favourite new racing sim (your experience may differ), and there are three more add-ons made available, two of them are free and the other one will put a scrape on your enthusiasm.
The two freebies are the Audi A1 Hatchback, which is pretty much stock and no ability to turn it into a racing car, just like the other production based machinery in the game, ideal for hooning around the point to point courses and maybe pretend to have a track day at one of the shorter circuits, maybe even tackle the Nordschleife as a virtual punter, chucking your virtual euros in the virtual toll booth before virtually...you get the idea...
The Second freebie is an additional seven liveries, one for the MkII Ford Escort, which is called "Rusty Barn Find" (who's not pretending to be Forza Horizon/DriveClub?) and a very impressive (however small) SIX accurately replicated Mercedes 190E DTM liveries from what would appear to be the 1992 season of that particular national championship (it was big, but it wasn't quite prepared to become the beast that it became). 4 of them for the AMG Factory team of Klaus Ludwig, Bernd Schneider, Ellen Lohr and Keke Rosberg, with the other two being the White and Yellow "Karcher" livery of Mass-Schons Racing for Jacques Laffite (Who says current Deutsche Tourenwagenistas are ex-F1 drivers?) and Jorg Von Ommen. Nicely done, with legitimate brands of the era. That's Right, no RobOil, no Keaveneys, no DEREK(!) , the number boxes have the proper DEKRA branding, there's Castrol neatly placed on the Karcher cars, and the Berlin 2000 promotion attempt is depicted on Lohr and Rosberg's cars quite accurately indeed, right down to the signatures and the almost "Have a nice day" smiley face bear which I'm guessing would have been the Berlin 2000 mascot had the IOC chosen the German capital over Sydney.
As for the bit of DLC you pay for, there's a selection of Audi/Audis/Audii (deplete where deplicable) from their epic motorsport history, most of you will remember the Audi 90 I wittered on about in an Outsider not too long ago, well it's on Project Cars now, even with the zoidberg-esque "voop-voop-voop" off throttle, when changing gear.
For those unsure what "voop-voop-voop" sounds like:

One of the original R8 has made an appearance, which is placed neatly in the LMP900 class on PCARS alongside the BMW V12-LMR, and the Audi with a roof in the form of the 2003 Le Mans Winning Bentley (because it is, no ifs, buts, coconuts, or humperdinks about it, just look at the rear of it and tell me that's not an Audi!). The 3 liveries from their 2002
attempt
victory, the Four of the Champion Racing Audis from 2002-2005 that were based in the ALMS but did win a Le Mans in 2005. There's also the 2014 Le Mans winning Audi R18 e-Tron Quattro. And their liveries are also replicated to detail, no Quasol, no 2reich, no Masculin. Legit liveries from the era, even the Oreca Playstation livery from 2005 (which also appears on the xbox version of the DLC).
There's also a new circuit, and it's amazing how far they've stretched to get this one, all the way to New Zealand no less, a country which appears to be overflowing with new venues, but they've given us Mike Pero Motorsports Park, more commonly known as Ruapuna, a circuit that was built in the early 70s (thanks @racingcircuits.info) . It is your standard "club" circuit, in terms of pit lane, virtual attendance, and layout, especially when you look at circuits that also appear on the average racing championship in New Zealand. It is not the first New Zealand based circuit to be immortalised on consoles, Pukekohe was present on TOCA Race Driver 2 when taking part in the V8 Supercar format of the era (before the backstretch was chicaned in 2012).
It's longest configuration has a long starting straight (which acts as a drag strip when nobody's looking), and an infield section full of twists, and a pit lane that's on the edge of the circuit and not internal, the average motorsport's naysayer would call it dull, but it's actually quite challeging for the driver, especially on Project Cars, turn one is almost an extended version of the Sedona National layout left turn one, on Forza 4, only flatter, less cambered, quite difficult to get the right braking point when you first get to grips with it, then follows a fast section split by a left turn which also needs attention over time to get right, before a 180 degree hairpin left, into an infield that isn't particularly slow or indeed the slowest, it just needs accuracy, and also a long final left hand bend that also requires precision to get right in order to be the fastest down the start finish straight.
The 3 Racing cars, and the Antipodean Autocourse, will set you back £4.39 (for other currencies, check your xbox live marketplace. Also, for a narrow-narrow squeak at one-upmanship, the Playstation Store is offering the DLC at £4.49, saving you xboxers a whopping 10p!!!),
__________
...that's enough waxing lyrically about Project Cars, now for some TORA series updates.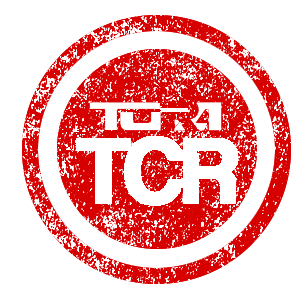 Slightly overlooked in previous Outsider editions, and because I've still got a buzz (sorry) from visiting Battersea for the Sunday rendition of the London ePrix in the inaugural FIA Formula E season, TORA's Community Racers have been charged up enough (really sorry) to replicate the series on Forza 5.
James Jackson (Riverblack JJ) has been organising this one impeccably, even putting the majority of detail in it's own webpage:
http://dtmxbox.webs.com/
. It's also worth mentioning again (like I did in #TRS episode 3 on radiolemans.com) that James was responisble for his "Red Bull" livieried FE (you can just about see it in the picture above), and pulling the arm of the Formula E demo "pod" supervisors to to get that livery plugged in (sorry, not sorry).
Christian Gomez is 54 points clear of Connor Elson, and that pretty much means the title is signed, sealed, delivered and devoured, but that certainly doesn't mean you can't take part, maybe you've got what it takes to stop Christian Gomez getting more than 4 wins this season.
>>>HERE<<<
__________
A very lengthy Outsider, especially for one I wrote, or one that Matt didn't shorthand annotate, and if you've made it this far in without falling asleep, congratulations. Before I finish off the 10th edition of The Outsider, I did mention on the last #TRS episode that the Andy Tudor Interview (recorded before the release of the DLC, hence the reluctance to divulge it's content) would be aired in full on radiolemans.com  once it's podcasted, the link will be put >>>HERE<<< for you to listen to on demand...
...good racing everyone
Oh and PS...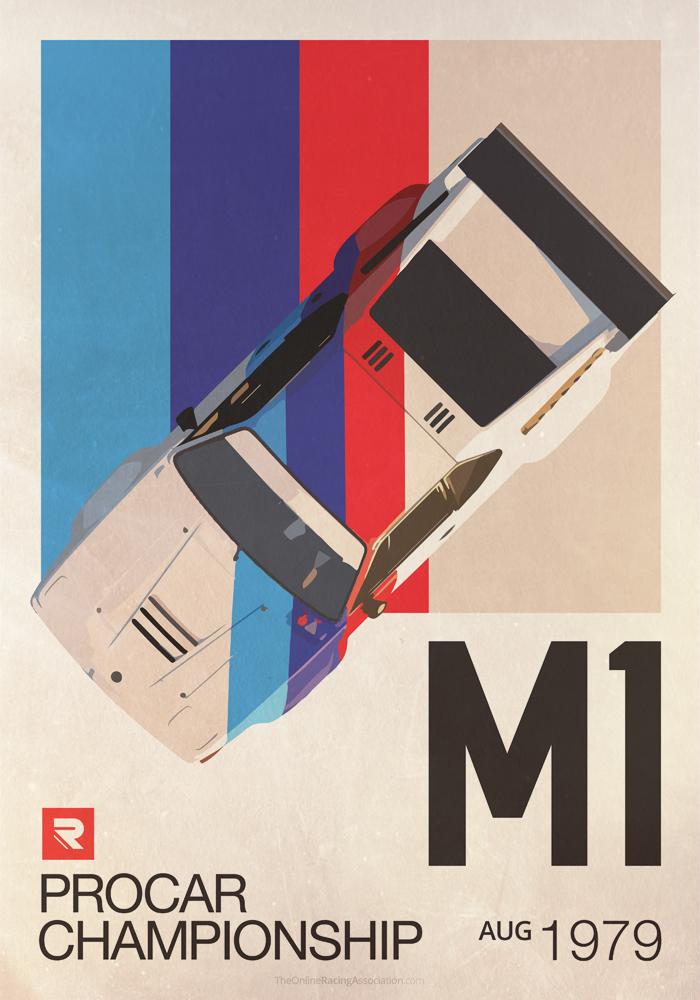 Last edited by AMR Garage on Thu 23 Jul 2015 - 16:53; edited 1 time in total



TORA Race Number

: TBD






Number of posts

: 3833


Location

: South Wales


Registration date

: 2010-04-14


Reputation

: 82



The 3 Racing cars, and the Antipodean Autocourse, will set you back £4.39 (for other currencies, check your xbox live marketplace. Also, for a narrow-narrow squeak at one-upmanship, the Playstation Store is offering the DLC at £4.99, saving you xboxers a whopping 10p!!!)
Hmmmm £4.99 (PSN) minus £4.39 (XBL) I make that 60p  

nice read btw


---
Permissions in this forum:
You
cannot
reply to topics in this forum