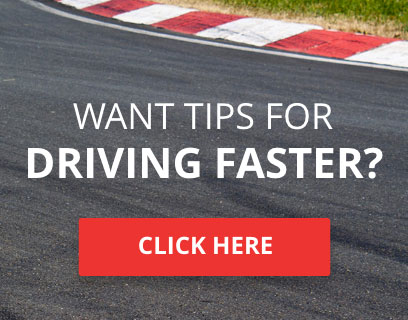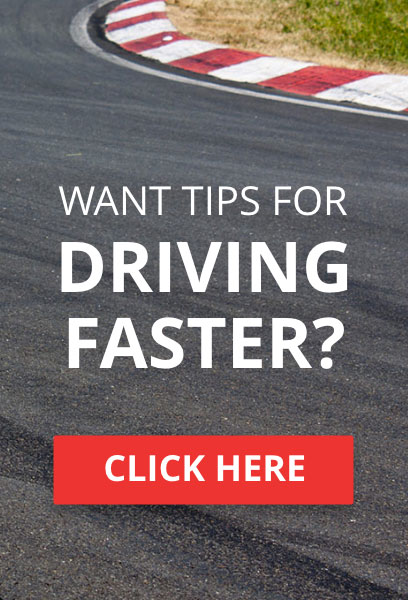 TORA HQ - 09/05/15"Why do we race?"
It's the opening thoughts played out to the racers who have already picked up and played the excellent Forza Motorsport 6 demo to death. It will greet you once more when you fire up the full game. It's a good question and one that, ultimately, has a number of possible answers such is the complex nature of why we compete in general let alone in fast cars. It also permeates all areas of Forza and reminds you that 'racing' is only a part of this massive title now ten years old. We've heard that Forza aims to attract different people with different motivations for playing the game but through the unifying love of cars. In Forza Motosport 6, we have a truly indulgent experience.
I'm sitting on the grid at Silverstone's National Circuit, the rain is lashing down onto my open top Mazda MX-5 Cup. You can hear the engines of the other cars revving hard, waiting for the green. No HUD, no racing line help and camera fixed to driver's eye view. As the field of 24 cars roars into Copse for the first time amidst a wall of spray and aquaplaning tyres you remember exactly why we race!
Back to the main screen though and those familiar to the series will welcome the well designed UI which builds on that seen in Forza Motorsport 5 with clean, well thought out panels running from your current activities through car selection, race types and of course tuning and painting areas.
There is already a feeling that this is the game Turn 10 really wanted to put out on the XBox One. Everything just has that extra level of detail and polish that one would come to expect from a AAA title such as Forza. The more cynical gamer will be expecting a 'rehash' of content from Forza 5 with some added bells and whistles but this feels so much more than that.
Visuals:
Forza Motorsport 6 has taken the foundations laid in Forza 5's next-gen debut and build upon them heavily. The addition of night racing and rain creates a whole new level of visual complexity that some other titles attempt but never quite master. Until now, it seemed that Project CARS was the title to excel at producing outstanding lighting and shade effects that made the world seem so much more real. The cross-pollination of ideas between Playground Games (Forza Horizon 2) and Turn 10 is clear to see as the environments feel even more realistic and this is borne out particularly with the new weather conditions.
Night racing, as described by Dan Greenawalt himself was meant to focus the drivers attentions, to add the feeling of threat and danger. Forza Motorsport 6 has this in spades. Tearing down the Kemmel Straight in the depths of night with only one working headlight (the other having been smashed in a Turn 1 contact) is foussing to say the least! Braking points become harder to spot, the edge of the track blurs into grass that much more easily and you rely far more on your track knowledge and where you 'think' the track goes next. A truly mesmerising experience.
But it's the little things here too. Headlights shine off other vehicles, casting shadows on trackside armco. From the 'chase cam' the only rearward lighting comes from your own brake lights and the flames of your exhaust. Aside from that your car is bathed in darkness, a far more realistic experience and one which will make endurance races a considerably more immersive experience.
The rain is a whole other ballgame. Considered the 'great leveller' by those in real racing, rain in Forza Motorsport 6 is one of the most impressive interpretations yet seen in a racing title. Turn 10 went into great detail to cover how porosity and many other aspects of this new feature were painstakingly researched for FM6 and this is very much evident with the finished result. Rain beads down windscreens and is collected by wiper blades, pulled upward and away when the cars are at high speed. Water pools at the trackside and makes traction extremely difficult when tyres exceed the track limits. The puddles themselves affect the grip supplied to each tyre as a car passes through them, pulling them in much as in real life. The only criticism one could level at this display is that it perhaps represents a 'worst case scenario' for rain. The puddles at a few corners maybe represent almost a days worth of biblical weather and in personal experience some areas of waterlogged track shown in game are rarely seen in real life. For example, the swimming pool evident at the bottom of Paddock Hill Bend at Brands Hatch was last seen (in this reviewers memory) only in 2001 when Yvan Muller attempted to quell an engine fire in it.
Water spray is also very realistic, hanging in the air far longer than previous examples. It blankets the cars behind, reducing visibility and adding extra peril to racing in the mid-pack. It's a truly focussing experience even in a modest club racer, in a high powered LMP or grand prix racer it's positively terrifying!
Should you wish to capture the moment in Forza's accomplished Photo Mode, there's been a few subtle tweaks to the already excellent mode to make even the most ham fisted of camera operators produce excellent images that look as real as anything displayed on your favourite motorsport websites or magazines. There's even a neat function to toggle the headlights on or off should you wish to, but only in this mode and not in general racing. Sorry, no flashy lights here!
Handling:
Before Forza 5, there were very few opportunities to try out diverse vehicle types in the same title with such an accomplished physics model. We now have the chance to really see how different an LMP is to a grand prix car or a touring car. The emphasis on physics is high on the list of priorities for Turn 10 and with the power of the new console and more time to develop, this is really bearing fruit.
The 'different surfaces and grip' chatter heard at E3 and Gamescom was fine, but would it actually make a difference? The answer having tried many types of cars in various conditions is that it really does. There's a weightiness to the handling in FM6 that seemed slightly absent from 5. Cars of all categories feel more solid and generally more in contact with the road surface. It's hard to quantify just how 'different' it feels driving on concrete or tarmac and how that makes a car handle differently but in Forza, there really is a change, particularly in the wet. Also, the dreaded 'sticky grass' of Forzas past is gone and replaced by a far more realistic 'off-road' experience. Drop a wheel or two beyond the white line and your car will lose traction and be drawn further off circuit. If a more wild excursion occurs, your car will buck and dive over the hidden bumps until you return to the safety of the tarmac. This isn't the sort of surface you can just plow on at 180mph. You need to treat the grass with respect. Same goes for gravel traps. While you obviously don't get wheel arch deep in a race ending off, you do slow down to a crawl and it takes a little while to wrestle your car free again. Some may see this as unfair, the motorsport enthusiast will see it as a far more accurate representation of real life racing.
Content:
26 tracks and well over 400 cars from launch is a significant jump on Forza 5 and it's next-gen competitors. There's a big leap too in the number of motorsport classes represented. For UK fans the most notable addition will be no less than four NGTC spec BTCC cars as well as the WTCC spec Honda Civic as driven by Gabriele Tarquini.
Many of the GT cars from Forza 4 make their welcome return including a handful of GT3 cars as well as the all new TUSCC only BMW Z4 GTLM and Corvette C7.R. There's the welcome upgrade of the IndyCars to the new aero kits and a full Formula E grid too. LMP is represented currently by a raft of Audis from various periods of the team's successful Le Mans career as well as Peugeot, Toyota and Bentley. This does bring up the same issue that arose with previous Forzas. Why have these cars if they have nothing of similar age to race? The 2014 Audi R18 is a fantastic car to have in game and keeps things right up to date but without a Toyota, Porsche or even a Nissan, what is it's rival? The same criticism can be leveled at the GT classes to an extent. There's a heavy reliance on older machinery. The only Aston Martin currently represented is the same 2006 model seen in game for a number of years while Ferrari, Corvette and Porsche have all enjoyed more comtemporary entries.
One can assume that newer GT racers will appear with DLC but despite this niggle it's hard to argue that the car list from 'stock' is extremely impressive. The raft of production based cars from all walks of life is magnificent and yet doesn't pave the way towards a GT-esque 20 variants of MX-5. Many brand new cars have already made the cut including the awe inspiring AMG GT, the all new MX-5 and mad BAC Mono. There's a number of returning favourites of course including bulging stables from Ferrari, BMW and Ford as well as some oddities such as Local Motors and other traditional off-roaders. Forza really does have soemthing for everyone and if it's not quite to your liking then you can of course modify it, paint it and make it just how you want it.
Tracks was perhaps Forza 5's main achilles heel. While the new additions were great and the move away from a high number of fictional circuits inspired, there wasn't a huge amount of choice and after a little while it all seemed rather 'samey'.
Forza 6 blows the previous track list out of the water with a raft of great new circuits (COTA, Brands Hatch, Daytona for example) and updated versions of pre-existing environments. Lots of additional little details have been added to give that extra sense of realism. Leaves blow from the trees as you power through the GP loop at Brands Hatch, dust devils whip up on the final turn at COTA and fireworks light up the night sky at Sebring. There is very little to criticise about the way the tracks have been produced and populated. Perhaps the only thing from a purist point of view is the addition of so many tyre walls at potential corner cutting sites. While we appreciate that some gamers may prefer to abuse track limits and fly over chicanes as if they weren't there it does seem a shame that we've been lumbered with barriers that don't exist in real life and when you're going for realism and immersiveness, things like that make a difference and detract from an otherwise accomplished track model. The trade off, however is the loss of 'sticky grass' as mentioned earlier and that does make a huge difference particularly at circuits like Indianapolis where cars suddenly stopping could be a recipe for disaster.
The depth of quality of the circuits in Forza 6 is hard to beat. It's a shame the much loved Japanese circuits seem to have been lost, at least in the short term but that has meant bringing on some true gems to the growing roster. Lime Rock is likely to become a fan favourite very quickly as will Brands Hatch and Watkins Glen.
Opinion:
Forza Motorsport 6 had the potential to roll on with the same issues and missing features that damaged Forza 5's credibility and left many concerned for the future of the franchise. While racing communities will take time to get into the nooks and crannies of this tenth anniversary title, there is no doubt that a lot of the features returning will be appreciated by many and see some excellent series arise.
The jump in initial content and evironmental conditions is exceptional and offers the racer so much from the get go. Spectator Mode will provide a great opportunity to show off the high quality of racing we can expect and the Mods feature available in career mode is a handy way of boosting payouts for your races and challenging yourself to increase the difficulty level outside of your comfort zone.
Less positive points? Some cars don't have quite the same level of audio excellence than others. The Bentley GT3 and Lotus GP car are stand out examples. The prevelance of tyre walls to stop corner cutting ruins the 'realism' of some circuits but losing 'sticky grass makes up for that. Dynamic weather isn't featured though night racing and rain conditions are a good step in the right direction and are extremely well executed.
In all, this is the next-gen Forza experience racers deserve. There is so much to get to grips with yet an equal amount that is familiar to fans of the series. Forza Motorsport 6 is as difficult and as complex as you make it and for fans of all driving abilities this really is an outstanding title. Turn 10 can be rightly proud of what they have achieved.
+ Fantastic new circuits
+ Far more 'motorsport' content than before
+ Night racing and wet weather features at last!
+ Community features that will encourage series and video output

- The Bentley doesn't sound right at all!
- Dynamic weather absent but would be the next logical step
- Career race payouts still a little low
Last edited by Matt on Wed 4 Nov 2015 - 15:00; edited 2 times in total
jenson09




TORA Race Number

: 10






Number of posts

: 14645


Location

: Cullompton


Registration date

: 2008-08-05


Reputation

: 132




Similar topics
Excellent review Matt and spot on!! Loving what they've done with this game already. Gotta say though, not a big fan of rain. My Focus RS was a gem until I got to Sebring........

---
Permissions in this forum:
You
cannot
reply to topics in this forum