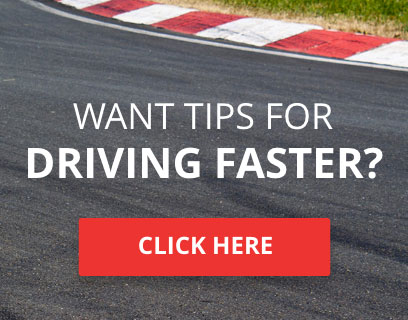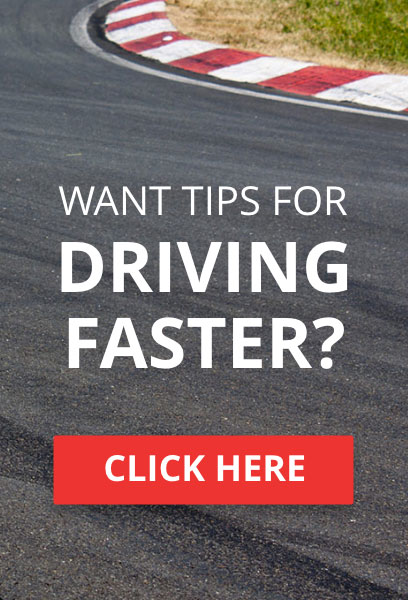 Rallying is BACK! And it's DiRTier than ever
As a child who grew up in the 90's I was brought up on a healthy mix of rallying titles from Sega Raly to the impressive V Rally series. The pinnacle at the time, however, was of course Colin McRae Rally. The iconic series of rallying games from the iconic rally driver of the time. For many of us it was the first time we truly got to appreciate the different driving style required to be successful on a loose surface and also the inherent risks of the phrase " Long 6 left over crest, don't cut!" Also, is it just me that can only here Nicky Grist's voice in my head when reading pace notes? All thanks to Colin McRae Rally.
After a brief diversion through the world of Gymkhana proper rally simulation is back with DiRT Rally. From the opening menu screen of slo-mo shots of the various categories of vehicles available to your initial foray onto the stages it's clear that this is a return to form. More importantly, it is a return to the days where titles were more...difficult.
Naturally, DiRT Rally has all the usual support and options to make your rallying experience as quick and as easy as possible but equally so, there is an inherent difficulty here that has been missing from games generally for a very long time. You have to work at DiRT Rally to get the most out of it but the pay back, particularly for true off-road fans, is infinitely more rewarding if potentially punishing for more casual gamers.
DiRT Rally welcomes you with three distinct types of off road experience. Rally, Rallycross and Hillclimb. Rest assured, these are not just renamed versions of the same event, each brings its own unique characteristics and as a driver you'll learn different ways to compete in each.
Perhaps unusually in the gaming arena the Tutorials in DiRT Rally are highly valuable and very much worth your time. Each component is well explained and gives the driver a deeper understanding of why the cars behave the way they do and how best to attack stages or RX courses in the various types of machinery available. Being able to understand weight transfer and how to manage it to best effect may not be to everyone's taste or comprehension for example but once you utilise the methods covered in the tutorials the whole game takes on a new light and becomes even more rewarding.
DiRT Rally offers a number of competition types ranging from the Career mode in which you can start off small in any of the three types of rallying and gradually build up to bigger and faster machinery. Make no mistake though, even the early rally classics such as the Mini Cooper pack a punch and winding down through the icy, narrow Col De Turini is an eye opening experience!
Within Career you also manage your team, consisting of a Crew Chief and a number of additional engineers all of whom can add extra bonuses to your experience such as faster repair times in service parks and so on. This area is also the only one whereby cars are locked and are picked up as you are able to afford them. In general gaming they are all unlocked, giving you access to some of the greatest (and best sounding) rally cars ever seen.
The addition of Rallycross and more specifically, the FIA World Rallycross license has added an extra dimension to the game with official cars and drivers along with some of the real circuits visited by the championship. There's also the very obvious potential for online racing groups to make series based on rallycross thought stage rallying series would also make for a very nice addition!
Aside from the winding stages in Wales and fast RX circuits there's also Hillclimb. The most famous example globally is represented here, Pikes Peak. It is offered in three stages of development. The full modern tarmac, mixed surface and gravel. A mightily challenging route but as with every aspect of DiRT Rally, extremely rewarding when you start to get it right. My only reservation here is that Hillclimb is perhaps, in terms of venues and modern machinery at least, the least developed portion of the game. There are some iconic venues in the UK and some excellent vehicles that really deserve to have the DiRT Rally treatment. Hopefully this is something that may come with future DLC.
There are six destinations to start you off in Rally mode and each takes in a distinctly different characteristic from the rallying world be it the snow banks of Sweden, the misty forest setting of Mid-Wales or the hot dry and dusty Greek hills. Again, while DiRT Rally has all the bases covered, more environments are always welcome and there some fantastic destinations that could or should make an appearance. Fans of 90's WRC would no doubt relish the chance to take on the Safari Rally, Argentina or even the tarmac stages of Corsica or Spain.
The stages themselves are beautifully put together with all the detail and finesse we've come to expect from Codemasters in the next generation. Your car bucks and weaves along the stage, stones bouncing on the underside of the chassis. Foliage hides untold horrors in the form of hidden rocks or ditches. Ice patches cause your tyres to temporarily lose grip on tight mountain passes and deep puddles draw your car in if taken too excessively. All of this adds to one of the most realistic and punishing rallying experiences to date. The sheer physicality and mental awareness needed to drive the cars for stage after stage is genuinely tiring, in a good way! The added effects such as dust hanging in the air, reducing visibility is something I've wanted to see in game for years. So to, snow kicked up off of banks when you nose just a little too hard against them on the more wintery stages. It's the perfect immersion levels that have often been missed from previous rally titles (and some current ones).
DiRT Rally marks a significant return to form for Codemasters. It takes a lot for any game to pull me away from my regular titles for more than a few hours but this really is an addictive and absorbing sim that puts rallying back on the map of sim racers old and new. While there are other titles out there currently boasting bigger car numbers, real stages and official licenses, DiRT Rally, quietly gets on with providing the player with the best experience going since the good old days of Colin McRae Rally and Richard Burns Rally. It really is a title worthy of the sport it represents and a massive thank you to the team behind it for listening to the community during its development. The result speaks for itself.
Oh and when your co-driver says don't cut…..don't cut!
For more information about DiRT Rally visit www.dirtgame.com or @dirtgame on Twitter
jenson09




TORA Race Number

: 10






Number of posts

: 14645


Location

: Cullompton


Registration date

: 2008-08-05


Reputation

: 132




Similar topics
Great write up Matt! I've never been particularly fond of rally games, but I might just check this out. I think I saw a demo available.

---
Permissions in this forum:
You
cannot
reply to topics in this forum