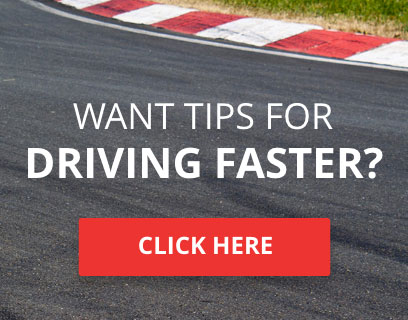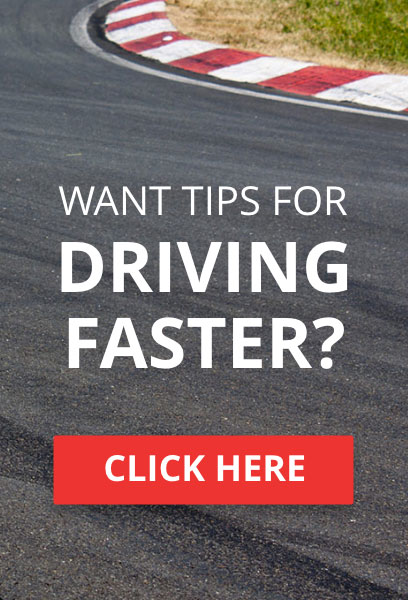 The next DSRL championship has been revealed as the Ginetta Junior Sprint Cup. Utilising the Ginetta G40 Junior car, the series will visiting 8 circuits with 2 races each night. The first round will take place on Sunday June 19th so you have plenty of time to register for the championship and get testing before the first race.
The cars relatively low speeds will ensure close racing each night and are guaranteed to leave a smile on your face. The series will be run with no assists all except for auto gears.
Series honours are up for grabs in overall drivers, privateers and teams. There will be 4 dropped race scores from the overall points total should you need to be elsewhere on race night or make up for any incidents or lag outs. As there are only a certain number of liveries available, teams are asked to use the same numbers for each of their cars. This will allow more participants to take part.
The series calendar looks like this:
Round 1: June 19th, Nurburgring Short
Round 2: June 26th, Brands Hatch GP
Round 3: July 3rd, Watkins Glen Short
Round 4: July 10th, Sonoma Short
Round 5: July 17th, Willow Springs GP
Round 6: July 24th, Sakitto Sprint
Round 7: July 31st, Hockenheim Short
Round 8: August 7th, Donington National
So head to
www.thedsrl.forumotion.co.uk
to register and get racing.
See you on track!



TORA Race Number

: 400






Number of posts

: 181


Location

: Brackley, Northants


Registration date

: 2009-05-05


Reputation

: 7



Ginetta Junior Sprint Cup
Welcome to the DSRL Ginetta Junior Sprint Cup!
The championship is a single make championship using the Ginetta G40 Junior. It is the ideal first step for young drivers switching from karting to cars. It has become one of the most well-known models at the British Touring Car Championship weekend.



Ginetta G40 Junior

Weight
Power
Torque
1,984 lb
104 bhp
112 lb/ft
Round 1: June 19th, Nurburgring Sprint
Round 2: June 26th, Brands Hatch GP
Round 3: July 3rd, Watkins Glen Short
Round 4: July 10th, Sonoma Short
Round 5: July 17th, Willow Springs GP
Round 6: July 24th, Sakitto Sprint
Round 7: July 31st, Hockenheim Short
Round 8: August 7th, Donington National
All weather is set to real weather based on conditions in real life, late evening or dusk time races will be determined by the particular
track. These conditions will apply for all sessions.                    

Q1

15 mins
Entries are put into 1 lobby until more than 14 have signed in to race. Then we will automatically split the entries into 2 qualifying lobbies. This will give us the ability to add late entries into the qualifying lobbies.

Q2

2 x 10 mins
When all the times have been set, all times will be put into the live timing section. If 16 drivers or less have set a qualifying time, all drivers will be put into 1 'race' lobby. If more than 16 have set a time, drivers will be set into 'split 1'and 'split 2' in the most equal set possible e.g. split 1 = 9 drivers, split 2 = 8 drivers.

R

2 x 20 mins
Before each race, there will be a 'split shootout' of 10 minutes. This will determine the grid order for each race. There will be a bonus point for pole in each split. Once drivers are into their 'race' lobbies, drivers will participate in 2 x 20 minutes timed races. The drivers with the most amount of laps in the shortest time over 20 minutes will be the 'split winner'.


assists
Damage: Performance impacting
Automatic transmission
Suggested line
No other assists permitted
There will be two ways of registering for the Championship, either as a privateer or as part of a team of two drivers. Register
here
.
A total of 22 privateers can register for the Championship, to register as a team, both drivers must use the same livery. Teams are able to register as freely as they wish. However, nominated drivers must be a registered member of the forum.
Privateers are able to register as freely as they wish. Once the livery is picked, a Privateer cannot team up with another driver if they ran a race already.
There will be 3 championships to compete for in the DSRL Ginetta Junior Sprint Cup: Drivers, Teams and Privateers.
The points will be scored on the following basis:
1st - 35
2nd - 32
3rd - 30
4th - 28
5th - 26
6th - 25
Points will reduce by 1 point by all following positions.
An extra point will be awarded for the pole sitter in both races and to all of the lobbies.
Team scoring will be based of the addition of the individual points of both drivers.
There will be 4 dropped races from this championship for drivers, making your best 12 scores count towards the championship. So if you attend every race meeting, your worst 4 race scores will be dropped and your total then decided from the total of other race scores. If you do not attend a meeting, then both races will be a drop score until you miss more than 2 races, in which case you will receive a 0 score and it will count towards your championship total.
Incidents & corner cutting
Report incidents and/or corner cutting or overly defensive swerving/blocking immediately after the race to the Mods.
SAVE THE REPLAY! Or RECORD THE CLIP. We may not be able to see the incident from our perspective.
We are concerned that people during practice sessions are cutting corners too much. Regardless of what other series do, if you see someone outside the whitelines, tell them there and then. Anyone found
doing this repeatedly/deliberately will be penalised, either in points or by exclusion from the ongoing championship.
DO NOT hesitate about reporting, it will be confidential and will make the racing here cleaner, therefore better and more fun! We may need you to make and upload a clip.
It's the responsibility of the person overtaking to ensure they make a clean pass! If you do hit someone (we appreciate accidents do happen!), make sure you give them the spot back.
If you feel that you were a victim of unsportsmanlike behaviour or intentionally taken of the track. Please present footage of the incident in question to the organisers within 24 hours of the end of the event. Any inquiries will be, at best, closed and penalties applied before the next event.
Connection issues
Driver loses his connection to the lobby?
At the start of the next heat he will start from the back.
In case of multiple DNF's or DNS's this is sorted by the host (faster driver starts at the back).
Please make sure your connection is fine and your ports are forwarded (even if your connection acts fine).
Try
www.speedtest.net
, your ping is the most important (lower=better, generally below 50ms).
Broadcasting
We request that there will be no broadcasting through Twitch. This is to aid the quality of lobby connections.



TORA Race Number

: 400






Number of posts

: 181


Location

: Brackley, Northants


Registration date

: 2009-05-05


Reputation

: 7



So Round 1 has been and gone. Due to a higher amount of competition, The Race was split into a lobby A and a lobby B. Here are the results.
Round 1 - Nurburgring Sprint

Lobby qualifying

1. Zarf - 1:46.137
2. D4NINHO - 1:46.566
3. Webbers88 - 1:47.164
4. Orange Tiger - 1:47.333
5. RD Infern0 - 1:47.437
6. Mr Drift Ninja - 1:47.512
7. Rebel Whitey - 1:47.962
8. Simmosumo - 1:48.060
9. ReadingRich - 1:48.069
10. Hurt MaGurt - 1:48.365
11. HateW0rldW1de - 1:48.431
12. SIMONZ01 - 1:48.633
13. Adamski Alders - 1:48.676
14. LE MUNDO - 1:49.433
15. Lemarrrrrr - 1:50.027
16. stevielow - 1:51.356
17. FoolishSwami98 - 1:52.525
18. boothy116 - 1:53.675
19. millard3122 - 2:17.251
20. dailyboy3 - No Time
21. IdioT1995 - No Time

Race 1 Results

1. Simmosumo
2. Zarf
3. Hurt MaGurt
4. D4NINHO
5. Webbers88
6. Orange Tiger NL
7. HateW0rldW1de
8. ReadingRich
9. Mr Drift Ninja
10. Adamski Alders
11. IdioT1995
12. millard3122
13. boothy116
14. Lemarrrrrr
15. dailyboy3
16. SIMONZ01
17. LE MUNDO
18. stevielow
19. FoolishSwami98
20. Rebel Whitey - DQ
21. RD Infern0 - DNS

Race 2 Results

1. HateW0rldW1de
2. Zarf
3. Hurt MaGurt
4. Rebel Whitey
5. Simmosumo
6. D4NINHO
7. Orange Tiger NL
8. Webbers88
9. Mr Drift Nija
10. ReadingRich
11. IdioT1995
12. Adamski Alders
13. millard3122
14. FoolishSwami98
15. stevielow
16. SIMONZ
17. dailyboy3
18. LE MUNDO
19. boothy116 - DNF
20. Lemarrrrrr - DQ
21. RD Infern0 - DNS



TORA Race Number

: 400






Number of posts

: 181


Location

: Brackley, Northants


Registration date

: 2009-05-05


Reputation

: 7





Similar topics
---
Permissions in this forum:
You
cannot
reply to topics in this forum