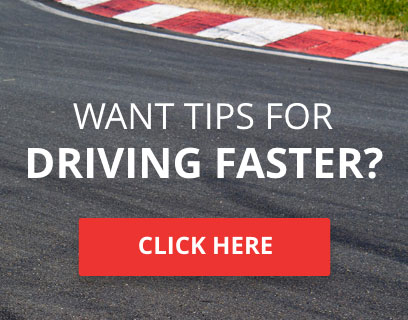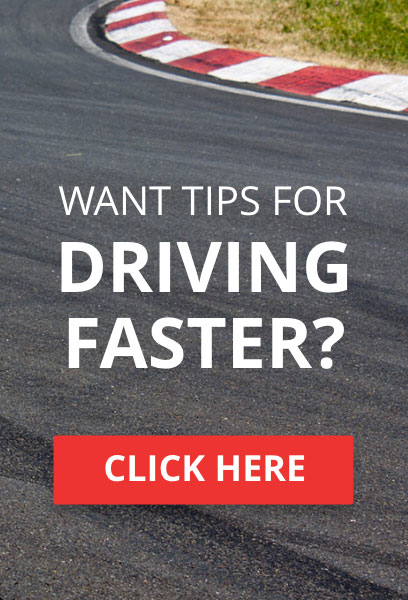 Any results from stewards inquiries will be posted below. Note: This is not the place to submit a stewards inquiry. To do so, please visit
http://forums.theonlineracingassociation.com/t15734-tora-stewards-inquiry-submission-form


TCR DTM S3 Champion / TCR Super GT500 S1 Champion 
OvertakeMotorsport.com / JGROVES1996 on DRIVETRIBE / Logitech Gaming / Dare To Be Different / Time To Change



TORA Race Number

: 96






Number of posts

: 2091


Location

: East of England


Registration date

: 2013-01-03


Reputation

: 42



Following incident/s are under investigation by the stewards;

Steward Inquiry Reference Number: 22
Drivers Involved: Renegade JPS RiverBlackJJ
Series: Tascr
Round: 30 lap qualifying sprint
Race: 1
Lobby: 1
Lap: 25/26

Stewards Decision
RiverBlack JJ - Causing and avoidable accident - 3 place drop

http://benedictracing.com
[center]BENEDICT RACING DRIVERS



TORA Race Number

: 21






Number of posts

: 2765


Location

: birmingham


Registration date

: 2012-08-17


Reputation

: 18



Following incident/s are under investigation by the stewards;

Steward Inquiry Reference Number: 23
Drivers Involved: Vice255, SaltyPupGDO, among others.
Series: TASCAR
Round: Round 1
Race: Duels
Lobby: Even Number lobby
Lap: 31/31

Stewards Decision
SaltyPUPGDO - Causing an accident - 5 place drop


http://benedictracing.com
[center]BENEDICT RACING DRIVERS



TORA Race Number

: 21






Number of posts

: 2765


Location

: birmingham


Registration date

: 2012-08-17


Reputation

: 18



Steward Inquiry Reference Number: 24
Drivers Involved: xGATOR383x
Series: TASCAR
Round: Daytona Duel
Race: Duel
Lobby: A
Lap: 17/18

Stewards Decision
Closed - outside timescales

http://benedictracing.com
[center]BENEDICT RACING DRIVERS



TORA Race Number

: 21






Number of posts

: 2765


Location

: birmingham


Registration date

: 2012-08-17


Reputation

: 18



Steward Inquiry Reference Number: 25
Drivers Involved: Speedfreak106; MID LAND ZETA
Series: TASCAR
Round: Daytona
Race: TBD
Lobby: Even Lobby
Lap: 31

Stewards Decision
Speedfreak106 - Causing an accident - 5 place drop

http://benedictracing.com
[center]BENEDICT RACING DRIVERS



TORA Race Number

: 21






Number of posts

: 2765


Location

: birmingham


Registration date

: 2012-08-17


Reputation

: 18



Steward Inquiry Reference Number: 27
Drivers Involved: FIA Jose Team, FIA LMC Alfl0
Series: TASCAR
Round: Round 1 Daytona
Race: 1,2,3
Lobby: C
Lap: Multiple incidents

Stewards Decision
Racing Incident no action

http://benedictracing.com
[center]BENEDICT RACING DRIVERS



TORA Race Number

: 21






Number of posts

: 2765


Location

: birmingham


Registration date

: 2012-08-17


Reputation

: 18



Steward Inquiry Reference Number: 61
Drivers Involved: DiscoverOsiris
Series: TASCAR
Round: round 3 Laguna Seca
Race: 1
Lobby: Flyin Mckey
Lap: 6

Stewards Decision:

DiscoverOrisis - Warning
FIA Jose Team - Warning - Please be aware of drivers that are around you

http://benedictracing.com
[center]BENEDICT RACING DRIVERS



TORA Race Number

: 21






Number of posts

: 2765


Location

: birmingham


Registration date

: 2012-08-17


Reputation

: 18



Steward Inquiry Reference Number: 62
Drivers Involved: Windcharger8199
Series: TASCAR
Round: ROUND 3 LAGUNA SECA
Race: 1
Lobby: Flyin Mckey
Lap: 45

Stewards Decision:

Windcharger8199 - Race DQ - causing a collision
FIA Jose Team - Race DQ - causing multiple collisions

http://benedictracing.com
[center]BENEDICT RACING DRIVERS



TORA Race Number

: 21






Number of posts

: 2765


Location

: birmingham


Registration date

: 2012-08-17


Reputation

: 18



Steward Inquiry Reference Number: 90
Drivers Involved: FIA LMC Alflo, FIA Shuyin DK
Series: TASCAR Season 6
Round: Round 4 - Homestead
Race: Segment 2 out of three
Lobby: A
Lap: Lap 7 and Lap 12

Stewards Decision:

FIA Shuyin DK - Race DQ - failure to adhere to safety car rules
FIA LMC Alflo - Race DQ - failure to adhere to safety car rules

http://benedictracing.com
[center]BENEDICT RACING DRIVERS



TORA Race Number

: 21






Number of posts

: 2765


Location

: birmingham


Registration date

: 2012-08-17


Reputation

: 18



Incident/s you are involved in are under investigation by the stewards;

Steward Inquiry Reference Number: 160
Drivers Involved: NoDoubtFlatOut, FIA Jose Team, FIA ARROYUELO
Series: TASCAR
Round: Round 7 Daytona Tri Oval (Night)
Race: Whole race
Lobby: A
Lap: 36

Evidence: Game Clip - http://xboxclips.com/NoDoubtFlatOut/34ccdf75-37ff-4039-bfed-a8b55e5c76a2

Description by NoDoubtFlatOut: While the clip presented showed an issue on lap 36 of the race, wrecks like this have happened all season. I have been wrecked multiple times by each driver and so have my teammates. (I'm having trouble with the clip right now so hopefully it works correctly for you)

Please give your response to this incident:

Stewards Decision: No action. The clip provided only showed the aftermath and we couldn't see anything that happened before to determine the chain of events and if blame is to be apportioned.



TORA Race Number

: 4


Number of posts

: 1742


Registration date

: 2012-09-07


Reputation

: 59




Similar topics
---
Permissions in this forum:
You
can
reply to topics in this forum