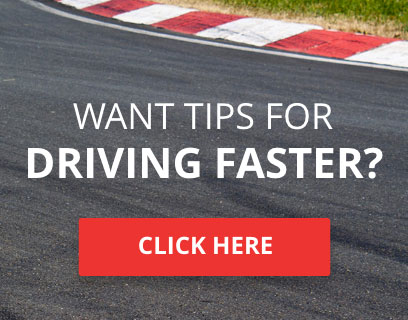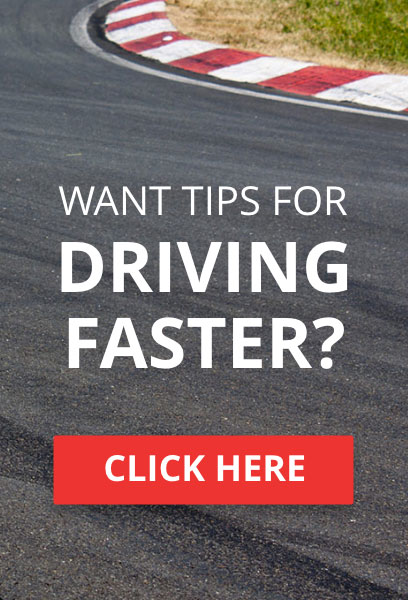 Rules & Regulations
The sign up thread closes at 19:00 UK Time on the day of the race, we will no longer be accepting latecomers to the lobbies, if your not signed up by 19:00 UK Time, on the day of the race, you are not racing.
Qualifying
Qualifying will be starting at 20:10 UK Time, 15:10 Eastern, invites will be sent out from 20:00 so a quick response would be appreciated. Qualifying will be over four laps, and as always, clean laps count above dirty laps. The lobby will be set to 4 laps. Collisions will be set to off, but simulation damage will still be on. At the end of the fourth lap the times will be taken via a screenshot.
The Races
There will be three races per round. Race One will be based on qualifying times, the fastest time in qualifying will be on pole position. This race will be a standing start, so when you can go, you GO!
Race Two's grid will be set on the finishing positions of Race One, the winner of Race One being on Pole for Race Two. Like Race 1, this is also a standing start.
Race Three will be a reverse top ten of Race Two, the tenth place finisher in Race Two starting on pole. This will also now be a rolling start, single file at 50mph with the person on pole being in charge of the start.
Theres
NO RESTARTS
in any VTCC Events, unless in an extreme circumstance of a huge lagbomb. The restart rule on many sites have become a bit of a joke, the call is usually placed on a lobby host that may not see an incident, so we have a simple No Restart policy. In the real world of motorsports, accidents at the start of races, happen, its not nice if your the innocent victim, but it happens. With the cars being repairable in the pits and the points for places counting, every position may matter in a title challenge, so bite the bullet, get fixed up and aim to make a few position back up. Luck is a two way thing and your downfall may be a welcome positive for someone else, its swings and roundabouts as the saying goes.
We will have a safety car though if three or more cars are collected in one incident and all car have sustained damage, the safety car will be the lead car and the pace will be 80mph. The first time around, all cars can use pit lane and rejoin at the back of the grid, the following lap around will be back to green flag racing, as usual with the man in pole position dictating the start. Strictly no overtaking during a safety car, this includes damaged cars overtaking to get to pit lane faster.
We will however come down hard on any revenge tactics or bad sportsmanship, these events are aimed as some light hearted racing to enjoy for an evening, we dont mind banter during a race, endless conversations, no but a good rival exchange during a battle on the track, yes. If your mind set is i must win everything, this is probably not the right site for you. Points Dont Make Prizes Here!!
---
The Schedule

Friday 14th April
Media Night

Round One - Friday 21st April
Brands Hatch GP
Qualifying - 4 Laps
Race 1 - 11 Laps
Race 2 - 11 Laps
Race 3 - 11 Laps

Round Two - Friday 28th April
Long Beach East Circuit
Qualifying - 4 Laps
Race 1 - 18 Laps
Race 2 - 18 Laps
Race 3 - 18 Laps

Round Three - Friday 5th May
Road Atlanta Club
Qualifying - 4 Laps
Race 1 - 17 Laps
Race 2 - 17 Laps
Race 3 - 17 Laps

Round Four - Friday 12th May
Silverstone International Circuit
Qualifying - 4 Laps
Race 1 - 16 Laps
Race 2 - 16 Laps
Race 3 - 16 Laps

Round Five - Friday 19th May
Laguna Seca
Qualifying - 4 Laps
Race 1 - 12 Laps
Race 2 - 12 Laps
Race 3 - 12 Laps

Round Six - Friday 26th May
Lime Rock West Chicane
Qualifying - 4 Laps
Race 1 - 18 Laps
Race 2 - 18 Laps
Race 3 - 18 Laps

Start Time 20:00 UK Time / 15:00 EST / 12:00 PST
Full details of the series can be found at
www.vtcc.online



TORA Race Number

: #16






Number of posts

: 620


Location

: East Midlands Of Scotland


Registration date

: 2012-08-09


Reputation

: 68



A few shots from the Media Night, which as always was a great bit of fun before the serious business starts next week, certainly looking like a VGN Mawler and Slider S15 battle is on the cards judging by some of the close margins at the finish line.
As always, thank you to those that came along and made the effort, helps the media team out in the picture department, especially Broomzke surviving a 3am start time.



TORA Race Number

: #16






Number of posts

: 620


Location

: East Midlands Of Scotland


Registration date

: 2012-08-09


Reputation

: 68






TORA Race Number

: #16






Number of posts

: 620


Location

: East Midlands Of Scotland


Registration date

: 2012-08-09


Reputation

: 68




---
Permissions in this forum:
You
cannot
reply to topics in this forum