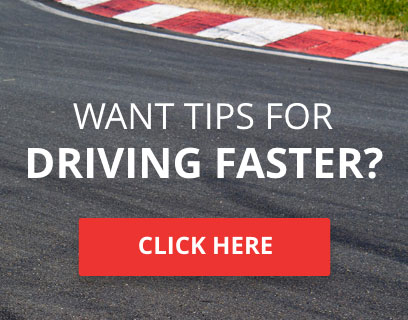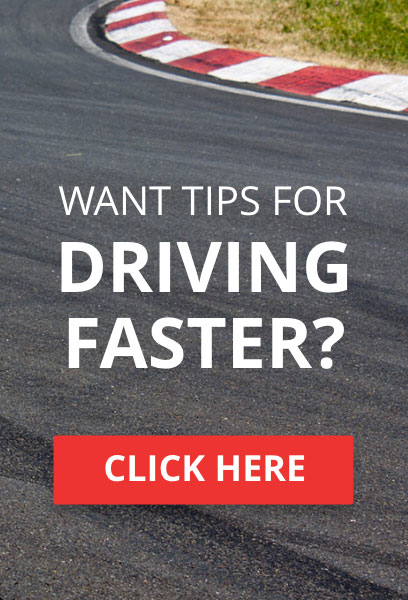 All,

For Round 4 at Indianapolis, I (along with other staff) made the decision to modify the BoP of the Mazda in hopes of correcting it for the remaining rounds, where it was set to have a significant advantage over the rest of the field. The idea for this BoP change came after Round 2 at CotA, where the Mazda was easily the class of the field, taking pole by over a second. The cars were balanced over a season, but with a build change at the last minute, and incomplete notes for the remaining schedule, it has been determined that a new, entire set of testing is needed to ensure that the Mazda is properly balanced. I will be undertaking this, along with HCR Noodle, who is currently racing the car.

That being said, we will be working over the next week to get a new set of data together, and will be posting final changes next week, along with the data used to make this decision. Any data from other current (or non-current) Mazda drivers will be taken in graciously. We are going to test the current 976 PI car with the 5% Power Handicap, as well as the car with the same build without the handicap. Based on data collected so far, I believe the car without a power handicap will be the way forward, but I want the data to confirm this before a final call is made.

A crucial part of this balancing is to be able to have the car balanced for its raw performance, not necessarily for the driver in it. This can easily skew data, which is why data from multiple people tends to illustrate a clearer pattern.

For Indy, I overshot the mark with balance. The Mazda suffered more than it should of, and I apologize to Noodle because this adversely affected his championship, as well as TLR Law and Joito04. He (Noodle) and I agreed on the build we set forth for Indy, but we did not expect its absolute pace to be affected as much as it was. We won't make that mistake again.

By no means was this move made for personal gains, and while I don't think I should need to explain why, I'll give a bit of insight. I've put in well over 100+ hours into this series over the past 6 months, and that's likely a low ball estimate. I worked extremely hard on the balance of the prototype cars this season, which have made for interesting results because of the varying strengths of each car. The results demonstrate this- Each race has been won by a different driver, each driving a different car. I'd like to think this is a result of the work of the development of these Prototype builds by all the hands involved, not just my own. Making a series to suit an individual's needs, or even my own, would completely undermine everything I've worked for in the past half a year. It is the last thing I want to do, and it's upsetting to me that I was accused of doing so. As a staff member, it's my job to be impartial to my own results for the betterment of the site as a whole, and everything I do is an attempt to hold true to that. I'm not perfect, and sometimes mistakes are made. This was one of those cases.

We've had great racing so far in both the ASCC Endurance Cup and the Sprint Series, and I would like to thank anyone who's helped along the way, whether that be hosting, doc upkeep, car development, forum maintenance, and even the small things like hosting your classes party chat- It means a lot that so many of you selflessly offer your services with barely a bat of an eye. Last, I'd like to thank all of you for participating in ASCC. This has been quite the undertaking, and though it hasn't been easy by any stretch, I'm glad that we've made it this far into the season. I'm unsure of what the future holds for ASCC, but with a debut like this, I think the future looks bright as we turn to Forza 7 at the end of the year.

Thanks for letting me put on this series for you, and thanks for giving me the opportunity to correct the mistakes I've made.

Tyler
Sole Owner the Meme Cannon™
2012 VLN- SP2, F4H Chowderheads: 2nd
2017 ASCC 24 Hours of Daytona- 1st
2017 ASCC 12 Hours of Sebring- 1st
2017 NATCC Season 7- 1st Overall, Team's Champion
2017 ASCC 10 Hours of Road Atlanta- 3rd
2017 ASCC Sprint Series- 3rd
2017 ASCC Endurance Cup- 1st
2018 American Iron US- 2nd Drivers, 2nd Privateers
2018 Hot Hatch Challenge US - 1st Drivers, 3rd Privateers



TORA Race Number

: 29






Number of posts

: 2193


Location

: Maine


Registration date

: 2011-01-22


Reputation

: 76



After a review, we have enough data to show that 0% is indeed the correct handicap for Road America, with possible lap times dipping into the 49s, which is on pr with the other cars.

As for the upcoming tracks, I believe 0% is accurate also, but further testing is needed to confirm this. But, for Road America, the Mazda will run at the PI 976 with 0% handicap.
Sole Owner the Meme Cannon™
2012 VLN- SP2, F4H Chowderheads: 2nd
2017 ASCC 24 Hours of Daytona- 1st
2017 ASCC 12 Hours of Sebring- 1st
2017 NATCC Season 7- 1st Overall, Team's Champion
2017 ASCC 10 Hours of Road Atlanta- 3rd
2017 ASCC Sprint Series- 3rd
2017 ASCC Endurance Cup- 1st
2018 American Iron US- 2nd Drivers, 2nd Privateers
2018 Hot Hatch Challenge US - 1st Drivers, 3rd Privateers



TORA Race Number

: 29






Number of posts

: 2193


Location

: Maine


Registration date

: 2011-01-22


Reputation

: 76



Testing will be done to confirm BOP for Road Atlanta, but preliminary data shows that 5% on the 976 build best balances the car.
Sole Owner the Meme Cannon™
2012 VLN- SP2, F4H Chowderheads: 2nd
2017 ASCC 24 Hours of Daytona- 1st
2017 ASCC 12 Hours of Sebring- 1st
2017 NATCC Season 7- 1st Overall, Team's Champion
2017 ASCC 10 Hours of Road Atlanta- 3rd
2017 ASCC Sprint Series- 3rd
2017 ASCC Endurance Cup- 1st
2018 American Iron US- 2nd Drivers, 2nd Privateers
2018 Hot Hatch Challenge US - 1st Drivers, 3rd Privateers



TORA Race Number

: 29






Number of posts

: 2193


Location

: Maine


Registration date

: 2011-01-22


Reputation

: 76




---
Permissions in this forum:
You
can
reply to topics in this forum