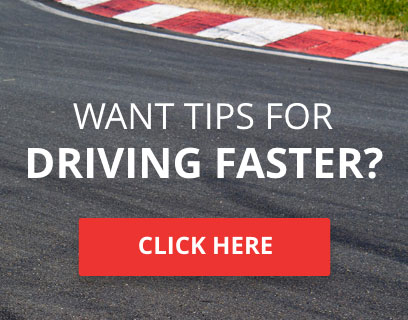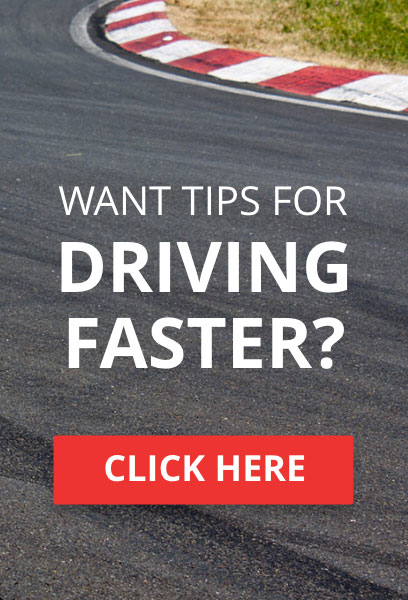 We are beginning to switch over to our Continental Tire test racing and need as many drivers as we can get. This Saturday and every Saturday for the next few weeks will feature 2 cars for 2 races. The cars have already been phase 1 tested for equality and are ready for phase 2 test racing. Everyone will race both cars, and then we will take a look at combined average lap times to see if one car or the other needs more performance generally. At the same time, it will give everyone a very clear answer as to which cars they might prefer well before race 1 of the inaugural season start.
There will be 2 races of 10laps each and 2 cars to race @ Daytona. You will have to race both cars each Saturday @ 7pm EST.
2004 Porsche 911 GT3 vs 2016 Ford Shelby GT350R
Builds are specific to your IFCA rating if you have one, in terms of tire compound and width. Doing so gives the slower guys more of a chance to compete with the faster guys without giving too much of an advantage to the slower driver. Our experience has been that the fast guys still win about 90% of the time but by smaller margins than usual. By using this method of BoP we've learned that the cars must remain very equal and of the same class, or braking distance become too dissimilar and can cause problems.
Please PM me if you have an interest in helping out. Thanks.
builds here:
http://ifca.highforum.net/t6538-ifca-co
... est-racing



TORA Race Number

: 126






Number of posts

: 193


Location

: Minnesota


Registration date

: 2010-02-02


Reputation

: 9



First test race recap: Early on, the consensus was that the 2004 Porsche 911 GT3 was the superior performance car. It felt faster and was, in fact, it went faster with a higher top end reaching speeds of 182mph to the Mustangs 177mph. So almost everyone decided to qualify with the 911. That is, everyone except the eventual winner and multi-time champion GTDon. Oh, and Midnight Rider too! The result? GTDon took the pole position with a 1:46.689, a personal best! The low-end grunt of the GT350R's V8 and mid-range power enabled the Mustang to pull the little Porsche out of the corners and gave it great momentum down the straights. The 911 though speedier with better aerodynamics needed the entire banking of Daytona to catch up!
Truth is both cars are neck and neck at Daytona. This could change at a track known for handling, however, everyone felt that the comparison was good and fair and that these two cars should remain as they are for now. And their laps time show it. Fastest clean lap for the GT350R was GTDon with a 1:48.710, and the fastest clean lap for the 911 was 1:49.365 by PedanticSquirel in qualifying. GTDon ran a draft assisted 1:48.017 dirty in the 911.
In the end if you average all of the best laps dirty or not from the top 5 drivers in the field the Mustang GT350R ran an average lap of 1:50.166 to the 911's 1:50.220, This is only a 0.054sec difference! That's very close. We'd have to say the Mustang was somehow slightly more consistent to drive even though it really didn't feel like it.
The Mustang managed to win both races with two different drivers, but only because GTDon blew a corner in race 2 while leading in the 911. Rae 2 was a photo finish with GTDon catching back up and reeling in PedanticSquirel to within 0.112sec at the finish line. Still, GTDon took the overall victory by a safe 4.521sec. NellyDRacer, last weeks champion took a distant 3rd place overall.
The racing itself was extremely close, fun, and funny with tactics that are not normally seen in a more official race, (read PedanticSquirel) but no harm no foul. lol
Our official event starts Saturday, Sept 8th @ Daytona, until then we will continue to pick 2 cars to test race each Saturday. The schedule for the season will mirror the real Continental Tire series with 11 races at roughly the same tracks.
more here:
http://ifca.highforum.net/t6538-ifca-continental-tire-test-racing



TORA Race Number

: 126






Number of posts

: 193


Location

: Minnesota


Registration date

: 2010-02-02


Reputation

: 9



http://ifca.highforum.net/t6535-ifca-co
... ies#135297
Please post your Team Name, car preference, and teammates here. The season begins Saturday, Sept 8th 7:30 EST @ Daytona 24hrs. All races will be 2hrs in duration.
Team Name:
Car:
Driver 1:
Driver 2:
Livery requirements:
number plates with any number
identical team liveries
1. Daytona
2. Sebring
3. Homestead Road Circuit
4. Watkins Glen International
5. Indy GP
6. Lime Rock
7. Road America
8. VIR Full
9. Laguna Seca
10. Road Atlanta
11. Sonoma NASCAR
GS Class
2017 Chevrolet Camaro ZL1
2016 Chevrolet Camaro SS
2012 Chevrolet Camaro ZL1
2016 Ford Shelby GT350R
2015 Ford Mustang GT
2015 Dodge Challenger SRT Hellcat
2012 Dodge Challenger SRT8 392
2019 Porsche 911 GT3 RS
2016 Porsche 911 GT3 RS
2016 Porsche Cayman GT4
2004 Porsche 911 GT3
2016 Aston Martin Vantage GT12
2013 Aston Martin V12 Vantage S
2008 Aston Martin DBS
2015 McLaren 650S
2015 McLaren 570S
2017 Mercedes AMG GTR
2015 Mercedes GTS FF
2015 Mercedes AMG GT S
2011 Mercedes SLS AMG
2014 BMW M4
2008 BMW M3
2013 Audi R8
2009 Pontiac G8
2010 Nissan 370Z



TORA Race Number

: 126






Number of posts

: 193


Location

: Minnesota


Registration date

: 2010-02-02


Reputation

: 9




---
Permissions in this forum:
You
cannot
reply to topics in this forum