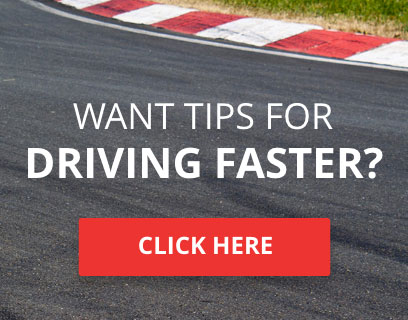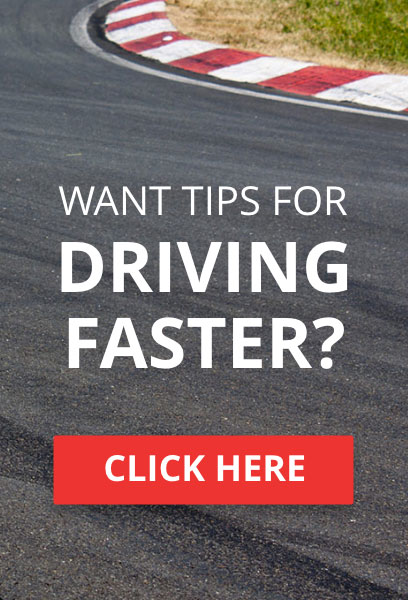 We are beginning to switch over to our Continental Tire test racing and need as many drivers as we can get. This Saturday and every Saturday for the next few weeks will feature 2 cars for 2 races. The cars have already been phase 1 tested for equality and are ready for phase 2 test racing. Everyone will race both cars, and then we will take a look at combined average lap times to see if one car or the other needs more performance generally. At the same time, it will give everyone a very clear answer as to which cars they might prefer well before race 1 of the inaugural season start.
There will be 2 races of 10laps each and 2 cars to race @ Daytona. You will have to race both cars each Saturday @ 7pm EST.
2004 Porsche 911 GT3 vs 2016 Ford Shelby GT350R
Builds are specific to your IFCA rating if you have one, in terms of tire compound and width. Doing so gives the slower guys more of a chance to compete with the faster guys without giving too much of an advantage to the slower driver. Our experience has been that the fast guys still win about 90% of the time but by smaller margins than usual. By using this method of BoP we've learned that the cars must remain very equal and of the same class, or braking distance become too dissimilar and can cause problems.
Please PM me if you have an interest in helping out. Thanks.
builds here:
http://ifca.highforum.net/t6538-ifca-co
... est-racing



TORA Race Number

: 126






Number of posts

: 219


Location

: Minnesota


Registration date

: 2010-02-02


Reputation

: 10



First test race recap: Early on, the consensus was that the 2004 Porsche 911 GT3 was the superior performance car. It felt faster and was, in fact, it went faster with a higher top end reaching speeds of 182mph to the Mustangs 177mph. So almost everyone decided to qualify with the 911. That is, everyone except the eventual winner and multi-time champion GTDon. Oh, and Midnight Rider too! The result? GTDon took the pole position with a 1:46.689, a personal best! The low-end grunt of the GT350R's V8 and mid-range power enabled the Mustang to pull the little Porsche out of the corners and gave it great momentum down the straights. The 911 though speedier with better aerodynamics needed the entire banking of Daytona to catch up!
Truth is both cars are neck and neck at Daytona. This could change at a track known for handling, however, everyone felt that the comparison was good and fair and that these two cars should remain as they are for now. And their laps time show it. Fastest clean lap for the GT350R was GTDon with a 1:48.710, and the fastest clean lap for the 911 was 1:49.365 by PedanticSquirel in qualifying. GTDon ran a draft assisted 1:48.017 dirty in the 911.
In the end if you average all of the best laps dirty or not from the top 5 drivers in the field the Mustang GT350R ran an average lap of 1:50.166 to the 911's 1:50.220, This is only a 0.054sec difference! That's very close. We'd have to say the Mustang was somehow slightly more consistent to drive even though it really didn't feel like it.
The Mustang managed to win both races with two different drivers, but only because GTDon blew a corner in race 2 while leading in the 911. Rae 2 was a photo finish with GTDon catching back up and reeling in PedanticSquirel to within 0.112sec at the finish line. Still, GTDon took the overall victory by a safe 4.521sec. NellyDRacer, last weeks champion took a distant 3rd place overall.
The racing itself was extremely close, fun, and funny with tactics that are not normally seen in a more official race, (read PedanticSquirel) but no harm no foul. lol
Our official event starts Saturday, Sept 8th @ Daytona, until then we will continue to pick 2 cars to test race each Saturday. The schedule for the season will mirror the real Continental Tire series with 11 races at roughly the same tracks.
more here:
http://ifca.highforum.net/t6538-ifca-continental-tire-test-racing



TORA Race Number

: 126






Number of posts

: 219


Location

: Minnesota


Registration date

: 2010-02-02


Reputation

: 10



http://ifca.highforum.net/t6535-ifca-co
... ies#135297
Please post your Team Name, car preference, and teammates here. The season begins Saturday, Sept 8th 7:30 EST @ Daytona 24hrs. All races will be 2hrs in duration.
Team Name:
Car:
Driver 1:
Driver 2:
Livery requirements:
number plates with any number
identical team liveries
1. Daytona
2. Sebring
3. Homestead Road Circuit
4. Watkins Glen International
5. Indy GP
6. Lime Rock
7. Road America
8. VIR Full
9. Laguna Seca
10. Road Atlanta
11. Sonoma NASCAR
GS Class
2017 Chevrolet Camaro ZL1
2016 Chevrolet Camaro SS
2012 Chevrolet Camaro ZL1
2016 Ford Shelby GT350R
2015 Ford Mustang GT
2015 Dodge Challenger SRT Hellcat
2012 Dodge Challenger SRT8 392
2019 Porsche 911 GT3 RS
2016 Porsche 911 GT3 RS
2016 Porsche Cayman GT4
2004 Porsche 911 GT3
2016 Aston Martin Vantage GT12
2013 Aston Martin V12 Vantage S
2008 Aston Martin DBS
2015 McLaren 650S
2015 McLaren 570S
2017 Mercedes AMG GTR
2015 Mercedes GTS FF
2015 Mercedes AMG GT S
2011 Mercedes SLS AMG
2014 BMW M4
2008 BMW M3
2013 Audi R8
2009 Pontiac G8
2010 Nissan 370Z



TORA Race Number

: 126






Number of posts

: 219


Location

: Minnesota


Registration date

: 2010-02-02


Reputation

: 10



Okay boys, that was indeed interesting and predictable for a first time out. As with any new format the first race is always a "cluster" but given the somewhat complicated nature of this unique format, everyone did very well to grasp it.

Once we got past Morbids whining, complaints, and criticisms, things went very well. lol (JK Morbid, I think your points were/are valid and to be considered seriously). Allow me to upon advice from Morbid, Nelly, and others, to address the modifications to the format for the regular season as we get closer to Sept 8th a little later. But first, let me review what has happened. Great turn out everyone! This is what you need to make this a viable series. We had 13 drivers resulting in 6 random teams plus a single. Singles don't really work correctly for this so it is important to get a partner.

It was helpful for Morbid to suggest we not go full format mode with everyone in separate parties just yet since there would be a lot of questions on what to do and how to proceed during the test race. This allowed everyone to start to understand the routine of the relay format and double check that they were doing it right during the race. Next week we should all have enough experience to go mic-less as intended for the regular season.

This was also a good experiment for seeing what happens when you randomly pair up drivers of different skill levels, because it shows that done in this less than optimum way everyone still has fun and retains competitive chances nonetheless. My honest money was on perhaps the only intended team of this test race of PedanticSquirel and Nelly. Squirrel is a legitimate 2000 level driver who is just under the limit at 1998.721 as luck would have it, thus allowing him the better BoP tires. Nelly is a solid 1900 level driver at 1936.704. That's a combined average of 1967.713. But it turns out that FRB Incognito with his 1941.930 rating paired with me at 2005.124, was an even stronger duo with a combined average rating of 1973.527. This also suggests that the BoP tire model works very well since I was forced to run on the narrow tires and was still just as competitive as I needed to be.

Essentially, we were the stronger team but running on weaker tires. The result was that we lead most of the race and won, but were not the absolute fastest during the race. And this is what you want to see for strong parity. You want the averages to prevail over the exceptions generally. That way a slower team can have a real chance to win. I know of no other league series where this is a real intended possibility. Any other series you are what you are. If you are fast you will be in lobby 1, and if you are slow, you will be at the back in lobby 2,3,4 or whatever with zero chances to win against the best drivers.

But not here at the IFCA Continental Tire Endurance series! Here you share the driving duties, and if you are velocity challenged, you get aid in the form of tire upgrades matched to your skill level. It won't be enough to make you a 2100+ driver or enough to guarantee you the win, but it will be slightly better and give you a greater chance for victory than at any other series out there.

Slower drivers will not have to wonder if their car isn't up to the level of the fast guys for example. Always a nagging annoyance in other series, i.e., "do I have the best build and tune for this thing?" Here, you can know for a fact that you not only have a car of equality to the faster drivers, but that your car is, in fact, superior by the numbers. How cool is that for all the underdogs out there?

So, here are the numbers of last nights test race:

Pole position went to GTDon even though he was the lone 2000 level driver on the worst tire set, with a 1:49.363 in the S745 Camaro. Second was Morbid in the S753 Camaro, 1900 level tire set with a 1:49.421.

Everyone picked the Camaro over the Mustang, and everyone except GTDon was in BoP 1900 level tires. A bit unusual since we always have some 1800 level drivers on slicks. So, either people are getting better, or they are slightly overrated at the moment.

Fastest lap went to PendanticSquirel with a 1:49.102, second fastest was GTDon with a 1:49.449, and third fastest was TheyCallMeBubz with a 1:49.620.

Finishing order and points:
1st GTDon2/FRB Incognito
average rating 1973.527
35+1 for pole = 36pts

2nd lx Morbid xl/Midnite Rider
average rating 1965.651
32pts

3rd Lanrell21/Poennaninova
average rating 1932.808
30pts

4th was a tie (ties broken by ratings calculation average)
SirKane2/LongColePole
average rating 1917.199
28pts

5thEZT Neo/ EZT TomCat7
average rating 1911.671
26pts

6th PendanticSquirel/Nelly D Racer (premature pit)
average rating 1967.713
25+1 for fastest lap = 26pts

7th TheyCallMeBubz (single)
estimated rating 1980.999
24pts

Due to the test nature of this race we will not be rating it. Concerning ratings in this format, it is recommended that you team up with a driver equal to your own skill level so that a slower driver doesn't drag a faster driver down, or faster driver pull someone up, especially with the tire BoP in place. The last thing a slower driver wants or needs is to be on skinny tires. Better is to seek out another driver like yourself so you can practice together on the same tires and challenge each other equally. Much more fun that way. And remember, at the end of the race as both drivers do the very last stint together, you are racing for your individual ratings at that point. So while you want to finish 1 and 2, you also want to be ahead of your teammate one assumes. lol

Now, onto the recommended changes for next week:

Everyone mentioned that they would like more leeway in pit lap choice and thus strategy. We can do this just as we have in the past. It works like this. You and your teammate can decide which lap you pit on for each stint, BUT, you both must pit on that same lap number for it to work out. The only mandatory pit number is lap 15. So for example, instead of pitting at regular 5lap intervals as we did in this race, you could decide to pit on lap 6 on the first stint, lap 11 on the second stint, and lap 15 on the third stint. Whatever number you choose, is the same lap number your teammate must pit on as well. Another team could choose to pit on lap 4, 9, and 15. In this way it becomes impossible to tell exactly who is in the lead until towards the end of the race and the final run to the checker. Makes it much more fun and exciting this way as each team tries to strategically guess when to pit and when their rivals are going to pit.

Instead of making this a 2hr+ endurance race we are going to keep it closer to a 1hr+ endurance race of just 37laps total. So, in reality, that's 15laps x 2 drivers = 30laps + 7laps to finish line. That's a total lap count for the race of 37laps. Approximately 1hr and 10min. Our first race was 1hr and 4min.

Just to recap, you will do 3 stints and your teammate will do 3 stints until you both get to the end of lap 15, then you will both exit the pits and race the final 7laps together.

We will allow teams to pick which driver will lead off even if that driver wasn't the qualifier. Whichever driver leads at the start of the race will be the last driver to leave the pits to finish the race is why. So, teams may want their fastest driver to qualify, and be the secondary driver and not the lead driver. That way the faster driver will have the lead coming out of the pits for the last 7laps. Again there is a strategy to this. Do you want your fast driver to build a lead from the start, or be there at the end to run the slower leaders down?

Good hunting out there!

P.S., I will post the builds for the next 2 cars for next weeks revised test race soon so be checking in today.



TORA Race Number

: 126






Number of posts

: 219


Location

: Minnesota


Registration date

: 2010-02-02


Reputation

: 10



We have a lot of singles looking for teammates, if you are one of those who would like to run in this but need a teammate, I can hook you up. Just let me know. Start of the season is 2 weeks out on Saturday, Sept 8th 7:30 EST.



TORA Race Number

: 126






Number of posts

: 219


Location

: Minnesota


Registration date

: 2010-02-02


Reputation

: 10



Hey guys, I think we are getting the format down now after 2 test races. There is only 1 more test race left before the regular season begins on Sept 8th.
For this final test race next week, we should be able to go mic-less now that most everyone understands what to do. You and your teammate will go to your own private party after qualifying and the grid is set. And as I said in the lobby today, you will be allowed to use any of the 25 cars for this last test race. I plan on having all the builds posted on the master build sheet by Sunday night.
http://ifca.highforum.net/t6541-contine
... car-builds
Very good clean racing today btw. As you all could see it isn't hard to screw up and do something that will cost you a lot of time. Whether it is an inattentive driver exchange, or forgetting what lap to pit on, bad things can and do happen. The key is to have good communications with your teammate and help remind each other what is going on all the time. Teams that are good at this have the fewest mistakes and usually the best finishes over faster teams who do not stay aware the whole race.
Of course the more teams we have the more fun this format becomes. It is incumbent on all of us to gather up as many drivers as we can and get them to experience this rare format of true team racing, where you are only as fast as your slowest driver. So please, talk to your friends, even people you haven't talked to for a while and get them to practice with you. Then get them to join the series. There is enough room for 12 teams in a lobby!
ratings from the race to follow...
OKay here are the results:
Pole went to GTDon in his Hellcat with a 1:48.520 in a 2000 level build. 2nd went to Sirkane also in a Hellcat but in a 1900 level build with a 1:50.285. And 3rd on the grid went to TheyCallMeBubz in a 1900 level McLaren with a 1:50.387.
The interesting comparison is between all the pole times and fastest laps of the different cars used thus far, which indicate strong parity:
Dodge Hellcat 1:48.520 (GTDon 2000 level) 1:48.563
Mustang GT350 1:48.689 (GTDon 1900 level) 1:48.017 (draft assisted)
Merc AMG GTR 1:49.517 (GTDon 1900 level) 1:49.517
2012 Camaro 1:49.363 (GTDon 2000 level) 1:49.102
What's interesting is that the majority of drivers regardless of what tire level BoP they use can not break the 1:50.000 barrier. Which means that the testing has succeeded for these cars because they were all tested to run into the 1:49s. This means that your average driver is not yet able to fully optimize the available performance these cars offer. Or put in another way, the cars are somewhat better than the drivers driving them. And this is a good thing. You want a car that has greater potential so you can know that if you practice harder you can go faster.
Finishing order and points:
1st GTDon2/FRB Incognito
average rating 1973.527
35+1 for pole +1 for fastest lap = 37pts
2nd SPEEDYJAB09/TheyCallMeBubz
average rating 1931.193
32pts
3rd Midnite Rider/Sirkane
average rating 1932.101
30pts
Race Results
Prerace Expected Actual Performed Postrace Gained/
Plc Racer Rating Finish Finish Like Rating Lost
1 GTDon2 2005.124 1 1 2005 2005.124 0
2 FRB Incognito 1941.93 2 2 1942 1943.089 1
3 TheyCallMeBubz 1930.712 6 3 1938 1931.234 1
4 SPEEDYJAB09 1930.999 5 4 1933 1931.151 0
5 Midnite Rider 1933.342 3 5 1932 1932.519 -1
6 SirKane2 1932.694 4 6 1931 1931.683 -1
7 LongPoleCole 1901.703 7 7 1902 1901.703 0
8 EZT TomCat7 1901.641 8 8 1902 1901.641 0



TORA Race Number

: 126






Number of posts

: 219


Location

: Minnesota


Registration date

: 2010-02-02


Reputation

: 10



With last weeks final test race completed and all the little bugs worked out thanks to advice from Morbid, Nelly, and PSquirel we are ready to race this Saturday at 7:30 EST. So if you think you might like to have a go at this true team series where you share the driving during the race, now would be a good time to sign up, pick a car, and name your team.
car builds:
http://ifca.highforum.net/t6541-contine
... car-builds
sign-ups:
http://ifca.highforum.net/t6539-contine
... ce-sign-up



TORA Race Number

: 126






Number of posts

: 219


Location

: Minnesota


Registration date

: 2010-02-02


Reputation

: 10





Similar topics
---
Permissions in this forum:
You
cannot
reply to topics in this forum