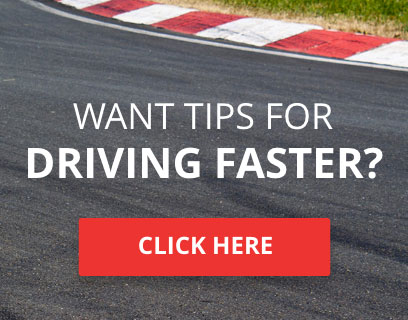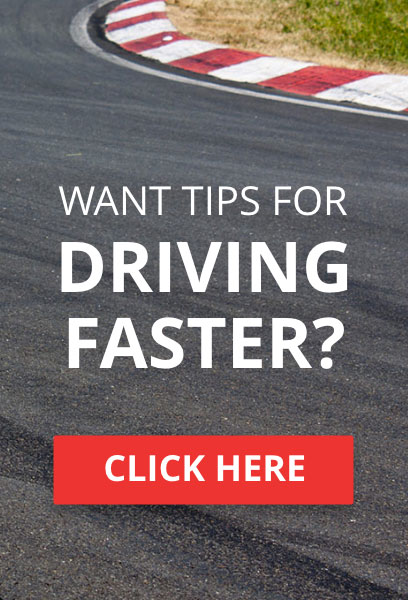 Opening round report:
If you missed the opening round I feel sad for you because it was really one of the best openers in a long time. We ended up with 8 teams and 8 different cars! And, the fastest team of drivers did not win. Nope, not even the second fastest team either. It would be the third fastest team in a 2014 BMW M4 taking the checker.
Team "MOPAR OR NOCAR" took the pole position as expected in their lap record holding Hellcat (1:47.725) with a solid 1:48.404 and winning the bonus point. The second fastest car on the track was Volcano's Aston Martin Vantage but was dirty with a 1:48.880, allowing team TSM in their BMW M4 to slide into second position on the grid with TheyCallMeBubz time of 1:49.841.
GTDon was able to gap SPEEDYJAB's BMW M4 early in the opening laps, but TheyCallMeBubz stayed in touch with the Hellcat of GTDon's teammate Incognito. In fact the BMW team seemed to have a better pit crew and made up huge ground each stop! Sadly ViperGhost lagged out for Volcano ending their effort. Starting the last 7 lap leg of the race team TSM was right there with team MOPAR OR NOCAR, and eventually took the lead finishing 1st and 3rd. But they had some help as GTDon was closing the gap in 4th and then 3rd, he nearly ran over blkghost187's Porsche 911 (backmarker) going into the bus stop on the last lap and crashed into the barrier! He still salvaged 4th place but as a result, lost the season points lead even though he won the fastest lap bonus point with a 1:47.958, the only driver to reach into the 1:47s.
In the end TSM's TheyCallMeBubz would wrestle 1st place from FRB Incognito's Hellcat and claim the overall win in the opener at Daytona, on the last lap. Third place would go to team "No Speak English" of Lanrell21 and Poennaninova in their Mercedes SLS, well done to them!
Great racing out there everyone, and let's see if we can get just a couple more teams to join us.
Next week Sebring
P.S. A cool feature to this format is the allowance of unlimited substitute drivers. This means that you can just manage a team and replenish your driver roster each round and be a race team manager in effect. As for having no mics, it went perfectly well without issues even with the rolling start procedure. Made it much more like a real race. Come to think of it, a cool aspect to this format as a result of no mics, is the bench racing stories after the race was over, and what people were thinking during the race. Everyone wanted to express what was happening from their point of view after the race was over when they could talk about it. This enthusiasm for the post-race review was infectious and not really seen in other formats to this degree.
Season Points:
http://ifca.highforum.net/t6543-contine
... son-points



TORA Race Number

: 126






Number of posts

: 219


Location

: Minnesota


Registration date

: 2010-02-02


Reputation

: 10



Indy GP recap:
Fairly uneventful even with the musical chairs of substitutions. Volcano returned this week only without his teammate and paired up with Team TSM of Bubz and SPEEDYJAB because SPEEDY was gone. Nova was missing Lanrell, again, and could find no replacement at the last minute.
Team MOPAR OR NOCAR stretched their lead by gaining the pole position with a 1:27.512, winning the race, and securing the fastest lap bonus with a 1:27.601. This also lengthened their lead in the manufacturer's points too. However, their challenge in their Challenger will be how well they can do in the second half of the season when almost all the remaining tracks are not Hellcat friendly.
Team TSM's BMW tried to keep the leaders honest and finished 2nd and 4th to the winners 1st and 3rd places. Team Alpha and Omega Racing captured 3rd overall with a 5th and 6th place finish allowing them to move up into 6th position for the season in part because Team LOL Racing failed to correctly exchange drivers by missing their pit window forcing them to finish in last.
The driving was very clean and without contact this week, but a warning is being issued to Volcano for cutting the track limits resulting in no clean laps the entire race.
The next race is Lime Rock, is the halfway point of the season, and a half point bonus is available to the fastest test lap prior to the race. The lap will only count if it is posted by Friday night, and the car is used in the race. Good luck!
http://ifca.highforum.net/t6535p125-ifc
... ies#135538



TORA Race Number

: 126






Number of posts

: 219


Location

: Minnesota


Registration date

: 2010-02-02


Reputation

: 10




---
Permissions in this forum:
You
cannot
reply to topics in this forum