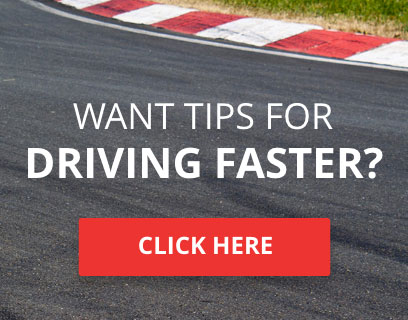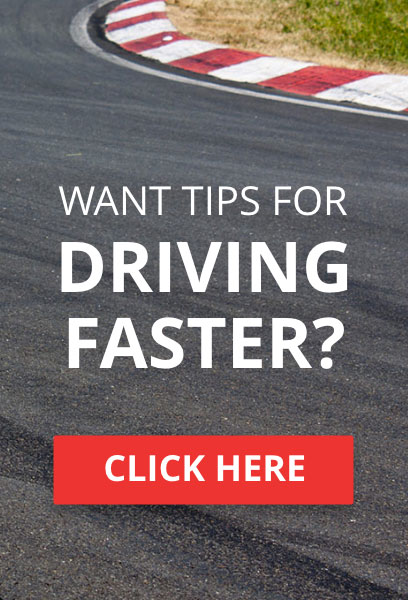 Hello boys! With the increased popularity and interest in team relay racing we are happy to announce IFCA Relay Challenge Season 3 Trans-Am, to begin April 13th.
As you know this format is a true team series that requires a partner to compete in. It's you and your teammate against the world! Well, sort of, but you get the idea. Bottom line is that it is really fun to be part of an actual racing team rather than just in name or points only. This is the only format where you get to cooperatively race as a synergistic team in real time helping each other get to the finish line.
Here's how it works: You and your teammate take turns (stints) in relay fashion. At the start one driver will be the lead-off driver for the first stint, while the other driver drives to the pit to park at pit exit and wait for his turn. Both of you will do 2 pit stops, and then a final mandatory pit at the end of the 21st lap. Once you both have completed your 21st lap, you both leave the pits together for the first time to finish the remaining 8 laps together in tandem.
Both drivers are required to pit on the same lap number for each pit stop. The first 2 pits can be whatever your team decides. It can be on lap 7 and 14, or 5 and 13, or even 2 and 10, Whatever number your partner pits on has to be the same as you. The "goal" is to get to the lap 21 mandatory pit as fast as possible so you both can finish the last 8 laps together and ahead of your rivals. Everyone is required to pit at the end of lap 21. The exchange of drivers happens when one driver exits the pits and goes through the waiting ghosted driver, Once contact is made the waiting driver can leave to start his stint.
With everyone having different pit strategies it becomes difficult and fun to tell who is actually in the lead until teams start coming in on their mandatory 21st lap pit and you see 2 cars leaving the pits at the same time for the first time. And this is when the racing intensity actually begins, in the last 8 laps, as faster drivers from slower teams start to gain on slower drivers from faster teams!
In the end, the team with the best combined average finishing position wins! If there is a tie, the team with the highest pre-race average IFCA computer rating wins! But it's not just about the wins and losses, we also offer a series of performance bonus points for fastest clean race lap, track lap record, pole position, and half point bonuses for having posted a top 3 lap time for the T/A class during the week. That way there are incentives to push hard all week no matter your skill level or season points.
Speaking of skill level, the IFCA Relay Challenge is really all about the underdog and giving your average grassroots sim-racer a real chance to compete with the fast guys. We do this by allowing the slower drivers below the IFCA rating of 1950.000 to use the "Factory Build" version of the T/A cars on offer. The Factory Builds have slightly better hp/tq and suspension and wheels, making them slightly lighter, quicker, and better handling than the lesser Privateer builds the fast guys must use. It still might not be enough to beat a fast guy but at least you'll know your car is not the problem. The fast guys can still get in and out of corners better, so what this does is bring everyone a little closer together regardless of skill difference.
Other key features that help to create greater parity within the series is the fact that the series is limited to a 12 team field where only the fastest 12 teams start the season. The caveat here is that to qualify in, you are allowed to use any of the 3 cars offered though they may not be the car you start the season with. You and your teammate's time is added together and divided by 2 to get your average qualifying time as a team. We also encourage substitute drivers and "ringers." These are drivers who may not be able to commit to a whole season but would like to race and help out a team.
When the season starts you can choose to use a different car for the first half of the season then the car you qualified in is the point. At the halfway mark of the season, you are then allowed to change out your car if you don't like the performance of the car you started with. With all these measures in place, we think the slower teams have the optimum chance to compete for a podium. In a more traditional single driver series where you are heads-up racing faster drivers and stuck in a car you picked, the slower driver has practically no chance at a podium and is relegated to backmarker status for the entire season, season after season. We want to change this by giving the slower driver more than a fair chance to compete, while at the same time adding some pressure to the fast guys.
You will be allowed 3 weekly chances to qualify before race day. Saturday April 13th 6:00 EST Daytona 24hr is the first race and the qualifying track. You will get 4laps to qualify (3 full laps). On race day, there will also be a grid qualifier of 4 laps.
After each race is complete, new ratings will be calculated so that drivers can get ready to use the correct corresponding car build for the next race, Some weeks you could be in a Privateer build, and some weeks in a Factory build depending on how well you do. The better your results, the higher your rating, the more likely you will be in the lesser Privateer build. This is important for those who hover right in the middle around 1950.000.
Official qualifying will begin Saturday, March 23rd thru Saturday, April 6th. Your team will get 3 attempts to set your best average time @ Daytona 24hr. Again, only the top 12 fastest teams will make it into the show. This is an abbreviated season of just 6 races too. Race Directors to get with for qualifying are FRB Incognito, GTDon2, SPEEDYJAB09, and RIOT ChevyPower.
Tracks
1. Daytona 4/13 Saturday 6:00 EST
2. Homestead Road Circuit 4/20 Saturday 6:00 EST
3. Watkins Glen International 4/27 Saturday 6:00 EST
4. Lime Rock 5/4 Saturday 6:00 EST
5. Road America 5/11 Saturday 6:00 EST
6. Laguna Seca 5/18 Saturday 6:00 EST
We prefer nostalgia liveries. You can use any car number, but we prefer you use the IFCA number plate that will be available courtesy of SPEEDYJAB09. As a team, you and your teammate need to be in the same basic livery.
All the builds have been shared as either 1950.000 or 1949.999 in file name, via GTDon2. Builds are also published on the IFCA.
For further information on the 3 cars, Camaro, Cuda, Mustang, go here:
http://ifca.highforum.net/t6562-season-
... car-builds



TORA Race Number

: 126






Number of posts

: 219


Location

: Minnesota


Registration date

: 2010-02-02


Reputation

: 10



If you are seeking a partner for next seasons T/A Relay Challenge and you want a driver who is eligible to drive the more powerful and better handling Factory build because his IFCA rating is below 1950.000, then here is a list of the 64 most active drivers under 1950.000. Just send them a message and see if they are available to race on Saturday's. Having a lower rated driver driving the better Factory built car could prove to be the winning ticket. Even more so if he is underrated for various reasons, i.e. lag outs, only a few rated races to his credit, etc.

LMP Bubz 1946.847
FRB RedRum 1946.042
NellyDRacer 1945.513
CrisCrossAplsos 1944.668
Poennaninova 1943.221
SPEEDYJAB09 1943.127
Ridin Sideways 1941.238
SWE Elevated 1940.836
FRB Yearwood 1939.997
SaNdMoUsE 88 1939.809
NFR Troybilt65 1934.415
HCCR COLONEL 1930.532
FRB JcCarr 1930.396
FRB NWThumbs 1930.310
ShortTrackFox93 1929.133
DOCTOR L0L 1928.216
EZT MAKO 6669 1927.668
FAA Orion 1927.648
Lanrell21 1927.070
Animemetalhead 1925.987
Thunders29 1925.813
Lucianslegacy 1925.392
FAA LuGnUtZ86 1924.849
ENS Typick 1923.327
HCCR RedDragon 1921.986
x Cloud kicker 1921.807
Windcharger8199 1921.645
SirKane2 1921.628
grumps55 1920.727
HCCR Fatal 1919.44
Midnite Rider 1919.130
EZT TomCat7 1918.483
CBR Pacman66 1917.994
COLEjustCOLE 1917.314
HCCR Big Dawg 1916.448
VdubzkiKazz 1914.586
BeastlyNeerIII 1913.536
SimR Boo3853 1912.58
Gashi 1912.488
EZT Neo 45 1910.546
ROGBOW 1907.787
Losamusll 1907.064
CBR SSlade em 1906.366
CBR MeatHead 1904.419
chunkymonkey074 1900.611
FRB Curve 1898.999
HCCR LT DHAN 1895.511
Chief Tokembowl 1894.727
HCCR CReech172 1893.355
PROD NTTKR 1891.941
Gosox2000 1891.358
Ax4x Broomzke 1891.139
HCCR RABIDUS 1886.585
NFR VicVega 1881.498
LSEM Kamikaze 1880.797
Mad Kiwi 22 1875.152
ctdc67 1864.860
CBR GnS Racing 1846.393
DanielKeith 1844.999
LR45VORTEC 1839.775
l HUSTLIN l 1835.500
xGATOR383x 1828.276
HCCR Samurai 1820.209
SmilingAsh35356 1818.213




TORA Race Number

: 126






Number of posts

: 219


Location

: Minnesota


Registration date

: 2010-02-02


Reputation

: 10



For those of you who have visited the IFCA
http://ifca.forumotion.com/forum
and monitored our progress for the 2019 Trans-Am Relay Challenge April 13th, some very cool things have emerged. The car list is set at 9 original T/A cars from back in the day. In the future, (season 4) we will be adding the Euro cars that did compete in Trans-Am too.
Our T/A cars were built more by feel and performance than hard numbers because we wanted to get away from the modern car feel with perfectly controlled suspension and chassis. We wanted to give the cars good tires, but not too good, and we wanted to allow drivers to tune the basics like brakes, anti-roll bars, diffs, and final drives. Doing so produced cars that literally lean towards the way real Trans-Am cars behave.
If you watch the HTA video of the actual T/A cars you'll see that the cars do roll around a bit, nose-dive under braking, and are at the limit of traction. And they are very fast relative to their automotive technology too. Just enough speed to possibly overwhelm the rest of the car if you don't play careful. But like all videos you seldom get the true measure of motion as you would if you were in the car. Same in Forza replays for that matter. Watching a replay from outside is far different and calmer looking then when driving from the inside.
Most of the T/A series I've raced in were fun but the cars were always a little too good, a little too much like modern sports cars. We get very spoiled driving cars that have all the goodies and do everything with great control, and forget that it wasn't always like this. Tires didn't grip, brakes faded, chassis's flexed, hp/tq was big, cars were heavy, and steering feel was less than precise back in the day. We think we have captured some of this old school feel in our 9 T/A cars. They hover around 450hp and 3200lbs, and can run into the 160s at Daytona. And when you brake from triple-digit speeds they can be a handful to slow down as the nose dives, chassis twists and the tires squirm under the pressure. The tires are race compound tires but not very wide which is probably the key for getting the correct feel and grip to start with. Under hard acceleration, you can break the tires loose even in 3rd gear if you aren't careful. All put together what you get are cars that don't drive themselves as modern cars do. There's a lot of playing with the throttle mid-corner and counter steering and patience. That's right, it takes patience to drive these cars well. You have to set up for turns, you have to ease-on the throttle, and you have to brake at the limit. These are drivers cars and really allow a driver to display their skill at driving.
This is all fine and good, but it spells certain defeat and permanent backmarker status for the less skilled driver. There is a huge gap between Forza drivers in any series. You have the fast guys, and you have the slow, and not much in between. Put everyone in cars that demand even more driving skill and the gap becomes even greater.
But have no fear you who are "velocity challenged" we have a solution! Our 9 cars have two builds. One base build for the fast guys, and a much better/faster build for the slower guys. Unlike real life, if you are slower than average (average being rated 1950.00 on the IFCA scale) you get to drive the "Factory Build." This means your car has lighter wheels, better suspension, more hp, and possibly wider tires. The "Factory" version of each T/A car is about 0.7sec per lap faster than our base "Privateer" build as a result. In testing, this means that a below average driver can run about the same times as an above average driver. So really for the first time, a slower driver can compete for poles and podiums on an equal basis with the faster guys! This increases the fun of racing because everyone on the grid will be racing closer together than they otherwise would be. It gives the lower skilled drivers real hope of winning, and it puts more pressure on the faster drivers who no longer have to face accusations of always picking the fastest car or having the best build. In fact, the faster drivers can gain the true respect of everyone by winning in what everyone knows is a slower car!
To help you and your teammate (that's right, you have to have a teammate to run a relay race), here is the list of cars with a short pros/cons description of each car.
Cars
1.1965 Mustang GT Coupe --great acceleration, poor top speed, poor handling
2.1969 Mustang Boss 302 --smooth, fast, not easy to drive, lap record holder
3.1970 Mercury Cougar --great top speed, poor acceleration,
4.1971 AMC Javelin AMX --light, agile, great brakes, easy to drive
5.1969 Firebird Trans Am --fast, average handling, good acceleration, top heavy
6.1970 Camaro Z/28 --very balanced, good top end, strange braking
7.1969 Camaro SS --big speed, strong acceleration, difficult handling at times
8.1970 Dodge Challenger 426 Hemi --big block Hemi acceleration, settled chassis, easy to drive
9.1971 Plymouth Cuda -- great all-around performer, fun to drive even at the limit
First round qualifying begins a week from this Saturday, March 16th @ Daytona 24hr. Your team will get 3 weekly attempts to lay down a good enough time to be in the limited 12 team field. The first of 6 races will be @ Daytona 24hr on Saturday April 13th 6:00 EST.
Hope to see you there!
Contact FRB Incognito, GTDon2, CRC Skitchin, SPEEDYJAB09, or RIOT ChevyPower to set up a qualification run.



TORA Race Number

: 126






Number of posts

: 219


Location

: Minnesota


Registration date

: 2010-02-02


Reputation

: 10



Just a quick update about the IFCA Trans-Am Relay Challenge qualy. You get 3 chances (1 per week) @ Daytona sports car 4laps, and it starts this Saturday. GTDon2 will be on most of the day and evening this Saturday.
You can use any car to qualify in each attempt, and it doesn't have to be the car you end up using for the 6 race season either. Some people will want a more suitable car for Daytona than the car they use as their season car.
Only 12 teams make it in (24 drivers). Anyone without an IFCA Computer Rating is automatically in the 1950 build (Privateer build), those who are rated below 1950, get to use the 1949 (Factory Build) The build sheet for all 9 cars is here:
http://ifca.forumotion.com/t6562-season-3-trans-am-car-builds
If you haven't noticed we had a slight URL change for the site, it is now
http://ifca.forumotion.com/forum
We still have a number of drivers seeking teammates at this early stage, contact GTDon2 if you need a driver.
The first race of the new season is Saturday, April 13th 6:00 EST
As always, thanks, and good luck this season!



TORA Race Number

: 126






Number of posts

: 219


Location

: Minnesota


Registration date

: 2010-02-02


Reputation

: 10






TORA Race Number

: 126






Number of posts

: 219


Location

: Minnesota


Registration date

: 2010-02-02


Reputation

: 10






TORA Race Number

: 126






Number of posts

: 219


Location

: Minnesota


Registration date

: 2010-02-02


Reputation

: 10






TORA Race Number

: 126






Number of posts

: 219


Location

: Minnesota


Registration date

: 2010-02-02


Reputation

: 10





Similar topics
---
Permissions in this forum:
You
cannot
reply to topics in this forum