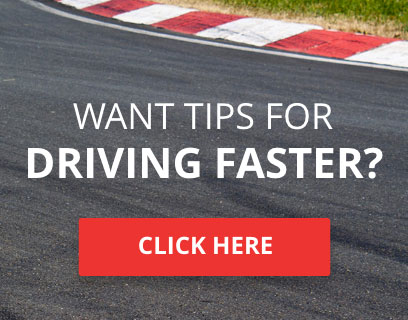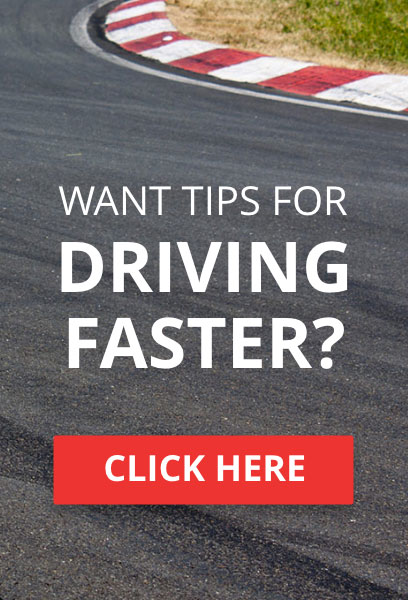 EZT Motorsport is proud to announce the next Sunday Night Series!  In this event, drivers will find themselves behind the wheel of the 2016 Porsche Cayman GT4.  Built to high A-class and fully tunable, the Cayman is a sleek-looking car with speed and grip!
As mentioned in the opening, racing will take place on Sunday evenings at 18:00 CDT / 19:00 EDT / 00:00 BST (Mon) and will be contested on eight all-United States track venues in five great states--California, Wisconsin, Georgia, Florida, and New York.  Race 1 rolls off in the Sonoma wine country at Sonoma Raceway (full 2.52 mi course).  Race 2 heads south to Monterey, CA home of Mazda Raceway Laguna Seca.  Getting on the "5" and heading south towards Los Angeles for Race 3 at Long Beach (full 1.97 mi course).  Wrapping up the Left Coast portion, the series heads to Race 4 at Elkart Lake, WI home of Road America (full 4.05 mi course).  Race 5 rolls off in Braselton, GA home of Road Atlanta.  The Florida leg of this adventure--Race 6 and Race 7--heads to south-central Florida and a former B-17 training base--Sebring International Raceway (full 3.70 mi course).  Taking the I-4, the series heads to Daytona International Speedway--home of the prestigious Daytona 500 and the 24 Hours of Daytona--for a night race on the sports car circuit.  This is Florida so be prepared for one of those infamous afternoon showers!  Finally, the series heads north to New York state for Race 8 at "The Glen,"  Watkins Glen (full 3.37 mi course).
For this event, there will be three championships on offer to the drivers. All drivers will be entered in the Drivers Championship, but, based on their own individual circumstances they will either enter the Teams Championship or Privateers Championship as well.
Sign ups for the Porsche Cayman Cup will begin on 10 JUN 2019--with Race 1 on 23 JUN 2019--and run through consecutive weeks until the series finale on 11 AUG 2019.  Eight weeks of racing against all manner of skill levels, where everyone is there to have some good clean racing and where anyone can do well.
If you want to get involved or learn more, follow this
link
to the EZT Motorsport Porsche Cayman Cup section!



TORA Race Number

: 236






Number of posts

: 1011


Location

: NW Indianapolis, IN -- USA


Registration date

: 2009-07-22


Reputation

: 2






TORA Race Number

: 236






Number of posts

: 1011


Location

: NW Indianapolis, IN -- USA


Registration date

: 2009-07-22


Reputation

: 2



Race 3 is on Long Beach 07 JUL 2019 @ 7 PM Eastern! Hope to see you there!



TORA Race Number

: 236






Number of posts

: 1011


Location

: NW Indianapolis, IN -- USA


Registration date

: 2009-07-22


Reputation

: 2



Completion of Road America marked the half-way point of the Cayman series.  For the most part, the series has gone off without too many glitches.  In Race 1 at Sonoma, OnaBreak suffered a retirement on Lap 13 while SavageCowboy89 retired early in Race 3 at Long Beach.  Long Beach was the only race to this point where multiple restarts occurred as well as creating a new lobby to get the race started!

After four races, Lanrell21 has a nine point lead over FRB Incognito and a 38 point lead over EZT Neo 45 in a distant third for the Overall Driver Championship.  P4 through P7 are separated by only nine points with four races remaining.  This was the result of both Midnite Rider and OnaBreak unfortunately missing Road America.  Hope to see them in the remainder of the series!

The newest sign up took over the top spot in Race 4 at Road America.  It appears he'll give both Lanrell and Incognito a challenge for the top spot.  Time will tell as the series continues.

In the Teams Championship, the same two teams--Team Rubicon and Living Truth Motorsports--remain in the positions since the start of the series with Rubicon P1 and Living Truth P2.  With a 460 combined-point lead, Team Rubicon's position atop these standing are hardly in jeopardy.  Again, time will tell!

Finally, in the Privateers Championship, BDK Motorsport jumped four places to take over the top spot after four races.  This is due to both 420 Raiders and On A Break Racing unfortunately missing Road America.  From P1 to P3 (Cole Motorsports), it is a nine point separation with only a two point differential between P1 and P2 (Shark Bite Racing)!

For EZT Motorsport, they occupy three of the top five positions (P3 - EZT Neo 45, tie for P4 - EZT BabyHueys59 and BigDaddyKen) with EZT MAKO 6669 holding P6, EZT TomCat7 at P8, and Sir John Raptor at P12.  MAKO holds the best finish for an EZT driver with P2 at Long Beach!



TORA Race Number

: 236






Number of posts

: 1011


Location

: NW Indianapolis, IN -- USA


Registration date

: 2009-07-22


Reputation

: 2




---
Permissions in this forum:
You
cannot
reply to topics in this forum