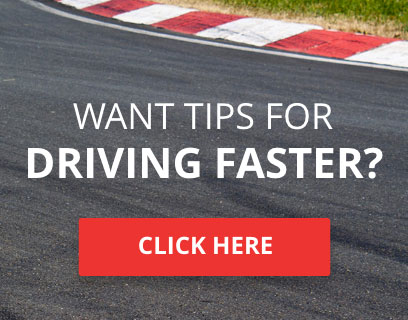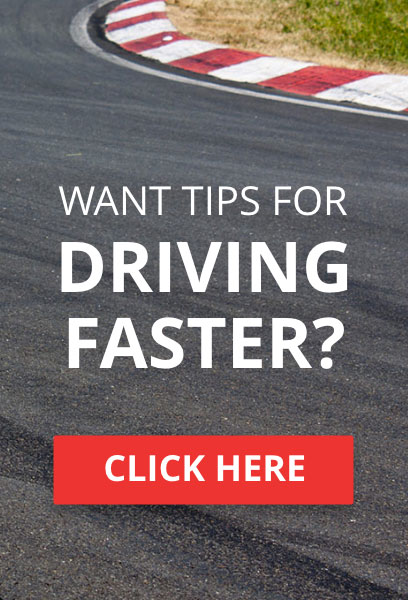 EZT MOTORSPORT
presents
EZT Touring Car Championship
Fridays:  7 PM PT / 8 PM MT / 9 PM CT / 10 PM ET / 3 AM BST (UK)
(times taken from worldtimezone.net)
EZT MOTORSPORT events are catered for fun, clean, competitive racing.
All skill levels are welcomed and encouraged to participate.
All we ask is that you are committed to the event.
This means, if you sign up for an event, you should complete it.
This event will see you racing one of six high S-class cars--listed below--to a set build.  Sign-up period begins
Friday, 05 JUL 2019
, and closes
Friday, 06 SEP 2019
- the first race is
Friday, 19 JUL 2019
.
Driver numbers are required for all EZT Motorsport events.  Go
here
to get yours.
THE CARS


2018 Audi #1 Audi sport RS3 LMS

2014 BMW #5 eBay Motors 125i M Sport

2014 Chevrolet #4 Roal Motorsport RML Cruze

2014 Honda #2 Castrol Honda Civic WTCC

2017 Mercedes-Benz #33 Mac Tools Ciceley Motorsport A-Class (A45)

2014 Volvo #1 Volvo Polestar Racing S60 STCC

QUALIFYING
Please be online and ready to race on time.  Qualifying rooms will open at Friday nights at 19:00 PST/ 21:00 CDT / 04:00 BST / 13:00 AEST.  All drivers will get an invite from their room host.  
If you do not receive an invite by 10 minutes past the hour, please inform the Series Organizer.
Qualifying itself will take place at 20 minutes past the hour, and will have six (6) laps to set your time, the best of which will then contribute to form the grid.  Please space out on the opening lap to give each other room so you can all have clear, unimpeded certified qualifying laps.  Once the six (6) laps are completed, pull over, stop and wait for the host to give direction. Drivers that lag out or leave the session will have their best time used as displayed by the results screen.  No driver is to drive backwards around the track. 
CERTIFICATION
Each driver must have a certified lap achieved on their first lap.  A slow cautionary lap must be carried out by every driver, staying on the track and away from the grass, curbs and walls.  If your lap becomes uncertified, you will have to sacrifice another lap to achieve this very simple task, so go slow and be careful.  All uncertified times will be placed behind certified times in order of fastest to slowest.
(Collisions: OFF, Damage:  Cosmetic, STM: OFF)
RACE NIGHT
Race rooms will open once Qualifying is completed and the times are collected and ordered.  Please be patient as this process can take between 15 and 25 minutes to complete, but once finalized, all drivers will receive an invite from a selected room host.  If you do not receive an invite within 30 minutes, please get in contact with the EZT Team via Party Chat and he will resolve the situation.
START / PIT STOP
This series will utilize a standing start.
There is a mandatory pit stop for every race which must be taken at some point after the first three laps and before the last two laps.
For example, a 25 lap race will have a pit window of Lap 4 to 23.  Whenever a driver enters or leaves the pits, they must call this out to the rest of the room.  You must also keep 2 tires within the painted white lines denoting the edge of the track, to ensure no short-cutting.  When exiting the pit lane, you must stay to the side until you have got up to racing speed.  Do not feed onto the racing line because this is dangerous. 
RESTARTS
A restart can be called only if one of the following happens:
- A driver lags out during the opening lap
--- single driver = starts at back of grid
--- multiple drivers = complete restart in original grid order
- Racing collision involving 4 or more cars during the opening lap
- Large lag related crash during the opening lap
(Collisions: ON, Damage:  Simulation, STM: OFF)
SCHEDULE
Championship Point DistributionLAGOUTS AND RETIREMENTS
If you do not complete the race through whatever reason, you will be classified as a retirement and your finishing position will be determined by the 75% rule--if you retire before 75% race completion, you will receive last placed points overall with the lap you retired on determining your position among other drivers of a similar situation.  However, if you retire after 75% race completion, you will receive last placed points for your room. 
CONNECTION CONFLICTIONS
If you cannot connect to your race room, you will receive last placed points for your qualifying room upon completing the Connection Confliction procedure stated below.  This will be for the first 2 conflicts only, upon which you will then only receive overall last placed points. 
LIVERY
All participants are required to have the mandatory graphics on their car for this series.
There are two required vinyls for this series:
- The EZT Touring Car Championship number plate
- The EZT Motorsport logo
These vinlys should be on top of a livery of your choosing.  However, it should be tactful and race themed. You should only change the vinyl shape of the numbers to that of your own car number—
font and color do not change
.  Locations of the number plates and number do not change.  Again, this template must appear on top of your design.
Teams must run the same paintjob, although differences such as displaying gamertags and nationality flags are permitted.  If there is more than one team from a club, then you may run the same design but have different base paints or colors to show the difference.  If desired, drivers within the same team may use different color side-view mirrors.
ADDITIONAL INFO
Once you have qualified in a car, you are now locked to that car for the series.  Random car inspections will occur to prevent cheating.  If your car does not match the required stats, you will be excluded from the series.  Out of 8 races, your best 7 results will contribute to your final series standings.  This means you can miss a race and still be in contention.  You are required to have a functioning microphone during the race meeting to allow for communication, and must stay in the room chat, as opposed to being in Party Chat. It is recommended you save Replays. This may help rectify disputes. If you're gamer tag changes at any point or if you wish to remove yourself from the series, please inform the organizational team by posting in the General Chat thread, as this is the courteous action to take.
CONNECTIONS
Your connection is YOUR responsibility. You must ensure it is the best it can be. This includes :
- turning off all other equipment using the internet during a race
- being wired instead of wireless when possible
=== when wireless, making the signal strength the best it can be as denoted by the dashboard
- finally as a last resort, resetting all equipment
It is highly recommended to get your NAT to appear OPEN (found on your dashboard). If you cannot connect properly on race day, then it will not be delayed. Conflictions with other racers preventing access to rooms will need to be sorted by those in question, and those 1 or 2 racers will need to sort their problems, or they will not be allowed to race. The person with the better qualifying will be allowed to race, as long as he does not conflict with others. It is strongly recommended to get online 30 mins before race time to work out any connection problems.
Confliction on Race Night
If there is a confliction for your race room, you must find out who the confliction is with:
a) Room Host invites all his drivers to the lobby
b) Driver who can't get in then opens a lobby (correct settings)
c) He invites everyone in
d) Whoever can't get in is where the confliction is
e) From these 2 drivers, the one with the better qualifying will be allowed to race
This process should not take longer than 5 minutes. 
TEAM OFFICIALS
If you have any questions or queries regarding any aspect of the series, get in contact with the Series Organiser.  Either send a PM on the forum or send an XBL message.  Be sure to add the organizer to your Friends List, also!
Series Organizer: EZT Motorsport
Series Support Team: EZT Neo 45, EZT BabyHueys59, Sir John Raptor
FINALLY...
Communication is key!  Chances should not be taken that will risk other drivers.  No-one's race should be ruined by someone else's mistake.



TORA Race Number

: 236






Number of posts

: 1014


Location

: NW Indianapolis, IN -- USA


Registration date

: 2009-07-22


Reputation

: 2






TORA Race Number

: 236






Number of posts

: 1014


Location

: NW Indianapolis, IN -- USA


Registration date

: 2009-07-22


Reputation

: 2



Series Race 1 start date has been changed to 09 AUG 2019.



TORA Race Number

: 236






Number of posts

: 1014


Location

: NW Indianapolis, IN -- USA


Registration date

: 2009-07-22


Reputation

: 2



As a result of issues with Xbox Live, the race schedule has been pushed back one week. Race 5 on Nurburgring Grand Prix will roll off 13 SEP 2019.



TORA Race Number

: 236






Number of posts

: 1014


Location

: NW Indianapolis, IN -- USA


Registration date

: 2009-07-22


Reputation

: 2





Similar topics
---
Permissions in this forum:
You
cannot
reply to topics in this forum