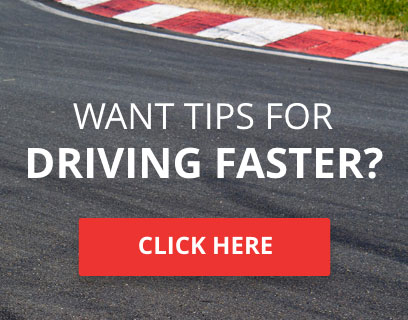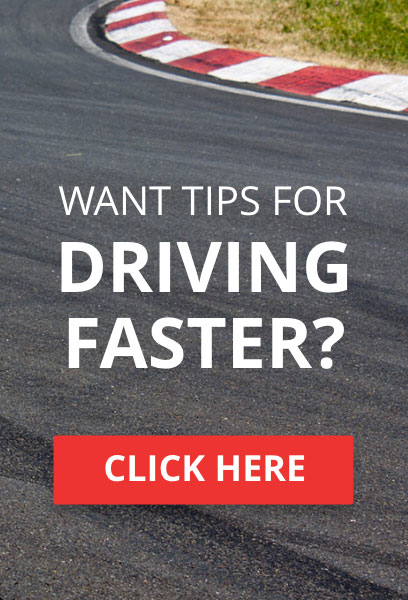 Forza 2 British GT Championship
Round 9 – Silverstone
The teams travel back to the UK and to Silverstone for the final round of the BGT. With so much happening throughout the season this always promised to be an exciting race. Team X3R have showed dominance over the rest of the competitors throughout the season, and it was a pity that both drivers couldn't make it to the final round. Fortunately for them they didn't need to having already secured the Team Championship and Monkey having already won the Drivers Championship. He truly showed he was the driver to beat from the start of the season scoring very highly at all rounds and competing in almost all of them. Well done to him, and X3R on their success in the championship but with X3R leaving with both its drivers for season 3 who will take over their reign as the team to beat?
There were quite a number of drivers who could finish the championship in a high position. From 2nd down to 6th the drivers were all close to each other on points going into the final round. Major points were up for grabs with a number of drivers unable to take part in the race. This race was going to make some major changes to the standings.
Qualifying for Silverstone was always going to be a major factor in this race, with it being such a tricky track to get clean runs around. With only 3 flying laps will the drivers all show the pace they had in practice, or will there be a few surprises?
Everyone who had been able to set fast times in free practice were unable to get their cars up and running to their full potential throughout qualifying. Some drivers were slightly blocked, some drivers made some slight mistakes and this provided times that were very close to one another.
Marchie secured pole position for the final race, with Luckier 2nd, Ianmr 3rd, Richy59 4th and Selective Rogue in 5th. This rounded out the top lobby.
Off the grid the AWD cars blasted away from the line and down towards Copse. With Luckier having started on the front row he has a margin back to the two battling Porsches through Copse and into Maggots. Luckier extended his lead throughout the first lap as the four cars behind him battled each other. Ian was in 2nd down hanger straight but he ran wide allowing Richy past and Rogue to close up right behind him into the chicane. Rounding Club Corner Marchie ran wide and lost time to the three cars up ahead. Ian re-past Richy on the second lap down hanger straight with Rogue almost following suit. Ian then began to chase down Luckier who had a huge lead within such a short amount of time.
As Richy, Rogue and Marchie jostled for 3rd position Richy ran wide on the exit of Chapel and both Marchie and Rogue passed him on the Hanger Straight. Around Stowe Marchie was vary close to Rogue and was looking to pass him at the chicane. A slight misjudgement on the brakes sent Marchie sliding into the back of Rogue's Aston. Richy tried to capitalize on this but Marchie blocked his attempt around Club whilst letting Rogue retain his position so he didn't gain any advantage. It only took until between Abbey and Bridge for Marchie to pass Rogue and get up to 3rd position. He also show how much pace he had when he was released because started his charge after Luckier and Ian.
Ian managed to catch Luckier by lap 9 with Marchie also closing up on the back of Ian. By the end of lap 9 the three of them were getting quite close to each other. Marchie then decided to pit on lap 10 leaving the two drivers in front to continue their battle, and maybe slow each other up enough so that he could catch them when they came in for their pit stops.
Ian managed to pass Luckier when he out braked him self and ran slightly wide round Stowe Corner. Ian jumped at the opportunity and passed him and started to pull out a small gap from the Audi driver. Soon after the two drivers decided to pit, and they both pitted together. It was then up to their pit crews to continue the fight, and to get their driver out first. M&M Racings Pit crew was just fast enough, and Ian managed to pull out before Luckier. As the exited the pits they retained their positions, but Marchies gamble paid off, he was right behind Luckier and all over the back of him throughout the first set of corners. With tires that are up to temperature, he had an advantage over his rival. Down Vale and into the chicane Marchie was very close, and he made a move to pass Luckier. He didn't make it easy and around Club Luckier leaned on Marchie throughout the corner, giving him a much better run out of the corner and creating some fantastic racing. Over the next couple of laps the two of them battled hard but Marchie ran wide and lost a lot of time to Luckier. All this allowed Ian to increase his lead, and give him a great opportunity to win his forst race.
The race then settled down, and this was only at half distance. For the remainder of the race Ian concentrated on keeping his car on the track whilst Luckier battled hard to regain the time that he had lost in his fight with Marchie. Marchie also pushed his car as hard as he could, slowly closing the gap to Luckier. It wasn't enough, and with 25 lap over Ian crossed the finish line with a comfortable lead and claimed his maiden BGT win. Luckier held onto his 2nd position with Marchie finishing 3rd. Rogue came 4th after having a quiet race with Richy finishing in 5th after not having the same sort of pace as the rest of the field.
What a race to finish a season with. A new winner for the BGT, close racing throughout and the absence of the champion. With these results the final standings in the drivers and team championship showed just how close it was. With all this from just one season and from some dedicated drivers who knows what will happen in Season 3. With Monkey and Basco not taking part and also with the departure of Luckier, who will be the drivers/teams to be reckoned with next season? There has already been so many new teams signed up for Season 3 and with about 4 weeks until the first race of the new season there may even be many more.
Pictures, in order...
Drivers have moved, teams have changed and with so many new people signed up, this could be a very good season...Do you want to go faster?
Last edited by Richy59 on Sat 20 Sep 2008 - 17:14; edited 2 times in total



TORA Race Number

: 20






Number of posts

: 13794


Location

: Falkirk, Scotland


Registration date

: 2008-08-18


Reputation

: 186



Very Well Done!!




Number of posts

: 2260


Location

: South East of England


Registration date

: 2008-08-05


Reputation

: 3



Thanks...i didn't realize how long it was lol



TORA Race Number

: 20






Number of posts

: 13794


Location

: Falkirk, Scotland


Registration date

: 2008-08-18


Reputation

: 186



lol yh i like how it is layed out.



Number of posts

: 2260


Location

: South East of England


Registration date

: 2008-08-05


Reputation

: 3



Hahahahaha, GREAT REPORT MATE!!!!
Thanks...i may have too much time on my hands...lol



TORA Race Number

: 20






Number of posts

: 13794


Location

: Falkirk, Scotland


Registration date

: 2008-08-18


Reputation

: 186




---
Permissions in this forum:
You
cannot
reply to topics in this forum