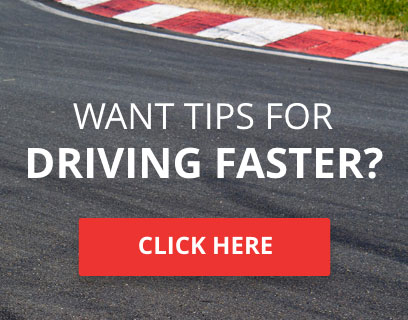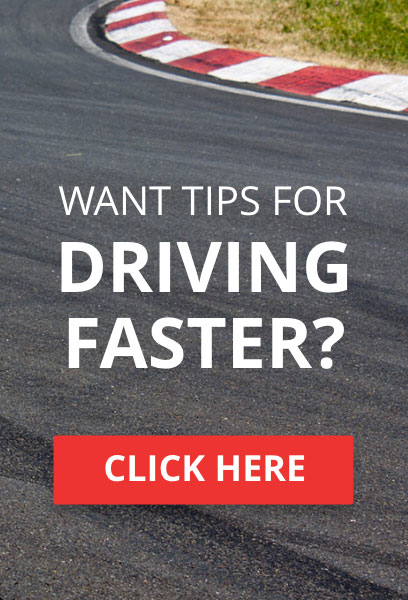 TORA - The Online Racing Association ::
:: 2008 Archive :: TORA GT Season 2 2008 :: Season 2 Magazine

img]
https://2img.net/h/i203.photobucket.com/albums/aa197/TSRacing_Tonykart/Generic-1.jpg[/img]
Hello and welcome to the first preview of Season 2 of the Forza Motorsport 2 British GT Championship. and the destination for this round is Silverstone International on the 25th May 2008!
(we are using the RED track)
The International circuit is the first round of the championship and so we will expect to see who has won the testing battle, all the teams have been setting extremely fast times over the testing period and they are shown below:
Round 1 - Silverstone International Circuit
MonkOfMadness2 - 1:18:347
Highcroft - 1:19.230
Gatesy3 - 1:19.256
jenson09 - 1.20.636
Round 2 - Sebring International Raceway
SoW Achill - 2:01.790
Highcroft - 2:03.323
Round 3 - Sunset Peninsula Infield Reverse
no times posted
Round 4 - Mugello Grand Prix Circuit
SoW Achill - 1:47.900
MonkOfMadness2 - 1:48.155
Highcroft - 1:49.865
Round 5 - Road Atlanta Grand Prix Circuit
Jimmy Storie - 1:17.730
SoW Achill - 1:18.5xx
MonkOfMadness2 - 1:18.769
Highcroft - 1:20.636
jenson09 - 1.21.308
Round 6 - Mazda Raceway Laguna Seca
Jimmy Storie - 1:22.159
Achill111 - 1:23.4xx
Highcroft - 1:24.068
Gatesy3 - 1:25.xxx
MonkOfMadness2 - 1:26.585
Round 7 - Twin Ring Motegi East Course
MonkOfMadness2 - 1:20.483
SoW Achill - 1:20.765
Highcroft - 1:21.149
Round 8 - Suzuka Grand Prix Circuit
Achill111 - 1:59.8xx
Highcroft - 2:01.087
jenson09 - 2.03.602
Round 9 - Silverstone Grand Prix Circuit
Jimmy Storie - 1:45.838
SoW Achill - 1:47.307
Highcroft - 1:48.471
MonkOfMadness2 - 1:48.500
SoW Achill - 1:48.8xx
jenson09 - 1.50.565
so overall MonkOfMadness leads the testing race on a 1:18.347 in his Aston Martin DB9, him and Lord Of All Joy will be fighting it out at the top this season i'm sure. Another fast runner is Horselegs, who hasn't done much testing but has improved greatly since joining fir3start3r Uk's team and is now much faster and better suited to the Audi R8.
As always however, Jimmy Storie is on the pace and breaking all of his lap-records from last season in the 20pi faster car, he elected not to use his Audi R8 in the testing sessions so that he could keep it a secret for unveiling at the first round.
Joining us this season are the 6 NGS boys:
NGS Slipstream
NGS Luckier
NGS Marchie
NGS Mushy Boy
NGS Hotshot
NGS Champion, and they should all be looking for a fight at the top, however a 1-2-3-4-5-6 doesn't seem likely with even more fresh talent coming to the series for season 2 in the form of SqR Mclovin in his AWD Lamborghini Gallardo and the 2 DRC boys, DRC GUUGE and DRC ACRacer.
But back for more are some of the old timers of the series. Like the gamer formerly known as MTR PR3DATOR (UsR PR3DATOR now), SoW Achill, SoW Sangheli, Jenson09 and TVR Fan1. So i think i can safely say, it's going to be one hell of a series!
Another thing that has changed is the Race schedule. now you aren't going to be running in a 'race heat' but a 'qualifying heat' where your total race time goes towards your final position, not your race position. This means that you can get into the A final even if you finish 8th in your race!
the new format goes like this:
1: All drivers seprated randomly into heats (doesn't matter if there is a number mis-match because it isn't worked out on positions, just times)
2: Qualifying for the Heats begin (4 laps, same as before, with 1 warm-up, then 2 flying laps then everyone stops on the last lap to share results.
3: The Heats then begin (Laps?) after the race finishes all drivers write down their own total race timer AND LAST PLACE'S (only 10 secs for last to write his down). Lobby captains primarily take down their own time, then everyone else's if possible.
Points for the Heats are awarded as follows for each lobby:
1st: 50 points
2nd: 48 points
3rd: 46 points
4th: 44 points
5th: 42 points
6th: 40 points
7th: 38 points
8th: 36 points
3: Lobby captains (must have computer access) collect times from each member of their lobby, then they post them all onto the FORUM into the HEAT RESULTS SECTION (Please jenson) They also note the fastest lap from their heat.
4: The EVENT CAPTAIN (probably jenson, if not one of the mod squad(also must have computer access)) puts all the times into a database and then puts them into fastest time to slowest time order.
5: The top (number of people in largest heat) are invited to join the A final, the next (number of people in the second largest heat) are invited into the B final, then the next (number of people are put into the next heat
(eg.) 8 in lobby 1 so 8 in A final
7 in lobby 2 so 7 in B final
7 in lobby 3 so 7 in C final
you get me?
6: The finals are then raced with the fastest heat time on pole for each lobby. When they are finished the fastest lap from each lobby and the results are posted onto the Race Results Section of the forum.
Points awarded for finals:
1st: 100 points
2nd: 95
3rd: 92
4th: 90
5th: 89
6th: 88
7th: 87
8th: 86
9th: 85 (1st in the B when in an 8 person A final)
10th: 84... and so on.....
(this is better because if you leave because you qualified badly then you will lose more points than if you just keep going and score badly.)
7: The Championship Results are calculated and 2 points are added to the fastest lap of anyone in the heats and 2 more for the fastest lap of anyone in the Finals.
TO BE A LOBBY CAPTAIN OR THE RACE CAPTAIN YOU MUST:
1: Have a good connection and know the instructions above well.
2: Be able to access a computer while you are on your x-box so you can enter results and laptimes.
3: Be familiar with the race format and with the rules and regulations needed when setting up a race lobby.
so there you go! and i look forward to seeing you at the race along with 26 other drivers so far! the most the BGT has ever seen, truly remarkable given that in the first ever round of the BGT which was held here only 5 drivers raced! So with the Forza 2 British GT Championship going from strength to strength and only getting bigger, we can be sure that Season 2 is going to be an action packed and Extremely enjoyable series!
See you at the finish line!
Monk
+1 geek point for everyone who read it all!



Number of posts

: 2260


Location

: South East of England


Registration date

: 2008-08-05


Reputation

: 3




---
TORA - The Online Racing Association ::
:: 2008 Archive :: TORA GT Season 2 2008 :: Season 2 Magazine
Page 1 of 1
Permissions in this forum:
You
cannot
reply to topics in this forum