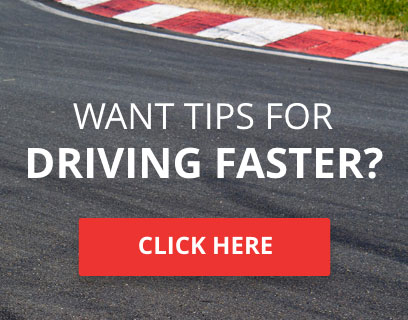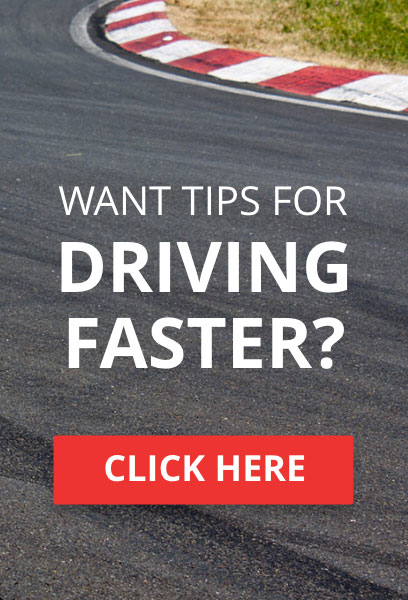 Rookies Steal The Spoils
Yet another great race from the Forza 2 British GT series. At Road Atlanta, we saw the Ultimate team take their first 1-2-3 finish of the season with the team beating out championship leader X3R Basco for the first time.
Ultimate Motorsport locked out the front row with Stealth close behind in 3rd, and Basco's worst qualifying performance of the season puts him back in 4th on the grid. Row three was Vortex143 to Ianmr and row five was KR50NE bring up the rear in 7th.
Ianmr had a great start as he was the only 4WD car on the grid. He went from 6th to 1st by the first corner, with Champion and Marchie hanging it round the outside. Going up into the fast complex Basco got run wide by Vortex, and dropped back to last. Champion held it and pulled out first. Due to cold tyres and under steer, Ianmr ended up in the grass. From this mistake Marchie gained a place and was now laying in second, not far behind his team mate Champion. Stelth was then troubled by Vortex and Ianmr which pulled him back to 5th when taken down the inside of turn 5. KR50NE was getting a great view from 6th position, as X3R Basco was 7th he could see all the action happening out in front. KR50NE didn't put up much of a fight with Basco as he was running faster, and didn't want to ruin their races. As he got up to speed Kris made his way past Vortex and Ianmr and was now laying in 5th. He started the hunt on Basco and got into a comfortable rhythm.
Champion now had a lead of 400ft on Marchie and was pulling away little by little every lap. Stealth had his work cut out as he had to pull a gap on Basco and still needed to catch up Marchie, whom was making mistake after mistake. Marchie then ran wide on turn 3, which allowed the catching Stealth an easy way through. The pressure soon dropped for Marchie and Stealth as Basco had to pull over as he downshifted too fast and blew up his transmission. By now the three Ultimate boys were in a comfortable position as they new they we running a second faster than 4th, so they decided to relax and keep it cool. Vortex dropped back to 6th but he still didn't give up, meaning the hunt was on for Vortex as he was 70ft behind Ianmr and 100ft behind KR50NE who was in 4th. Vortex made a move coming onto the back straight to gain 5th position. This was a wake up call for KR50NE, so he got his head down and pushed for the next lap. Vortex gained 30ft on KR5ONE, so this narrowed the gap down to 70ft for vortex to grab 4th position. On lap 9, Vortex made a mistake on turn 3 as he run off the track at the exit of the corner which helped KR50NE to gain a 350ft gap.
Marchie pitted early as he didn't want to make any major mistakes. He pitted 2 laps before anyone else and took the advantage on cold tyres to catch up some more time on Stealth. Champion and Stealth entered the pits on lap 15 as there tyres were just starting to give way. Vortex noticed this and thought he would go in as well. KR50NE took full advantage on Vortex's pitstop and done another extra lap. Champion and the pit crew had a successful pitstop which gained another 200ft on Stelth which now put it to 650ft. Champion came out the pits just behind KR50NE who was yet to make his stop.
On Lap 21 the race was very well split up and every knew were they were going to finish as it would of been hard to gain time on each other as everyone pushed there cars to the limit.
The race ended another 5 minutes later. Champion led it from corner 1 to the flag.
Stealth ended up gaining a position as he started 3rd and finished 2nd.
Marchie lost out a place to Stelth so he rounded up the top 3.
4th was taken by a very happy KR50NE as it was his first A final race.
Vortex finished up 5th.
Ianmr rounded up the grid in 6th position.
Poor old Basco had to watch his car get pulled out of the gravel and took back to the pits on a trailer.
KR50NE's Interview
"I was very happy with my result as it was my First A Final race. I was shocked I even got to the A final and was even more shocked when I crossed the line in 4th. The race was tough for me as I wasn't the fastest man on the track. Vortex put me under a lot of pressure so I used my head and kept it cool and calm to the end. Our pit crew was amazing as we did our pit stop the fastest with a time of 10.89 seconds. I would like to say well done to the Ultimate Motorsport Team as they have hit the nail on the head with a 1st, 2nd and 3rd finish."
Marchie 1's Interview
"Well, what a race! I cant believe we have actually got a 1-2-3 in both qualifying and in the race. Regarding the race performance, I was slightly disappointed at the amount of mistakes I made early on, but having said that, I have just got my best result of the season. I can't wait to get back in that car, and get going at Laguna Seca. No-one knows what will happen towards the end. We are catching X3R, but who knows. What is certain though, is that I will keep pushing, and see if I can improve my driving to maybe get my first win."
NGS Champion's Interview
"All I can say is that I am speechless. I was very shocked when I heard I put it on Pole position and even more shocked when I heard that my team mates locked out the next 2 places. The team has been a great success and we are all very happy with the way today ended. We are over the moon with our Team Championship we have jumped from 7th to 3rd in 1 Round. The cars look great at the point end of the grid. I would like to say well done to Marchie and Stealth as they both drove a brilliant race. And a very big thank you to the mechanics that setup the car for this race. It was like it was on rails going round this amazing track."
Lining Up Ready For The Start
Ianmr Charging down the inside
Exit of turn 1 X3R Basco gets run wide
NGS Champion taking the lead back from Ianmr
Marchie 1 Pulls away with the pack following
Going Down to turn 4 Ianmr Takes Back Stelth
KR50NE coming onto the straight behind Vortex143
X3R Basco in the wall with a blown transmission
NGS Champion leaving pits, Stealth Coming into the pits
KR50NE taking his pitstop
NGS Champion Celebrates His Win!!!!!
Reported by NGS Champion and Marchie.
Please say what you think so we can consider it in the future.



Number of posts

: 2260


Location

: South East of England


Registration date

: 2008-08-05


Reputation

: 3



awesome report guys, very good read


---
Permissions in this forum:
You
cannot
reply to topics in this forum