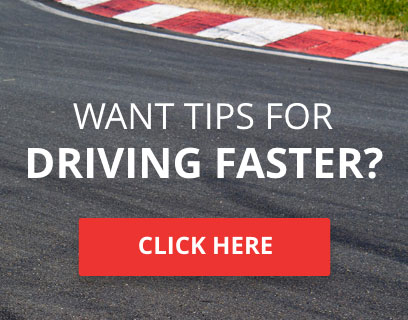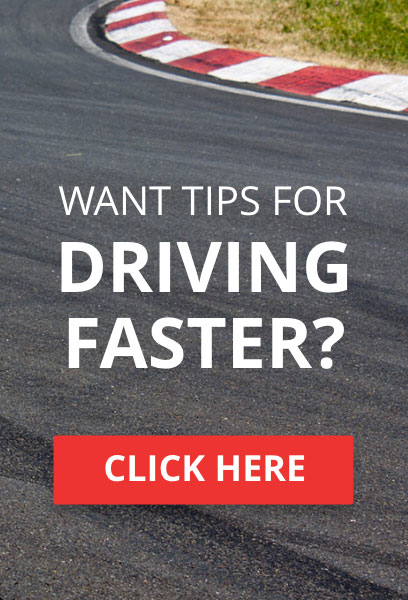 Page 2 of 2 •

1, 2

This was my worst trial to date, so much so that i wont be giving it a full breakdown as there really isnt much to tell.

In short, something was wrong with me, im not sure what, could have been any number of things but i suspect i was de-hydrated and was dizzy and ill. Not best for being thrown around a truck.

By Stage 6 i called it a day after vomiting pre-stage and retired from the event.

As for the championship, that also looks bleak. 6 points off the lead in 2nd I now have to defeat my Team Mate and Stepfather at every Competition to take the title... so dont hold your breath TORA fans!

Other News:

In other Suzuki news, I snapped a Snorkle mount on a recent Offroading excursion Greenlaneing. As i sit here and write this my Rig is in pieces waiting to be repaired. Apparently Round 5 will have some deep water so I want to get it repaired so that i can run with my snorkle. I'll have Tomorow to build a new bracket out of steel and get it fitted up before Sunday.

Round 5 of the Suffolk 4x4 Club RTV Championship 2011 takes place this Sunday just outside Wisbeach. As ive already mentioned weve been told to expect Water to be a hazzard for the first time at an Event this season.

As for me im much better prepared in myself for this event eager to make up lost ground and erase the poor performance from Round 4 from my mind. Ive had a bit more seat time this month although nothing like what i'm expecting to face in competition.

So stay tuned for more news from me and my Offroading Exploits!! Hopefully i;ll have some good news and maybe even some video's to show you guys from this coming weekends competiton.



TORA Race Number

: 219


Number of posts

: 3711


Location

: Lakenheath, Suffolk


Registration date

: 2009-01-24


Reputation

: 14



Hey Slider,
Thats a shame dude hope you felt better after you stopped.
Good luck this weekend


Racing is life, anything before or after is just waiting



TORA Race Number

: 47






Number of posts

: 15745


Location

: Solihull


Registration date

: 2008-08-16


Reputation

: 114



Well Round 5 was both good and bad in a number of ways. Getting back on track and back to the levels of performance I'm used to after a disasterous Round 4.
Stage 1
came to an end quickly but was more down to a misjudged line on a VERY tight course rather than fear or getting stuck. An 8 was a welcome return after such a bad round last time out.
Stage 2
and an even shorter run from me. The course started with a large drop down into a deep mud pit. That is where my run ended... as with many other runners and the entirety of my class.
Stage 3
and the pattern continued with another short run before bottleing a VERY steep offline descent which would have almost certainly damaged my Rig and claimed the first retirement of the day from the purpose built Mod-class.
Stage 4
was one of my better runs of the day scoreing a 4 before getting stuck just centimeters from clearing the next gate... My stepfather and team mate on the other hand pushed beyond his limits damagine his rig and nearly rolling in the process. After a long recovery process which required two other veichles to pull him free and a big scare after a petrol leak was smelt.
Stage 5
and things were still feeling good after the lunch break and it was feeling good being back out in the rig. A great run through a very fun stage with the Vitara on opposite lock through the mud! A 3 was the result and my best of the day.
Stage 6
and things took a turn for the worse with another INCREDIBLY tight course and this time i wasnt so lucky with the Vitara Sliding on the brakes into a Tree after just the second gate. An 8 score was little reward for the damage to the rig. I stayed at that gate to watch the rest of the competitors go through with every competitor but one hitting the exact same tree. Although it made me feel better knowing that it wasnt my driving so much that damaged my rig (except the failure to stop) but more the course design itself. With my Vitara being one of the more manouvarable Rigs in competition you can see where my greivance is.
Stage 7
and things wernt going my way at all with again my mind beating my heart and another bad score. By this stage I had learned that my chances of victory were over and I'll be the first to admit that after that I backed off ALOT not wanting to damage the Rig any further than I had.
Stage 8
was the last of the day and another short run from me after another fearful moment. However this time i decided to have a go at the end of the course aswell, driving off course and rejoining for the final gate, a huge mud run! I powered through and just poked the nose through the gate when BANG I came to a very sudden holt as the Rig Grounded out.
And so the trial ended and with it too went my chances of championship glory with the gap now unable to be closed this season. The Rig picked up a fair ammount of damage on this trial too which is obviously annoying with a broken headlight, dented bodywork, a leaking exhaust and some bent Transferbox mounts all on the list. Most of it has been fixed now with total repairs at only £22 so far.
Here are some pictures of the Damage and the repair process:
The Suzuki's Black eye:
Pulled apart for repairs:
The old Headlight:
With my next trial not until Octaber i have time to work on both the Rig and myself. The plans after repairing the Suzuki are to do some more greenlaneing as well as possibly being part of a live offroad display for the club at a Show.
Check back in the future for more news on the build and comptitions!



TORA Race Number

: 219


Number of posts

: 3711


Location

: Lakenheath, Suffolk


Registration date

: 2009-01-24


Reputation

: 14



Time for a final update to finish off this story.

The Vitara was repaired and put back on the road but soon after I made the decision that Offroad trialling just wasn't for me. With my sense of balance unable to cope with the side to side tipping required for competition and more and more of my time taken up by my Degree studies I decided to call it a day after the 2011 season.

However the Vitara still had one more important impact on my life to deliver. With my daily driver Skoda once again incapacitated I drove my Vitara to the pub one night with some friends from work and that night in that pub I met my Girlfriend Sarah who is still with me nearly three years later. Without it I'd have never met her and my life would be much more empty...

Fast forward to 2014 and after a year SORN off the road with a brake problem the time finally came to sell the Mighty Vitara. £300 in my hand and she was off to a new lady owner who uses her at Play Days frequently embarrassing the Landrovers.

And so the Offroading experience is over. I learnt a lot about myself, my driving and my mental capabilities competing in offroad trials and it's great experience I will always carry with me.

So why update this thread now? Well there's new plans afoot and it only felt right to end this chapter before a new one begins.....




TORA Race Number

: 219


Number of posts

: 3711


Location

: Lakenheath, Suffolk


Registration date

: 2009-01-24


Reputation

: 14



Page 2 of 2 •

1, 2

---
Permissions in this forum:
You
cannot
reply to topics in this forum