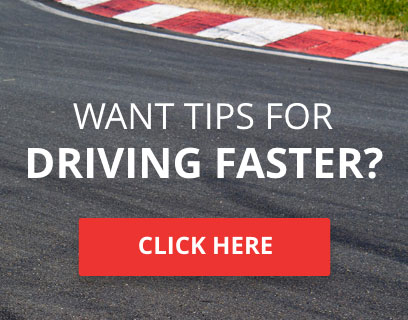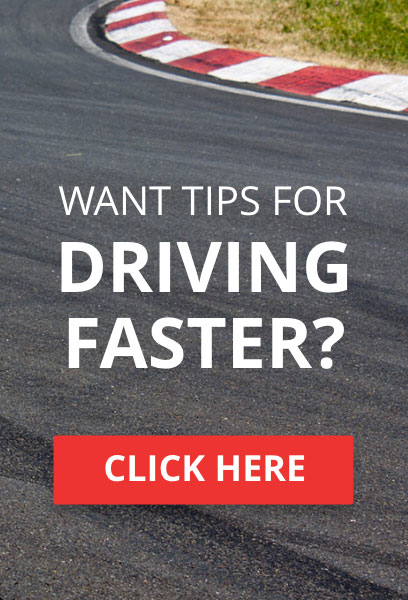 I'm surprised this hasn't been discussed here, but there has been a bit of talk about it recently from the world of F1. The jist of the rule changes (in terms of aero):
The original plan of returning to Indycar style ground effect inducing sculpted underbodies has been abandoned.
Rear wings will be much shallower, and have less elements, similar to the wings used at Monza and the old Hockenheim. DRS is here to stay also.
Front wings will be narrower (150mm narrower, which is 15cm) with ''significantly'' lower noses to improve driver safety (probably to stop the cars climbing ontop of each other.
Increase of wheel diameter from the current 13" to bling bling 18" rims.
Crack down on little aero aids on the front wing endplates and sidepods.
This all sounds good to me! All they need to do is increase the cars track width to pre-1998 levels. Please

Last edited by nickyf1 on Thu 19 May 2011 - 21:07; edited 1 time in total



TORA Race Number

: 271






Number of posts

: 10770


Location

: Glasgow


Registration date

: 2008-09-26


Reputation

: 73






TORA Race Number

: 271






Number of posts

: 10770


Location

: Glasgow


Registration date

: 2008-09-26


Reputation

: 73



Sorry, but in my opinion, theyll just look hideous. Keep it at 0.09Cd, please.







Number of posts

: 1085


Location

: Luton, UK


Registration date

: 2011-03-06


Reputation

: 6



DRS is an abomination and must go if you ask me.

Abandoning ground effects is insane because it would solve the problem of aero wake preventing overtaking.

Changing the front and rear wing and limiting other aero is just going to jack of the cost of competing as teams will spend millions trying to regain all of that lost downforce. The FIA and FOTA are constantly saying that they are trying to make the sport cheaper, but it really doesn't seem like it if you ask me.

The lower noses will probably be more aesthetically pleasing, but I think the jury is still out on making the cars safer. It seems like a low nose would just create a ramp for another car to launch off of rather than the high nose creating an upside down ramp on the launching car.

Changing the wheel size is probably a good idea since it will make the sport slightly more relevant to road cars, but again, this will massively increase costs because it will completely change the suspension on the cars. They are able to run such stiff suspension now because of the give in the large sidewalls of the tires. If that give is gone, they are going to have to figure out how to work the suspension some other way.

And then there is the 1.6l turbo 4 pots. I'm sorry, but come on; those engines have no place in a sport dominated by car companies like Ferrari and McLaren. When the successors to the Ferrari Enzo and McLaren F1 come out with small 4 cylinder engines, then we can talk, but until then, we should be sticking to at the least a V6 if not a V8. If they want to add a turbo, that's fine with me, but look at the teams who are competing: Ferrari 458 uses a V8, McLaren MP4-12c uses a V8, Mercedes SLS uses a V8, the one exception might be Renault since I have no idea what they use in their road cars.



Number of posts

: 824


Location

: San Jose, California


Registration date

: 2011-03-03


Reputation

: 6



FOTA are a Paracyte on F1 just as much as Bernie is.



TORA Race Number

: TBD






Number of posts

: 3833


Location

: South Wales


Registration date

: 2010-04-14


Reputation

: 82



As long as Ferrari and FOTA are on the same side I think its a better, although not great, alternative to Ferrari and the FIA being on the same side.

The little teams benefit from voicing their opinion from Ferrari since the FIA can ignore people like Toro Rosso all they want, but when Luca and Ferrari throw their annual conniption fit they have to listen.



Number of posts

: 824


Location

: San Jose, California


Registration date

: 2011-03-03


Reputation

: 6



V12-gazillion horsepower in the size of a shoe thats F1 . . .



Number of posts

: 251


Location

: Narnia, Ireland


Registration date

: 2008-08-19


Reputation

: 0



I would love to see that. I think that if the FIA wants to actually be serious about getting green, the only regulation they should have in F1 is a set amount of fuel that each car gets for a race. Other than that, the teams are free to make their cars as fast and powerful as they can, but they have to maintain a high level of efficiency so they don't run out of gas.

If say Mercedes figured out how to crank 1200bhp out of an engine and still only use a single tank of gas over the course of a 200 mile or so race, imagine what that technology could do for their road cars. Instead of having a stupid Prius, we could all be driving around in cars that look and sound like a 458 and still get great milage.

I realize that this is a pipe dream and that it doesn't seem very realistic, but consider for a second who the smartest people in the automotive world are. They are the F1 engineers because that's where the money is. No doubt an incredible amount of intelligence and thought went into making the Prius, but how many years has it taken for that car to become what it is? Compare that to the rate at which F1 cars are developed, in which a span of seven days between races can see the pace of a car completely turned around. If you gave an F1 design team a few years to make a car and did not distract them by making to go to races and things like that, the result would be incredible.



Number of posts

: 824


Location

: San Jose, California


Registration date

: 2011-03-03


Reputation

: 6




---
Permissions in this forum:
You
cannot
reply to topics in this forum