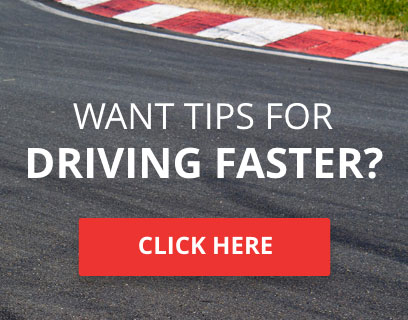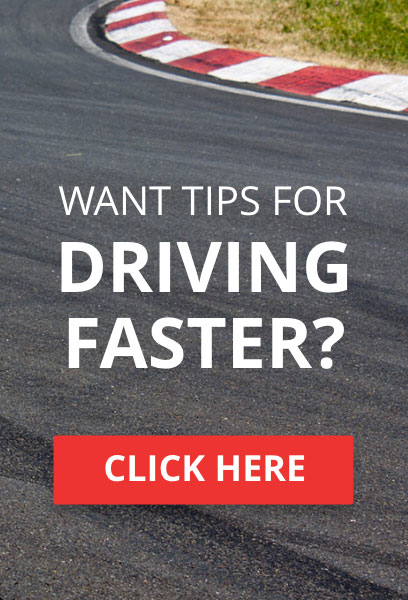 Gamertag - irn bru moo

Age - 38

Country - East Midlands - UK

Experience - Well in my young days, i did a bit of Banger Racing, when Mk II Granada's were full and plentiful and the money aspect of the sport wasnt too bad, unlike these days where you even get race engines in banger racing, yep i know. But please dont let my past put you off, im more mature these days. Im still fairly new to online racing, i didnt discover the joys of Xbox Live until about three months ago. Since then, been playing on the cycled production side on Forza 3 and now Forza 4, any success in this, well if im not taken out on the first corner, i can hold my own.

Interests - Im a huge Nascar fan, living in the UK it was always difficult to watch the best motorsport in the world, but thankfully the world is getting a smaller place, satalite tv is one of the greatest inventions and i now havent missed a race since 2002, being to several tracks in the United States to see it live, different league. Most things with an engine will get watched in this household, except F1, thats banned, not been the same since the mid 80s, sometimes technology ruins things. In fact i have a real passion for most things American, the Football i watch involves helmets, i understand the joys of baseball and having owned several Pontiac Trans-Am's through the years, i do feel that i ended up on the wrong side of the water sometimes.

Expectations - I prefer the F to S Class cars on Forza, as i said earlier, im still fairly new to online racing and at this moment in time, i stay well away from the Sportscars, Aussie V8s, DTM. Im sure this will come in time, but at this moment in time, im not good enough at that level, and im only going to race in series which suit my driving style. I have steadily improved in areas of the game, to the stage where the only driving aid i still use is the suggested braking line, but this is more due to the variety of cars driven and the braking points being different in each, more a safety feature as im not one that likes to cause accidents and for the sake of a small guide on the braking side of things, because the race line on it is usually completely different to my racing line. Im a complete amateur to setting cars up, im learning slowly, currently another series i play on is helping that aspect along the way. Do i make mistakes, yes occasionally, i think in all honesty, most of us do. One of the reasons for sticking in the lower classes is that i know im not good enough for the hi-spec cars, so for the moment, i cant fully handle them in race conditions, and i hate traction control, having owned a good few American Muscle cars in my life, its like the devil to me, and until im good enough i dont do them online.

My main goal on this site though is just to have a bit of fun really. I really do enjoy the racing online, im currently the type of driver thats mid pack, and theres usually two or three drivers at exactly the same level as myself. Im not going to be winning races, im not good enough yet, but im not all about the winning, the racing of any car, putting in a bit of work for the paintjob for each series, and just enjoying the competitive nature amongst friends. Im also looking forward to being involved in a more organised format, i have only been doing the Online Leagues since the release of Forza 4, and so far, i have been involved in four different championships, one is still ongoing, and the running of the organisation is superb. The other three all ended after week one, no reasons why in the case of two of them, the other, we ran the qualifying in the second round, then he said he couldnt be bothered and pulled out. You look forward to a race for a couple of days, getting in some practice laps, so that your on the ball and ready to enjoy an evening of racing, he comes on a hour late, does the qualifying and says i cant be bothered, ruined my evening.

How did you hear about TORA? - I was going through the Forza forum, a place i never knew existed until the release of Forza 4. I was looking for potential races in the week. Weekends are busy times for myself, and Sunday nights are a certain no no, well for a couple more weeks anyway, until next February. The club that i race with on a Friday is excellent, but they only run Friday, Saturday and Sunday. The one thing that stood out about the TORA site was the level of professionalism. Obviously i havent raced with anybody yet, but you can tell from the outset, that you will be racing in a well organised event, run by people that really care about what they do, after all, we are all searching for the same goals in online racing, thats to sit back, wear a smile, enjoy some good close racing, this is the closest we will ever get to being a professional race car driver.

Download 3.53mb/s
Upload 0.62mb/s
Ping 35ms

Understanding what that means - Not a clue, to the best of my knowledge, i havent had a problem so far.



Number of posts

: 11


Registration date

: 2011-11-10


Reputation

: 0



Hey and welcoem to TORA

I'm pretty sure you'll find somethignt o enjoy here, our midweek racing is really good and the Spec racing we have recently strated doing is a great place to start learning online racing and how the people you will be racing against work.
I have to admit, when I saw the irn bru name I assumed there was another fellow Scot in the room




TORA Race Number

: 20






Number of posts

: 13794


Location

: Falkirk, Scotland


Registration date

: 2008-08-18


Reputation

: 186



Welcome to TORA!
There's plenty going on around the place ahead of our main series in 2012 so have a noce about.
We have the MX5s starting very soon, that's an ideal way to get into the racing and get used to our style. Should be ALOT of fun too if the real series is anything to go by

jenson09




TORA Race Number

: 10






Number of posts

: 14603


Location

: Cullompton


Registration date

: 2008-08-05


Reputation

: 141



Oh im a fellow Scot, Richy, although the accent is all but gone these days, i spent my early years in Cowdenbeath, but moved south of the border about 30 years ago now. Still keep an eye on the Blue Brazil results though.



Number of posts

: 11


Registration date

: 2011-11-10


Reputation

: 0



Hey welcome to TORA

Any questions please ask

Racing is life, anything before or after is just waiting



TORA Race Number

: 47






Number of posts

: 15745


Location

: Solihull


Registration date

: 2008-08-16


Reputation

: 114



Richy wrote:I have to admit, when I saw the irn bru name I assumed there was another fellow Scot in the room
Haha - not always the case - I have a colleague in Zurich who always gets me to take him a few bottles over whenever I'm in Switzerland for meetings because they can't get it there!!
Oh, and welcome Moo!!





TORA Race Number

: 80






Number of posts

: 6084


Location

: nr Brighton, UK


Registration date

: 2009-06-22


Reputation

: 121



Irn Bru!
I have a relative who works for them, so it's good to see

Welcome!



TORA Race Number

: 271






Number of posts

: 10770


Location

: Glasgow


Registration date

: 2008-09-26


Reputation

: 73






TORA Race Number

: 12






Number of posts

: 5764


Location

: worldwide


Registration date

: 2009-05-04


Reputation

: 52




---
Permissions in this forum:
You
cannot
reply to topics in this forum