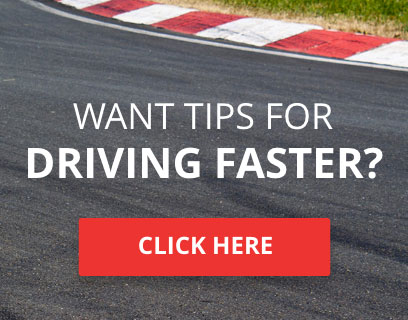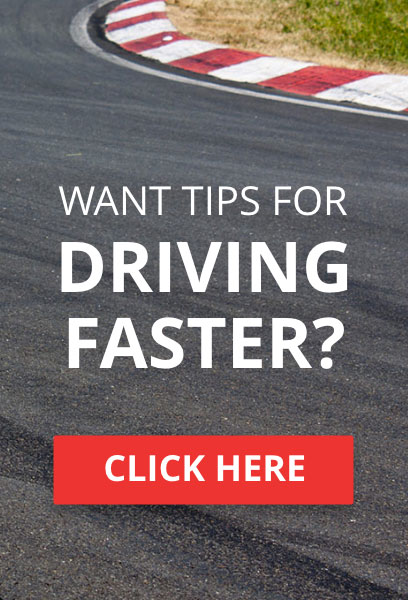 We start this week off with huge congratulations to PLOW RUN WIDE who has utterly dominated the TORA GT this season. He has taken various cars, put them through their paces and been nearly untouchable all season long. His team mate Obi Gun has definitely been the best of the rest as a combination of other teams and drivers have been left fighting it out for second place in the standings. With one round to go the fight for 2nd and 3rd will be very interesting as Ianmr and F4H MOPAR001 will be taking it right down to the wire, and the Teams Championship is till wide open as F4H Motorsport, M&M Racing and STORM all capable of winning.
PLOW RUN WIDE takes home the prize of a huge 20% discount from GT Omega Racing on anything in their shop. He also wins a very generous prize direct from Microsoft including a Speedwheel, Forza Motorsport 4 T-Shirt and various FM4 branded goodies. There is also a collection of FM4 goodies available in a prize draw that will take place at the end of the season for all the drivers who have taken part in 7 out of the 10 races. Details of who is eligible can be found on the forums.
http://forums.theonlineracingassociation.com/t6982-msa-tora-gt-season-8-sponsored-by-gt-omega-racing
At the weekend however it was F4H Carrera who took the overall victory as himself, PLOW RUN WIDE and Ianmr fought nose to tail in both races on Sunday night, pushing each other further and further away from the chasing pack. Tuskuba was definitely a track that I don't think everyone was ready for and with it being the first time the tight and twisty track hosted the TORA GT we weren't sure how the big heavy GT cars would fare around it. Thankfully we had a much less adventurous time than we did at Motegi and all the cars completed their racing without any issues. Close racing was had throughout both lobbies and Tsukuba was definitely a track where you had to make your In and Out laps on your pit stops count. Many drivers lost or gained positions in the pit phase this weekend and it provided some nail biting finishes.
We move onto the final round of the Season and travel to Switzerland and the Bernese Alps on the 27th of May.
The World GT Mini Series has hit it's half way mark and all pf the drivers have had a nice shake up to provide even more testing data for Season 9 of the TORA GT. Laguna Seca witnessed the same intense racing that the real ALMS saw in it's GT class, and BG Hainsey took his first TORA victory! Well done to him and all the racers who are talking part in the World GT Mini Series. Speaking of Season 9, check out the brand new teaser trailer for it.
https://www.youtube.com/watch?feature=player_embedded&v=CR7YbuRA9xs
The TORA TCC visited the short and sweet track of Maple Valley in its last outing but CQR didn't quite have it all their own way like they did at Sedona, with five of them taking spots spread throughout the Top 10. CQR MAGIC did take top honours though, just beating PLOW tubbi and lfcnicklfc in a hard fought battle. Action was seen all the way down the field as on such a short tack there was even the chance of some people being lapped and nose to tail battling all night long. The nature of the track can be dangerous however, and a few safety cars were called when too many people tried to fit onto the same piece of track. The track choice received some mixed reviews however, but all in all it created some intense racing and one that will be remembered.
Tonight we visit Road Atlanta Club and with the long sweeping over-the-hill right hander and tight chicane we could see some more classic Touring Car action. Lobbies open at 8pm BST, so visit the forums to sign up.
http://forums.theonlineracingassociation.com/t7525-tora-tcc-meeting-6-rounds-11-12-road-atlanta-club-15th-may-2012-8pm-bst
The ISCC returns this weekend after its visit to the high speed circuit of the Bernese Alps. ATR DAN tooks victory in an ATR 1-2 with Stonewall458 backing his teammate up to the end. This has given the ATR team a huge chance to secure the title before the end of the season, but the ever present AudiSport team in their new R18 will be trying their hardest to not let ATR walk away with both the Drivers and Teams championships in P1.
The LMPC battle is heating up as FranchittiFan is making his push for Bli33ard's first position by taking victory in the last two rounds. Culchi isn't very far away and it's looking like it could be a three way tussle into the final round.
GT is also extremely close with last years ISCC champion gen3ral ts0 fighting off the advances of Duke of Bruno, TrooperR6 and Rollin' InAn STi and with only 31 points covering all four drivers Catalunya is going to be extremely important.
This Sunday the ISCC circus travels to it's penultimate round at Catalunya on May 20th.
http://forums.theonlineracingassociation.com/t7555-tora-msa-iscc-europe-round-7-catalunya-gp-20-5-12
With Summer (supposedly) approaching that can only mean one thing for us Endurance fans, Le Mans is edging ever closer and of course TORA will be running our fourth annual 24 Hours of Le Mans. With Sebring being such a successful event for us this year we can't wait to see who will be contesting Le Mans and who will be crowned the true Endurance King. Check out the latest teaser trailer for our event and check out our forums for the dates.
See you on the track!
https://www.youtube.com/watch?feature=player_embedded&v=MNhg50tOW44


twitch.tv/Biggsy



TORA Race Number

: 441






Number of posts

: 7494


Location

: Cambridge, UK


Registration date

: 2009-05-23


Reputation

: 145




---
Permissions in this forum:
You
cannot
reply to topics in this forum