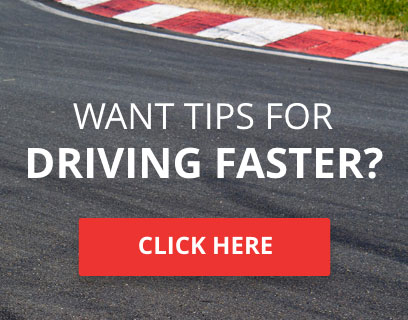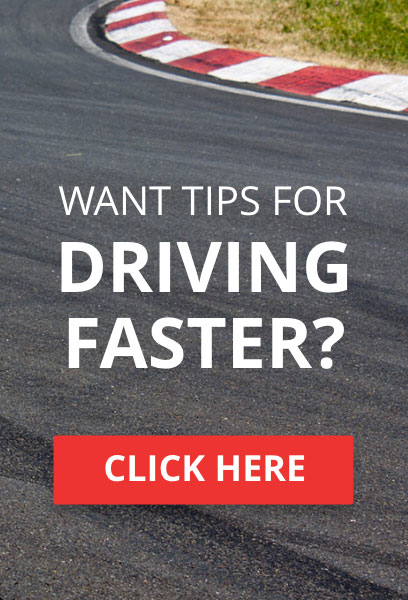 To start this mini guide to Le Mans, I shall be going through a couple of basic things to help everyone prepare for the race.
Tonights subjects are
connections
and
getting into lobbiesNAT Settings
Connections are always an issue between player, in terms of getting into lobbies, and being "unable to connect".
Please EVERYONE review this thread and carry out the instructions as it guides you:
CLICK HERE FOR NAT SETTING INSTRUCTIONS
This is a MUST DO operation. Those new to this type of event within TORA must understand that with the stints due to start precisely at the times advertised, we will not wait around for people to sort this out when the stint is due to start. We will proceed with the stint without you!!
To prevent this, read the thread and take action before it is an issue, and you lose many positions and laps due to not having been prepared!
The same will be said for being available when your stint comes about.
[A] You MUST be online 15 minutes before the stint is due to start, and at your Xbox to accept your lobby invite. If your not online when the stint is due to start, we will not wait for you. If your in the lobby, but not ready to race at the time the stint is due to start, we will start without you. This is to give people plenty of warning in case this scenario happens.
Lobby hosts MUST have an way in which they can see you are online, and invite you in. The best way for this, is to add the
"MSA TORA TEC"
gamertag to your friendslist, that way all hosts can find you easily to get you in.
With all of the above prepared, then your team should be all set and ready to race this weekend!
Tomorrow morning I shall add part 2, which is final things to do to make sure you will be part of the event, including qualifying, races stints, and rules during the event!
See you at La Sarthe!!



TORA Race Number

: 441






Number of posts

: 7494


Location

: Cambridge, UK


Registration date

: 2009-05-23


Reputation

: 144



If you try to add "MSA TORA TEC" and the friends list is full (it's getting close), please send a friend request to "MSA TORA ISCC" instead.




TORA Race Number

: 80






Number of posts

: 6084


Location

: nr Brighton, UK


Registration date

: 2009-06-22


Reputation

: 121



Morning all, on this day which is like Christmas Eve! Only its TORA. And Le Mans. And will feel like it lasts alot longer than Christmas after 6 hours behind the wheel/pad.
Anyways! This mornings subjects are qualifying, race stints, and rules during the event!
QUALIFYING
All teams MUST have at least 1 qualifying time, and a qualifying time which is considered respectable (either dirty or clean) to be entered into the event. This is something which has been voiced all week, and we are still to have a qualifying signups from; Precision Engineering and SCAR, and still to get times from RWS, Toyota, Precision, Rebel Outlaws, BG Race Division, Krypton, Rennsport, Oreca Hailfire 93, HBB, SCAR and the F4H Ford. As long as times get set for all these cars by the end of today, and with a respectable time (For example, a 3:45 for P1 would probably be a cut off point of respectability) then everyone will be set to go!
STINTS
To get things organised for the event in terms of splitting the field and such, we need all team stints, completed and to an unchanged state by 9pm BST tonight!! There are alot of teams to organise and shuffle in this event, and to keep things as simple as possible, lobby hosts need to know who to invite. If we can't get these in the next 12 hours, then the entry will be cancelled. I shall be having a lobby host meeting for the event tonight, and if we don't know who will be driving when, its a little pointless the entry being there as noone in the team will get an invite. The following teams need to send us stints plans,
- Toyota-Hybrid
- Precision Engineering
- SCAR
*mumbles to ones self* hmm, some similar names to those not qualifying, hmm
ANYWAYS!
Driver / Team Disqualifications
If there are any issues on track from either a whole team, or a single driver, the stewards reserve the right to exclude those parties from the remainder of the event. This can either include verbal abuse/bullying, unsportsmanlike/unsafe driving and drivers being unable to communicate via headset (for lapping and listening to race steward / lobby host purposes).
If a single driver is excluded from the remainder of the event, the other teams members will try to be informed as soon as physically possible for them to shuffle their stints if they would like to.
That's it for this morning, tonight I shall post the third section between the two LIVE streams tonight, covering reserve drivers, and what goes on during the race itself, and what we'll need from the drivers at the end of each stint.
BONJOUR!!




TORA Race Number

: 441






Number of posts

: 7494


Location

: Cambridge, UK


Registration date

: 2009-05-23


Reputation

: 144



It's race day!

A few things I would like to say before we start the event.

We learned many things at Sebring when trying to get people into lobbies and getting them going quickly so that we did not fall behind schedule. With this being a 24 Hour race I do expect a few delays with regards to connection issues but to make it simple and quick please try to do the following.

Stint preparation.

Please make sure you are online at least 15 minutes before your stint is due to start and they you know who your lobby host is. You will get an invite from the lobby host, however please be aware of the Staff gamertags so that you are not surprised by who is inviting you.

The race stints will last for 1 hours and 50 minutes. At that time all competitors MUST stop exactly where they are on the track. The lobby host will then ask for your current distance that you have travelled. At Le Mans it is the total distance travelled that counts, so we need to add them all up after each stint. The fairest way we can do this is be stopping on track. We did this at Sebring and it work very well, so I am hopeful this will work again. We will have camera cars in each lobby, so we will will know if anyone is moving and they will be penalized accordingly.

The final stint will finish in the same fashion as an ISCC race. We will race to 2 hours, and at the 2 hour mark everybody will finish the lap they are on and then meet at the pitlane exit. When the time comes you must remember the time you crossed the finish line at, and your overall distance (which shouldn't change by the pitlane exit) This only applied to stint 12, the last one.

Due to the problems on FM4 and Xbox Live we cannot completely eradicate NAT and connection issues. Please make sure that for every stint you have a back up driver ready to take your place for your stint. The backup driver MUST be someone from your team, and not a new random member. It may be very difficult to have back up drivers, so obviously it isn't mandatory. It just means that you won't miss out on a stint due to connection issues.

Regarding connection issues, we will be opening the stints 15 mins early and trying to get everyone in as possible. Some people will be double stinting, so lobbies cannot go whilst the previous one is running. We aim to start the lobbies on the hour every time, but if we have connection problems we will be waiting for 10 minutes at most to get people in. If you cannot connect and cannot get online by 10 past the hour the stint will start without you. We relay on a lot of pre planning from everyone today that is taking part to make it as easy and smooth as possible, so we will not be hanging around for half an hour at the start of each stint trying to get one or two people in.

At the start of every stint after the first one we will be starting the races with a 1 second roll off from the grid. At Sebring we started under a safety car every stint, but with Le Mans being such a long track we have changed this. All stint will now set the grid around Camino Mini, and the Le Mans stint will be set in lobby points order, so the field will be set in the last positions of the previous stint. The 1 second roll off is so we do not all pile into turn 1 together.

Other than that I just want to wish everyone the best of luck over the next day or so. Remember, it is a long race and it will not be won in the first corner. As we found out at Sebring, consistency and reliability is key to winning so try to avoid crashes and hope your connections stay stable throughout the event.

See you on the track!



TORA Race Number

: 20






Number of posts

: 13794


Location

: Falkirk, Scotland


Registration date

: 2008-08-18


Reputation

: 186



Please make sure that every driver has either MSA TORA TEC or MSA TORA ISCC added as a friend on XBL. It is your responsibility to make sure you are easily "findable" by the lobby host for sending invites to race. If a host cannot find you, they will go without you.

Edit - the MSA TORA TEC gamertag is now full. Please add the MSA TORA ISCC gamertag if you are not already on either list. These are the two tags the hosts will be using to find drivers.




TORA Race Number

: 80






Number of posts

: 6084


Location

: nr Brighton, UK


Registration date

: 2009-06-22


Reputation

: 121



Bumpage

All driver please read Richys post above, in case you missed it


twitch.tv/Biggsy



TORA Race Number

: 441






Number of posts

: 7494


Location

: Cambridge, UK


Registration date

: 2009-05-23


Reputation

: 144




---
Permissions in this forum:
You
cannot
reply to topics in this forum