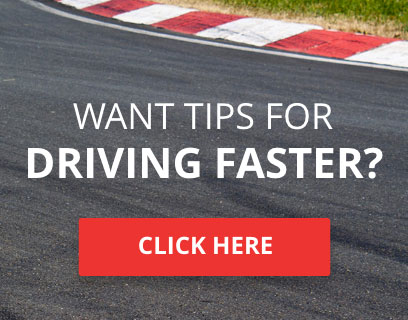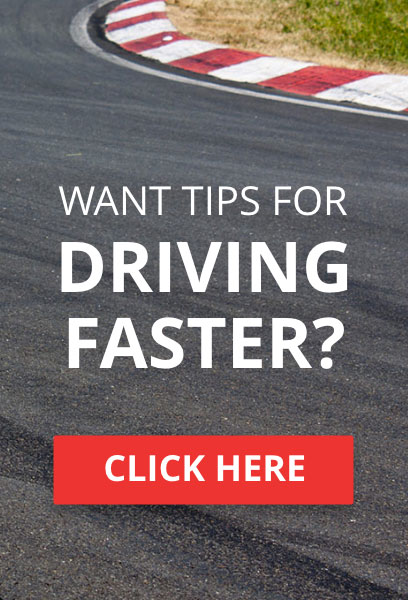 Well, what a week. It's been all about Le Mans this week as endurance fever caught everybody and we celebrated the passion that is Sportscar racing in the best way we know how.
The 3rd Annual TORA 24 Hours of Le Mans kicked off last Monday as the teams took to the track as official qualification began for the event.
Over 30 teams and 115 entrants qualified for the event throughout the week. Each night a lobby was open for the drivers as the mixed classes tried to find their fastest time around the eight mile circuit. It wasn't without its problems however, as the requirement to set a clean lap time became very difficult as the P1 cars caught up to the GT cars. Check out the spotters
>>HERE<<
guide to view the incredibly professional field that took to the track.
At the end of it all however it was F4H Motorsports who took pole position in P1 by setting an incredible 3:21.028, closely followed by Team RaceWorldSeries.com and Unicef CQR in which half a second covered the top three teams. GT was just as incredible, as the F4H Racing team set a blistering 3:58.240 which was a whole second in front of their sister F4H Corvette Racing Team who set a 3:59.309 and nearly a further second in front of the third placed team Havok Racing who set a 4:00.727. This was just proving how competitive the field was going to be for the next 24 Hours as we headed towards Stint 1.
We were set up to record most of the stints throughout the event, and a number of us were in the commentary box as we started Stint 1 of the 24 Hour race, which you can watch below. You can also watch the full race re-run on the TORA Live stream Library, which can be found the the Library option below the video. They are all compiled into one folder as well, so all you need to do is click on the 'Full Race' tile and all videos from Qualifying to the Final Stints are available to be watched. Race start is about 15 mins into the LM Stint 1A video after we do some pre-race build up.
The events of the race are far too numerous for me to talk about in here (and it will take me far too long to type them all up!) but the key battle between F4H and RWS kept the entire audience captivated throughout the night as they remained on the same lap for most of the race. Reliability and 'technical' issues became the biggest factor in the overall positions of the race, as numerous teams that were expecting to be winning their classes suffered the reliability problems that have affected them in the past. F4H Motorsports in P1 however kept their consistency up and the cars healthy and were able to bring home the gold as they took the overall honours. Team a1x Racing, a largely Dutch and German outfit, also made sure they kept out of trouble and were the surprise of the race as they took second place overall in their début TORA race. In GTs the M&M Racing team kept their noses clean and stuck to their aim of being consistent throughout the race. If it hadn't been for the troubles the F4H teams suffered from in the GT class then the outcome could have been very different. As it was, two elated teams took second and third in class from the B lobby as they also made sure they didn't suffer any technical problems. BG Race Division out-performed their sister Vodafone British Gamers team and the HBB RACE TEAM, whose drivers were stinting back-to-back for the entire 24 Hours, brought the car home in third. The battle for the silver and bronze in GTs went right until the very end as both teams finished on the same lap and only 3 miles separated them after the 24 hours has passed. Just visit
>>HERE<<
to view the final overall standings after 24 Hours.
The race was incredible and I think it surpassed all of our expectations. When we started this year and the TEC we did not expect to have so many people enter the race, and we certainly did not expect to be live streaming most of the event! We just want to thank everyone who took part in the race, as without you guys there wouldn't be a race to put on. We know there were a lot of issues with connections and we can only apologize for that, it was not our intent to end up and hour behind schedule. We thank you for your patience, your excitement, the team involvement, the build up and your kind words after the event. We are determined to make Le Mans 2013 even better, but before then we will have Silverstone and the Nurburgring to visit this year as the TEC continues on the weekend of 12th-13th of September for the TORA Britcar 12 Hours.
The TORA 24 Hours of Le Mans also starts our MSA National Motorsport week events.
This week we will be covering a large variety of motorsport on TORA. Check out the details of the roster and then visit
>>HERE<<
to find out how to get involved. The Wednesday and Thursday events may change soon, but we will let you know before the time comes.
National Motorsport Week is a week-long celebration of UK motor sport, designed to draw public attention to all areas of the sport and ultimately inspire more people to get involved as competitors, volunteers and spectators.
The Motor Sports Association teamed up with the Motorsport Industry Association (MIA) to breathe new life into the initiative in 2010, when it was moved from its traditional August date to early summer.
Every UK-based Formula 1 and World Rally Championship team got involved, throwing their doors open to the public for exclusive factory tours and other activities. Meanwhile MSA-registered clubs across the country took the sport to the public through car displays and novice taster events, and venues offered special ticket deals.
National Motorsport Week – running from 30 June to 8 July 2012 – is a special celebration of UK motor sport jointly promoted by the Motorsport Industry Association (MIA) and the Motor Sports Association (MSA)
TORA will be hosting a series of events of which we want you all to be part of -
Date - 30th June to 8th July
Event titles and dates -
30th - 1st July - TORA 24 Hours of Lemans Monday 2nd July
- TORA SPECIAL PODCAST SIM RACING History
Tuesday 3rd July
- Porsche Super Cup - Nur GP - x2 races 30 min length - Will Use Stock GT3 Cup Cars - x2 Groups Group 1 - Everything forced expect racing line - Group 2 10% Power Handicap but all assists allowed
Wednesday 4th July
- Selective Rogue Historic Cup
Thursday 5th July
- TORA Community night TBC
Friday - 6th July
- TORA Community night TBC
Saturday 7th July
- TORA Club Man mini championship x3 meetings x9 races 4 laps in length random grids
Sunday 8th July
- MSA TORA GT Championship Season 9 opening Round Silverstone Int
TORA has the unique position of being able to champion sim racing as a viable form of driver training and grass-roots motorsport
For more information go to
http://www.nationalmotorsportweek.co.uk/
The MSA TORA TCC is also having a refresh of it's car availability, as many cars are not being used with new teams looking to get into some of them.
Due to the demand and popularity of the Touring Car Championship, and the strict restriction on car allocation, we the organisers have taken the decision to reclaim a number of the "unused" cars from entrants who have not attended more than 2 meetings, and have not had a driver race since Meeting 5.

These cars will be re-entered into the allocations pool, and teams may post an amended entry in the

TCC Registration thread

if they wish to make a car change. These cars are available on a first-come first-served basis, and as this is a special case, will not incur a points penalty to change.
Please visit
>>THIS THREAD<<
to find out the details and to make sure you don't lose your car if you simply have been unable to attend due to personal issues.
Now that Le Mans week is finally over we can look forward to some sleep and relaxed racing throughout NMW. The work never stops though, as this coming Sunday sees the TORA GT Season 9 kick off with Rounds 1 and 2 coming from Silverstone National and with over 145 entries we are going to have out work cut out for us! Remember, the overall winner will receive a full GT Omega Race rig so the competition is bound to be fierce.
See you on the track!



TORA Race Number

: 20






Number of posts

: 13797


Location

: Falkirk, Scotland


Registration date

: 2008-08-18


Reputation

: 186




Similar topics

---
Permissions in this forum:
You
cannot
reply to topics in this forum