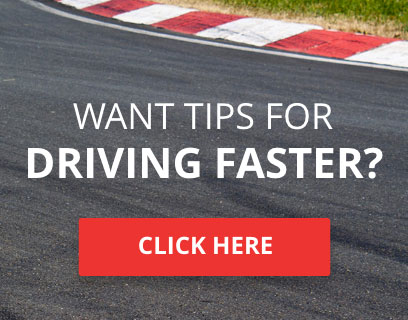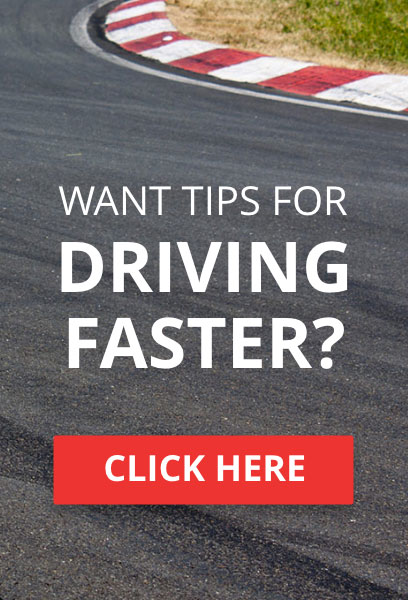 This week Season 9 of the TORA GT finally got off to (a bumpy) start and ISCC America registration is hotting up as we count down the days to Sebring. We also have a look ahead to the next TCC rounds from Hockenheim Short and a hint about out next major announcement.
The TORA GT Season 9 officially got underway from sunny Silverstone this past weekend as a massive 140+ cars took to the grid for what has become one of the most sought after titles in Forza Motorsport online racing. With such a huge range of cars and driver skill, the grid was split by tenths of a second rather than last seasons whole seconds. Out of all the starters only eighteen drievrs managed to put their cars into the 1:21s, however it was TPRB0x who was the star of qualifying as he was the only driver capable of setting a blistering 1:20.708 which was nearly a staggering half a second ahead of second place man CQR VtecTorquE. With full lobbies being covered by a couple of tenths of a second this was an incredible performance and he would hope this form continued into the race meetings.
Due to many problems with XBox Live we had a large delay in getting the lobbies going, and after getting a record number of drivers fully qualified and sorted into their race lobbies in a short space of time we were not expecting to be delayed for nearly one and a half hours whilst we attempted to get lobbies under way. We can only apologize for the issues that we all had to experience, but we managed to get most of the lobbies racing and give them the chance to finally turn a wheel in the opening rounds of the TORA GT Season 9. Some lobbies will be re-running this coming Sunday the 15th of July at 8pm BST. These lobbies will be D, E, H and I. The qualification will be carried over from this past weekend, and we will be going straight into Q2. We fully understand that many people have other commitments outside of TORA which may prevent some people from racing in these re-runs. We will be offering anyone who is unable to attend the full points for the bottom of their lobby, based on their qualifying position. This is the best we an do with a bad situation, and one we hope we can move on from soon. A second dropped round has been added into the rules, so now your ten best meetings will count towards your overall points score and not the original eleven.
Back to the racing, and we were promised something special this season. The races were all incredibly close throughout all the running lobbies, and drivers were very evenly matched with people of a similar skill to theirs. This created intense racing all night, but TPR B0x showed how real his pace was by taking the first overall victory of the night. Race Two in A lobby saw a complete change to the standings, and F4H Koenigsegg took the highly underrated Panoz Abruzzi to the top step. He has already been called the dark horse of this Championship, and with such a huge prize on offer he will be hoping this status will remain. GT Omega Racing is providing the overall champion a full race rig to call their own, and as it ships worldwide we have seen a huge interest in this prize. With only one round down anyone could still be in with a chance of winning.
Round Three and Four of the Season takes place on the 22nd of July from Hockenheimring National where we may see a complete change in the grid order as some car put their power advantage to good use. Look out for Rounds One and Two coming to TORA TV soon!
ISCC America (Season 4) is open for Registration and the entries are increasing by the day. ISCC America focuses on the best American Circuits that can be found in Forza Motorsport 4, and this season there will be four classes of cars to choose from. P1 remains from the Euro leg, but P2 replaces the LMPC category so now there are more cars and manufacturers to choose from rather than just the Oreca. GTE welcomes the Corvette and Porsche Manufacturers into the class, but GTC promises to be a completely unique challenge. Consisting of GT3 based cars, early pre-season testing has shown that these cars are capable of running against the cars in the class above them. With spectacular multi-class racing taking place in this championship it is definitely not one you want to miss out on. Loved the TORA 24 Hours of Le Mans? Then you'll love ISCC America!
The MSA National Motorsport week took place throughout last week, and it was pretty much a big success. With a hige variety of racing taking place on each night we saw some incredible action and brilliant racing from all the drivers involved. The Porsche Supercup was a fan favourite and calls have already been put in to get it turned into an Official series. It faces stiff competition however, as the Classic TransAm racing was just as fantastic and everyone really enjoyed those cars. We may see a return of these cars in the near future as we have some season downtime to fill soon.
We have the TCC Meeting 10 coming this Tuesday from Hockenheim Short and with a CQR 1-2-3 in the Drivers Championship and with both teams leading the Teams Championship the rest of the field has their work cut out for them to prevent the series becoming a CQR whitewash. Races start at 8pm BST on Tuesday the 10th of July.
Well that's almost it for this week. We have some big news coming in the next few weeks regarding TORA as a whole, but we are unable to disclose full details just yet. All I am going to say for now is that the month of September is going to be extremely busy for us!
See you on the track!
Last edited by Richy59 on Tue Jul 10, 2012 11:46 am; edited 3 times in total



TORA Race Number

: 20






Number of posts

: 13797


Location

: Falkirk, Scotland


Registration date

: 2008-08-18


Reputation

: 186




Similar topics
Hey all,

I contacted Xbox support last night and spoke to a techy regarding the issues we have been having.

They are unaware of any issues for server maintenance, upgrades & downtime.

They did however note what issues we all have been having and will pass to Turn 10, I did state that the issue may not only affect Forza but most other games were private matches can not be arranged.

They did say however that these would need to be reported as well, and that as I only had forza information they could only pass to Turn 10 to investigate.

What is strange they did say was the same time of Day, if it happens once more tonight we all we need to post of the support page of xbox.com and turn 10, this all could be down to to the issues xbox live had last friday.

Hopefully this will resolve itself but I can say TORA staff will always try our hardest to resolve these issues, its the fact we pay for this service which makes it even worse.


---
Permissions in this forum:
You
cannot
reply to topics in this forum