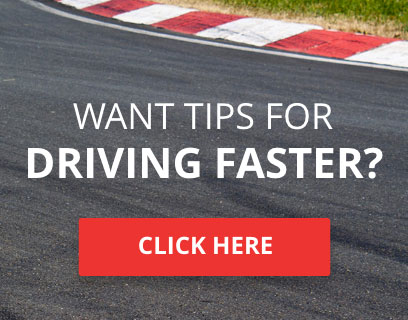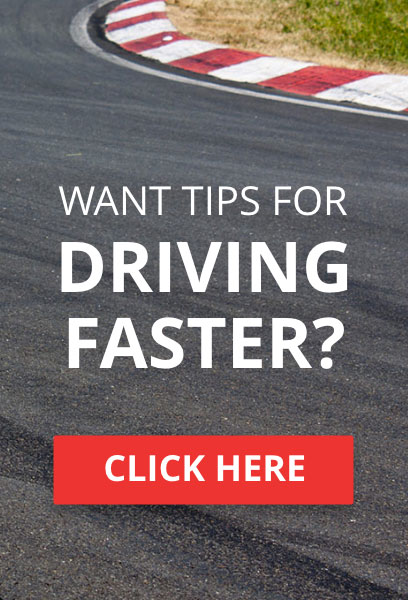 TASCAR gets off to a flying start, ISCC Season 4 gets the wheels down for a pre-season test around Maple valley and TORA is still plagued by the current spate of online issues on Xbox Live.
The TORA GT was back at Silverstone this past weekend as we tried to re-run the lobbies that were unable to race during the opening weekend, due to the numerous connection issues we had at the time. Suffice to say, lightning struck twice, however this time around we didn't get any racing going. Lobbies D, E, H and I have now been officially cancelled, and all competitors will be scored based on their qualifying positions from the opening weekend. It was with heavy hearts that we had to make this decision, and we are very thankful for everybody's patience during both weekends as we tried to get things going. We have added in a second dropped round to the series to cover Silverstone, so hopefully this will bring a bit of balance back to the series when we reach the final.
We will be back for Rounds Three and Four of the Season which takes place on the 22nd of July from Hockenheimring National. There has also been some recent car PI changes from today (Monday) onwards, so please check the TORA GT section to find out which cars are a part of the increase to make sure you don't miss out!
Rounds One and Two are now available on TORA TV, so make sur eyou check them out! This week Lobby A and B were featured, and the races will rotate each event so we can cover as much of the field as possible.
TASCAR is now officially underway as the cars took to Sunset Speedway for their initial qualification runs. Both F4H drivers and EZT uncabunca set the pace with some blistering lap times. The entire field is covered by just over one second, which in stock car racing can be classed as a pretty huge margin. Ford is leading the way, however Chevrolet isn't too far behind and the drivers will be determined not to let them get too far out of their sights. Round One and the Sunset 250 goes green this coming Saturday the 21st of July at 9pm BST. Don't miss out on some spectacularly close racing in our premier Stock Car series.
ISCC America put the wheels down in the official test and media day on Sunday as the cars took to the ultra fast Maple Valley Circuit. With the track not being on the race calendar it was a great chance for the drivers to show off the true pace of their machines. AudiSport Louis led the way in P1 for the Aston Martin Racing team with a 1:11.130 lap time, just ahead of his team mate from last season CMGraphix, who set a 1:11.543 in the Dyson car. P2 was lead by Richy59 from M&M racing, who are returning to the category, and set a 1:14.417 ahead of the P2 Dyson car of AndyT306 who set a 1:15.170. GTE was extremely close as CRC Skitchin edged his Ford GT out over his Lamborghini competitor IRT TekQ by 0.015 of a second! Incredibly close, and it proves that the racing in GTE will be just as intense as it was when the ISCC visited Europe. GTC was a mixed bag or results, as SOLO Flashbang put in a lap time 3 seconds quicker than the Dragon Racing Porsche who was chasing him. We have yet to see the true pace of the GTC class, and we can't wait to see how they fare around Sebring.
ISCC America (Season 4) opens on the 29th of July from Sebring International Raceway. Qualifying starts at 8pm BST.
The TORA TCC is nearing the end of the season as we are now heading into the penultimate round from Nurburging Short. Last week however we saw CQR extend their lead and their grip on the championship trophy at Hockenheim. CQR MAGiC extended his lead to just over 40 points in the Drivers standings and CQR-Ikea look to be unbeatable now in the Teams standings, with a massive 346 point advantage over their fellow CQR drivers. CQR Randoms however are being kept in check by NTR who are determined to take the silver in what has been an incredible Championship so far. They will have to watch their backs though, as Team British Gamers could bring an end to that. PLOW Tubbi and lfcnicklfc are keeping their eyes on the steps of the podium as well as they could take the places away if anything were to happen towards the end of the season.
Rounds 21 and 22 from Nurburgring Short take place at 8pm BST on the 24th of July.
That's it again this week. A quick final reminder on the Clubman cup which is taking place tomorrow (Tuesday 17th) at 8pm BST. The Clubman Cup features a huge mix of FWD and RWD cars taking to the circuits and cars from 1980 onwards are allowed to compete. Check the Community Series and Events section of the forums to find out more. The racing was incredible last time around, and we are hoping more people will compete as we will be looking to use the Clubman class in our future Endurance races.
Thanks for reading and see you on the track!



TORA Race Number

: 20






Number of posts

: 13797


Location

: Falkirk, Scotland


Registration date

: 2008-08-18


Reputation

: 186




Similar topics

---
Permissions in this forum:
You
cannot
reply to topics in this forum