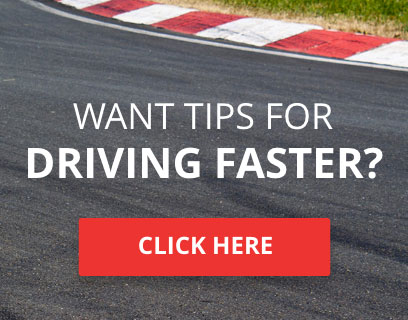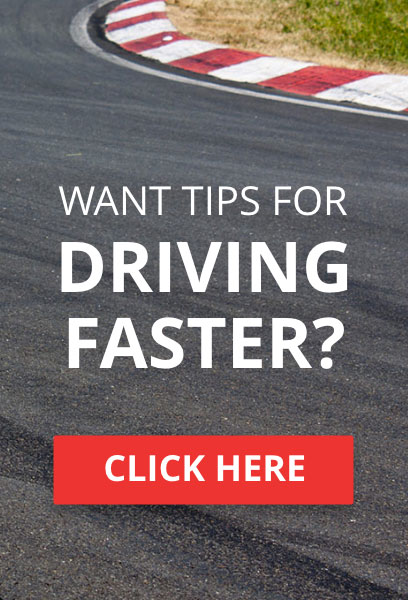 TORA Britcar 24 Hours of Silverstone sign ups have been officially opened and we saw a flood of entry's within the first 12 hours, the top GT class saw its allocated numbers fill up very quick, with space limited now don't forget to enter in the Production & club man classes for what is looking to be another fantastic event.
The event will be Live streamed all weekend long and will feature the same in depth commentary as was seen at Le Mans as well as some special guests.
Road America, whether you're sitting back watching a ALMS endurance race or whether you are taking part in a virtual race this amazing circuit never lets us down. The past weekend saw one of the closet races in ALMS history and not just ALMS history up and down the MSA TORA GT grid drivers experienced some of the closet best racing they have had, and from personal experience Round 4 of the TORA MSA GT series was 1 of my top 5 virtual races across all platforms.
Sunday the 19th of August saw 68 drivers, 37 Teams across 15 different GT manufactures roll into a sunny Road America for Meeting 4 of the latest TORA MSA GT series.
Qualification started at 8PM with Qualifying 1 seeing the gorgeous Ferrari 458 Italia of TPR B0x setting the early pace with a provisional pole of 2.07.278, not to be outdone defending champion PLOW RUN WIDE set an impressive lap time of 2.07.509 to go 2nd in the Yo Sushi Racing Mercedes SLS AMG GT3, CQR VtecTorquE driving for CQR Skullcandy in the Ferrari F458 Italia took the 3rd spot with a very close time to PLOW RUN WIDE of 2.07.576.
Although many drivers were happy with their Q1 times, drivers shouldn't of celebrating too early, Q2 in which drivers are faced with a 1 lap showdown saw a shakeup from 2nd place down, TPR B0x though showed his impressive single lap performance off once more by taking Pole position for race 1 @ Road America, P2 went too CQR VtecTorquE which saw an all Ferrari Front row, P3 went too CQR MAGiC in the Jaguar XKR RSR which is even surprising this reporter for its reliability this season.
Race 1 began with green lights a blaze at 8.40 PM, 14 drivers battled for supremacy in lobby A while 54 drivers battled across 4 other lobby's. Close racing did not just occur in lobby A, the joy of the TORA GT series is no matter what your skill is you always will find a battle to race in, Up and down the racing field close hard fought clean battles accoutred with many drivers reporting "some of the best racing I have ever had online". Race 1 saw the chequered flag drop to TPR B0x with 2nd place going to ATR DAN who had fantastic run up the field to make up 8 places in the ATR Dynamics BMW Z4 GT3 the final podium step went to PLOW RUN WIDE.
Race 2 saw the reverse grid with CQR Smokey taking up P1 in the CQR Skullcandy Ferrari F458 Italia, P2 saw ATR DAN while P3 saw BG Hainesy in the Vodafone British Gamers BMW M3 GT2 lead the rest of the field up the climb to the green flag, Race 2 saw huge excitement up and down the paddock with once more many drivers and teams seeing good clean battles, Race 2 victory went to SNR ANDY who made up an amazing 10 places to take the top step of the podium, P2 went to BG Crunk in the not so slow Panoz Abruzzi while the final podium step went to F4H Koenigsegg in the Panoz Abruzzi. I would recommend that drivers do watch replays from Lobby A, B, C, D & E which can be found on hosts storefront as many of a fantastic battle have been reported right up and down the paddock.
TORA TV has it latest show of meeting 3 from Mugello live now on the website
www.theonlineracingassociation.com
Jake Yorth provided guest commentary of whom I can only highly praise for his work. I can't wait for meeting 4.
Tuesday night's now that the Touring Cars have finished may seem a little bleak, but fear not we are going to be running a number of mini-series ranging from Porsches Super Cup to classic Trans-Am racing these series will be shorter than our usual main series; we are also are also trying to arrange where possible US time zone series friendly races, just like the NATCC we are asking staff from the US to host these.
Between August 28th and September 18th the TORA Porsche Supercup will take place. This series will see the first instance of us implementing a PRO and AM split in the category as we know there has been a great debate amongst the community for this to happen. The PRO and AM split will be decided by a qualification night on Tuesday the 28th. Everyone will take part in the PRO class car and will compete throughout three timed races around three different tracks. Then the split will be made as evenly as possible. Everyone will get 10 minutes to set their fastest lap around each track, and collisions will be off throughout. Then for four straight weeks, running September 4th through to September 25th, the racing of the Porsche Supercup will take place. The PRO class will use same PRO cars from the Qualification night, and the AM cars will use the older spec GT3 Cup car.
Tuesday 28th August - 8pm BST
Qualification night
All drivers must qualify in a pro car
Q1 - Road America
Q2 - Laguna Seca
Q3 - Maple Valley Full Reverse
PRO / AM Calendar
Tuesday 4th September - 8pm BST
Silverstone International
Tuesday 11th September - 8pm BST
Sebring Full
Tuesday 18th September - 8pm BST
Suzka Full
Tuesday 25th September - 8pm BST
Hockenheimring National
Series rules and regulations can be found -
http://forums.theonlineracingassociation.com/t8202-porsche-supercup-rules-and-regulations
Car List and build for the Pro & AM car can be found -
http://forums.theonlineracingassociation.com/t8203-porsche-supercup-car-list-and-build
The Pro Car will be the #54 Black Swan Racing 911 GT3 Cup while the AM Car will be #66 AXA Racing 911 GT3 Cup.
All assists are banned apart from TCS, Auto Gears been the easiest gearing type and racing line.
Tuning is allowed.
Sign up here -
http://forums.theonlineracingassociation.com/t8206-porsche-supercup-entry-form
I can't wait we have always wanted to do a super cup series so now feels like the perfect chance, who knows we may even make this a full time series contender.
We are taking a break this weekend, as staff will be @ the WEC 6 hours of Silverstone, already we have spoken to a number of other Forza communitys who will be going and it will be a fanatsic way to say hello by sharing our passion and support for real world racing.
I for one will be cheering on the gorgeous LOLA Rebellion coupe squad for I hope they can cause a huge upset against the giants of Audi and Toyota.
Stay tuned if you are not in attendance for TORA trackside this week.
See you all on track and may the Porsche be with you why we also may reach 1200 members before our Britcar endurance race.
Racing is life, anything before or after is just waiting



TORA Race Number

: 47






Number of posts

: 15745


Location

: Solihull


Registration date

: 2008-08-16


Reputation

: 114




Similar topics
---
Permissions in this forum:
You
cannot
reply to topics in this forum