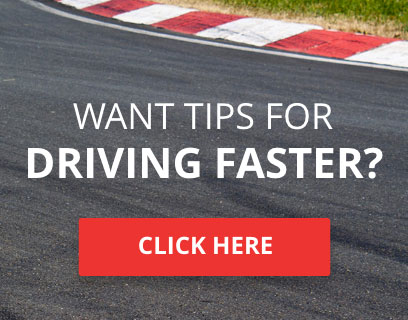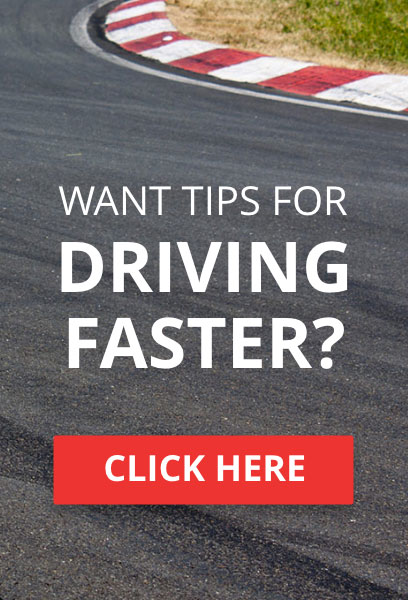 Hello and Welcome
We're back! What an amazing few weeks. Thanks to everyone that we saw at Eurogamer and Britcar! We can't wait for the next few months of 2012, we've lots in store, and our 2013 plans are looking very good too.
継続は力なり Don't give up. Just continuing to hold on will yield/reveal strength and power. Continuing on after a setback is its own kind of strength. Perseverance is power.
Sunday the 7th of October saw Japan play host to round 7 of the MSA TORA GT championship around the highly technical figure of 8 layout of the Suzka GP circuit.
48 Drivers from 30 teams using 13 unique fire-breathing GT sports cars hoped to turn combustion into victory.
2.02.594 was almost 500 hundredths of a second quicker than the nearest rival in Q1 at Suzuka with TPR B0x driving the privateer-entered Ferrari F458 Italia setting a blistering lap to go provisionally on pole. To keep B0x in check, championship rivals CQR VtecTorquE in the CQR Skullcandy 458 Italia set a 2.03.089 to go 2nd, with CQR sister-team driver CQR D4NI3L in the CQR Bulldogs Jaguar XKR RSR setting a time of 2.03.574 to take 3rd place on the provisional grid.
The teams and drivers could not rest though as the dreaded super pole was up next. CQR Skullcandy engineers had been frantically trying to fix CQR VtecTorquE's 458 Italia after an electrical fault while trying to take to the grid for super pole in Lobby A, but sadly they could not get the electrical issues sorted out in time. CQR VtecTorquE sat out the super pole qualifying for Lobby A, and was forced to take up a Lobby B super pole position. This must have been a huge relief for championship leader TPR B0x, as CQR VtecTorquE had been chasing him down, and with TPR B0x having no more dropped rounds this season the GT Omega racing seat is still there for the taking.
Super pole went to TPR B0x ahead of CQR MAGiC in the CQR Bulldogs Jaguar XKR RSR, who was just ahead of ATR DAN driving the BMW Z4 GT3 for ATR Dynamics. Team GB ATR Dynamics were represented for the first time in A Lobby by FranchittiFan, who since the Porsche Super Cup has shown remarkable improvement in his driving.
United Autosports were represented for the first time on the grid with Team Storm merging with them to drive the gorgeous Gulf-liveried MP4-12C, with British drivers CMGraphix & SelectiveRogue taking the McLaren MP4-12C GT3 out for a race shakedown at Suzuka.
All eyes turned to race 1 with a 9 lap sprint in the afternoon, which would be followed by an early evening reverse-grid race. 48 drivers ignited a combined grid of 24,000BHP and an estimated value worth over £13 Million, as the green flag dropped fire and combustion shifted the sportscars towards the first corner.
9 laps later the first chequered flag of the day glistened in the hazy sun over Suzuka, as TPR B0x tasted victory, with ATR DAN and CQR D4NI3L taking up respective 2nd and 3rd on the podium.
As soon as the cars poured into the garage after Race 1, teams of mechanics began to plug in diagnostic equipment, cool brakes and clean intakes as there was only a short break before the intense reverse grid Race 2.
Race 2 saw CQR Rusty in the CQRish Chevrolet Corvette ZR1 take up P1 ahead of BG Wumba driving the BMW M3 GT2 for Vodafone British Gamers, while P3 went to CQR Cobblepop in the CQR Skullcandy Ferrari F458 Italia. As the drivers fired up the engines, sadly two drivers couldn't join the grid. iTeknix in the Dynamics Motorsports Porsche 997 GT3 RSR suffered a coolant leak, and K41L3M xx 99 in the Racing Steps Foundation Audi R8 LMS suffered an electrical issue, both drivers watched as 46 drivers took to the 2nd parade lap of the afternoon.
Race 2 green flag dropped just as the sun was setting over towards 130R, and 25 minutes later BMW factory driver BG Wumba for Vodafone British Gamers in the BMW M3 GT2 tasted sweet champagne as he claimed an impressive victory. CQR Senna made a welcome return to the podium to take 2nd place in the BMW M3 GT2 for CQRr, ahead of CQR Rusty in the CQRish Chevrolet Corvette ZR1 who took the final step in Japan.
Round 7 of the MSA TORA GT has proven to be a fantastic event and drivers up and down the grid celebrated close, clean, fun racing the likes of which we always try and encourage at TORA. Here's a selection of drivers comments from Round 7;
Bli33ard "Well done Chad!! Apologies to gunnerman in 2nd race... absolutely shocking driving from me and I'll put my hands up (see Spoon corner on last lap, Lobby C)"
ATR DAN "What an event!! Pity I lagged out of race 2, but 2nd place in race 1, trying to defend the far superior Jags of D4NI3L and MAGIC. WOW Well done Chaddy on your results from lobby A this evening. I think you made the most of the opportunity. Before I lagged out, the driving standards in race 2 has improved immensely so well done lads. Let's keep it up for the remainder of the season"
WCM Outlaw "That viper was a blast to drive! Fun races and I wish my company was a few minutes later cuz Duncan was coming and I was pushing to get around posixmosh, the final laps were gonna be epic but oh well, next time and nice run Chad!!"
CQR NEON "Safe to say a not bad first night for me I had a crash while racing karts today so I was doing a bit of a Mat Neal and racing with a very bad hand!"
CQR Jono "Excellent racing last night in A Lobby - especially as I found a load of extra pace I didn't know I had Managed to take an unexpected 6th in Race 1 but Race 2 didn't go so well - quickly dropping to the back of the pack in the first few laps. I managed to battle back up to 9th but had a major incident trying to catch up to the main group, collecting Cobblepop in the process (sorry mate!!). The most amazing part of the night...................managing to have a battle with TPR b0x and surviving without damage or being punted off the track"
CQR MAGiC "Really enjoyed the races last night - both races were excellent. Scariest moment was early on in race 2 - car had a big wobble coming out of Spoon, slid into the gravel, slow on the straight and then Jono and me go into 130R side-by-side, neither of us knowing if we should lift off for each other, both get a bit out of shape and then Daniel joins in too - all 3 Bulldogs Jag's inches apart exiting 130R. That could have been a team disaster!"
BG Wumba "Don't think I've had to sweat more than when Senna was hounding me for the whole 2nd race! All in all good clean and fair racing from my perspective in both races"
Championship-wise it's getting very close. TPR B0x leads CQR VtecTorquE by 12 points, with no dropped rounds for B0x left. Can CQR VtecTorquE catch him or will an outsider close the gap? Join us next time at Road Atlanta on the 21st October - 8pm BST.
This week we see the next TORA miniseries begin, the Junior Touring Car Championship, which sees small compact city cars go head-to-head around the world. If you want some close compact racing and can't wait for the 2013 TCC season, look no further!
Racing is life, anything before or after is just waiting



TORA Race Number

: 47






Number of posts

: 15745


Location

: Solihull


Registration date

: 2008-08-16


Reputation

: 114



Great write up

do these get posted over at forza.net ? if not they should


---
Permissions in this forum:
You
cannot
reply to topics in this forum