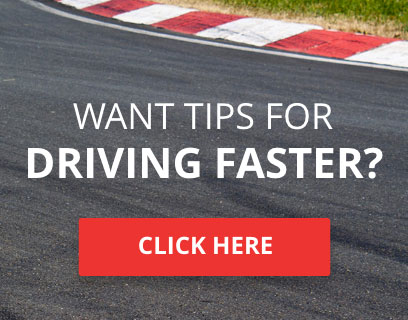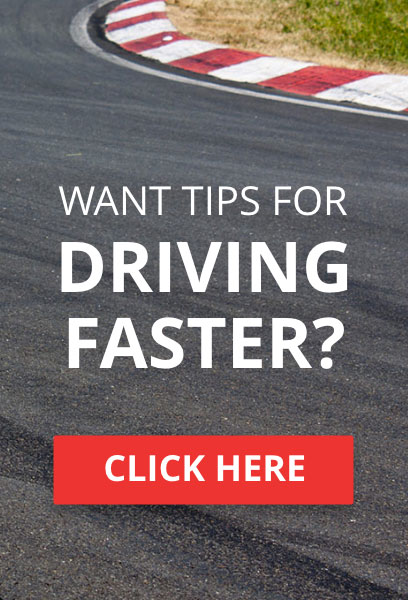 Hello and Welcome fellow TORA racing drivers.
I first of all would like to thank each and every 1 of you for your continued support that you have shown TORA, without you we would not be here today. Our 2013 plans are in full swing and we can't wait for the reaming few months of 2012 as we have much in store.
Over the weekend Richy asked the question via our friends @ Read Up 'What is real?' This is a question which I would like the community feedback on, how real is the virtual racing here compared to real world racing? A thought of which CQR Chris has already replied, please respond in the comments below.
--------------
Sunday the 4th of November witnessed Round 9 of the MSA GT Championship from the world famous Circuit De Catalunya in Spain.
38 Drivers, 24 Teams & 11 Manufactures took the track for the mid-afternoon qualifying session.
How much do you separate a Ferrari F458 Italia & a Jaguar XKR RSR by? Not by much it would seem as TPR B0x & CQR D4NI3L set, for the first time in TORA history, the exact same pole position for qualifying session. 37 drivers managed to qualify within 9 seconds of the pole position time of 1.49.858, with only Realizd in Runny Chicken Racing Mercedes SLS AMG GT3 not making it out on track for the session due a electrical issue.
Q2 - the "Hot Lap" - went to TPR B0x followed by CQR MAGiC & ATR DAN, making it three manufactures in the top three positions, a notable great lap was put in by DaR3alBubba in the Serpent Racing SRT Viper GTS-R, for which is the first time we had a SRT Viper GTS-R in the top 10 since 2011.
As the engineers fired up the V6, V8, V10 & V12 engines, 25 Minutes of racing lay ahead of the 38 drivers across three lobbies. The sun glistened across the start and finish straight as TPR B0x waited for TORA race control to drop the green flag, where over 5,000 BHP thundered towards the first corner of race 1 of 2.
In reverse finishing order Lobby C victory went to Crisis Nine in the X Continental Racing Jaguar XKR RSR. Lobby B victory went to CQR Aero in the Team GB ATR Dynamics BMW Z4 GT3 while it was business as usual for TPR B0x who took victory once more in the Ferrari F458 Italia.
Race 2 started with the exciting reverse grid, where many of the drivers knew that if they didn't push from the start they wouldn't be able to claim the valuable championship points on offer.
BG Wumba driving the BMW M3 GT2 for Vodafone British Gamers took another great victory for which he is turning into the reverse grid specialist, CRA Adder took the B lobby Victory in theTeam CRA KOYO Racing BMW M3 GT2 and finally Graftersroom in the Jaguar XKR RSR for team X Continental Racing took the lobby C Victory.
With only 3 rounds left the following drivers, in my opinion, have a shot at the GT Omega Race seat which still is for grabs as our top prize –
TPR B0x
CQR VtecTorquE
CQR MAGiC
CQR D4NI3L
ATR DAN
BG Beanz

Who do you think could take the victory?
--------------
Drivers reaction and quotes –BG Beanz
Cracking racing in Lobby A tonight. Special shout out goes to CQR MAGiC & D4NI3L for some especially close clean racing, side by side through corners and very closely paced. The cars are very balanced, bring on Laguna Seca!
CQR MAGiC
Thanks Beanz, very kind of you to say - it was a fantastic battle, there must have been 8 cars within 200ft at one point, incredibly close racing! Was good to race against some new people I haven't had to chance to race with too, some really good driving in both races last night.
Sadly, both myself and Daniel can't make Laguna Seca, but will be back for the final 2 rounds.
CQR Jono
Hold the phone...............does this mean I have to tune the Jaaaaaag all by myself Oh well, I always wondered what D Lobby was like.
R!CARDOUK
Little bit disappointed in race 2.. was heading for 4th place on lap 4 and got taken for a spin in turn 1. I had already made the pass and was on the inside line.. however K41L3Mxx99 turned in a bit soon and gave me a push in the backside.Not going to make a formal complaint as i finished where i started. maybe worth a look though. Cheers to everyone in lobby C great stuff and for the most part CLEAN. big up's to all lobby winners and Sorry Matt(jenson09).. didn't see much of you to have our usual tussle ,nice one though.
CRA Adder
First lap I got hit by Franchitti causing me damage in the back ( I will not put in a SI)Second lap I hit CD 195 big time in his back, it was all my fault I will take full responsibility.SORRY CD 195 for f.cking your first race up.
After that smash my car was pretty wrecked so I finished last in the lobby.
Second race started from pole and won the race without damage.
Graftersroom
Well done to everyone in Lobby C, good racing and "mostly" clean.
Double win for the X Continental Racing Team.
Bli33ard
Lobby B was eventful. Lots of shouting and screaming!!!!!!!!!!!!!!!!!!!!!!!!!!!!!!!!!!(exaggeration on the !!!)
WCM Outlaw
Great racing in Lobby B. Started of great with starting on the front row and getting around Chris in the first lap, then never looked back so, Race 1 winning lolRace 2 struggled trying to overtake the slower guys, the Viper just lacked the speed needed to break away down the straights before flying through the next corner lol stuck in the sticky on lap 2 and then fought back into the top 10 before some good hard racing caused the Viper to spin... oh well, its racing lol Overall happy to get a win finally in the Viper, BRING ON LAGUNA!!!
tsaFooT
Great, clean racing last night in A lobby. I hate this track, didn't like how the car behave on this track. Was surprised to be quite competitive though. So it was more fun than expected at the end.
Matt
Lobby C was really good. Had a good fight with Crisis for the Race 1 lobby win. That Jag was just pulling out in a straight line which kept him ahead.
Lead for good portion of Race 2 then got some serious understeer through T3 in the last few laps. Had the second Jag come by anda bit of a touch with the Merc in T4 was annoying as I wasn't expecting it to brake so early. Ah well we both survived and had built up enough of a lead onfourth to keep my podium. Car was very competitive in the race and was running some two seconds quicker than my unrepresentative qualy time... Oh what could have been!
BG Wumba
Me and TPR Box have had some sort of unspoken agreement these last 3 race meetings, where he wins the first race and I win the second race!
Great racing again all round.
--------------
The GT's are off to sunny Laguna Seca next in California for what promises to be a fantastic race, for were Simon may reveal more details for 2013's MSA TORA GT World Championship. Simon has already published a advance copy of the season calendar, but can't wait to tell you more about it over the next few weeks. Keep an eye out on -
http://forums.theonlineracingassociation.com/f265-forum.
This week's Endurance racing comes from Indianapolis Motor Speedway on Sunday November 11th for ISCC Round 7, don't forget to sign in here -
http://forums.theonlineracingassociation.com/t8652-tora-msa-iscc-round-7-indianapolis-motor-speedway-grand-prix-circuit-11th-november-2012
Race starts 8PM GMT with signups closing at 7PM GMT on the 11.11.12
Due to the popularity of the Jnr TCC we have extended our miniseries thanks to long standing community members PLOW Tubbi and FranchittiFan, who have been sanctioned with running the TORA V8 Supercars Championship. Running over 4 weeks, and going slightly faster than the Jnr TCC cars, the V8s will not be one to miss. For more information go here -
http://forums.theonlineracingassociation.com/f268-tora-v8-supercar-championship
V8 Calendar Tuesday nights
13th November 2012 - 8PM GMT - Road Atlanta Full
20th November 2012 - 8PM GMT - Motegi Full
27th November 2012 - 8PM GMT - Silverstone GP
4th December 2012 - 8PM GMT - Indy GP
As you know we have our last Endurance race of the year fast approaching, and we will be announcing more details of the rules and regulations the week following the VLN test on the 17th of November. Time slots for the 8 hours of Green Hell for more information go to
http://forums.theonlineracingassociation.com/f162-tora-nurburgring-8-hours
Our VLN test race starting would be great to see some more SP3 and SP2 cars for which I can vouch are very fun to drive
http://forums.theonlineracingassociation.com/f263-tora-vln
– TORA VLN = Nordschleife - Saturday 17th November 2012.
Our long standing welsh commentator Adrian has put forward a true classic series – I for one am very keen, time to get the tweed jacket and fire up the Austin -http://forums.theonlineracingassociation.com/t8670-classic-sports-and-saloons-saturdays-2013-discussion-thread - Classic racing for 2013
--------------
Request to all our members
–
Over the past few weeks can you think of a great race you had? If so can you tell us about it?
If you would like to participate in the new weekly news letters and be a featured driver please let us know below.
Racing is life, anything before or after is just waiting



TORA Race Number

: 47






Number of posts

: 15745


Location

: Solihull


Registration date

: 2008-08-16


Reputation

: 114




Similar topics
Great Race --> TORA Super GT - Round 2 at Hockenheim Short.

After about 30 minutes of trying to catch up to WCM Outlaw for 1st overall in the GT-500's I finally got a bit of luck as he was held up a bit by a couple of GT-300 cars. This let me get close enough to him to pass him with about 10 minutes left in the race as he clipped the sand while running wide out of the last corner. I managed to stretch a bit of a gap, but, as I came up to lap another GT-500 car with about 3 minutes left, I locked up the brakes going into turn 2 which allowed WCM Outlaw to sneak by me on the inside. At the end of the folloing straight, WCM Outlaw clipped the grass and spun. I was nearly through a little gap on the right when I came together with the still spinning WCM Outlaw. Once we got our battered cars settled, WCM Outlaw was able to get into the staduim section at Hockenheim first which left me to chase him for the final lap till the finish.

---
Permissions in this forum:
You
cannot
reply to topics in this forum