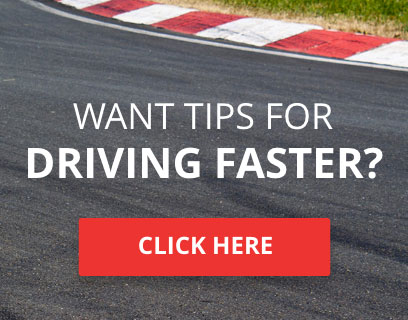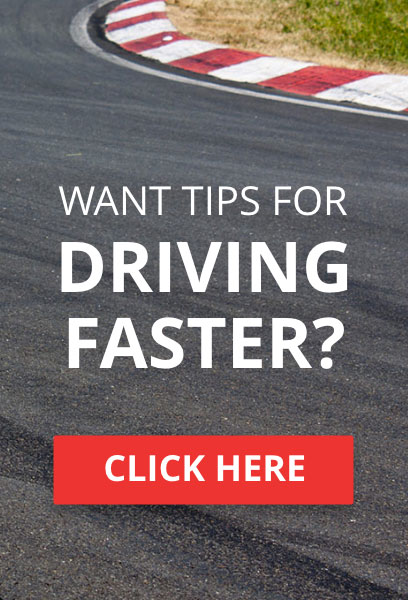 Hello and Welcome fellow TORA racing drivers.
"The lead car is absolutely unique, except for the one behind it which is identical"
A great way to start off this week news with a very famous murrayisms, this weekend we look forward to the debut of the latest brand new F1 Circuit situated in Austin Texas for me the latest F1 track is using the lay of the land a lot more and with many corners representing world famous corners from around the world we could be onto another classic, Turn 10 I am sure will be modelling this circuit for Forza 5 for what may appear sooner than the next Gen.
http://www.formula1.com/news/headlines/2010/9/11198.html
Some of our members have been following BTCC very closely this season, however BTCC is not the only place for fantastic Touring Car Action, WTCC has been going from strength to strength this season (if you take out the world chevy championship) the penultimate round comes from the world famous macau street circuit.
http://www.fiawtcc.com/
If 2.0 Litres aren't what you call loud then check out the TORA V8 Supercars Championship. Running over 4 weeks, and going slightly faster than the TCC cars, the V8s will not be one to miss. For more information go to –
http://forums.theonlineracingassociation.com/f268-tora-v8-supercar-championship
The first round is Tomorrow night but there still is time to sign up
V8 Calendar Tuesday nights
13th November 2012 - 8PM GMT - Road Atlanta Full
20th November 2012 - 8PM GMT - Motegi Full
27th November 2012 - 8PM GMT - Silverstone GP
4th December 2012 - 8PM GMT - Indy GP
--------------
Sunday the 11th of November witnessed Round 7 of the MSA ISCC Championship from the world famous infield Circuit at the "brickyard" Indy Speedway in downtown Indianapolis.
With 39 drivers, 29 teams, 17 manufactures & 4 classes the brickyard would serve up a classic.
Acura took another pole position in P1 with F4H mikem in the F4H Racing Acura ARX-02 who qualified ahead of fellow HPD driver CRA Adder driving the CRA Shell Acura ARX-01b, F4H Hamilton showed why the Audi R18 TDI for Audi Sport was still very quick by taking 3rd place in P1.
Acura showed there Prototype domination at present as they took pole in P2 with F4H Carrera in the F4H Motorsport P2 Acura ARX-01b who qualified ahead of F4H Koenigsegg in the Norma M200P-Chevrolet F4H Motorsport (P) while gen3ral ts0 took 3rd place on the gird in the M&M Racing Lola B11/83-Nissan.
The #26 Lamborghini Gallardo LP560-4 the Bismark Veteran Drivers Group with MXR Claim took the GTE pole while CMGraphix in the AF TORA Ferrari 458 Italia took 2nd place ahead of IRT YT Rice in the Bismark Veteran Drivers Group Lamborghini Gallardo LP560-4.
MXR Python took pole in GTC in the Mercedes-Benz SLS GT3 Mad Max Racing (P) ahead of BG Wumba driving the Vodafone British Gamers in Mercedes-Benz SLS GT3 while 3rd place went to Shrinkingsteven in the first of the Porsche 911 GT3 Cup.
As the drivers fired up Tdi, V8, V12 & Flat 6 Engines a thunder rocked the brick yard, an hour later Audi were celebrating once more with F4H Hamilton taking the German squad back to the top step of the podium proving that the acuras can be beaten on home soil. P2 went victory went to F4H Carrera who took the P2 championship with this win, CMGraphix took AF TORA 1st win in the ISCC in the prancing horse Ferrari 458 Italia while MXR Python continued a great run while taking the GTC victory for Mad Max Racing (P) in the Mercedes-Benz SLS GT3.
Titles and tiles yet to be confirmed in writing, the brickyard saw titles decided for more information go to
http://forums.theonlineracingassociation.com/t8722-iscc-america-some-titles-decided-some-pretty-much-decided-and-picture-painted-for-the-rest
The points table can be found here -
http://forums.theonlineracingassociation.com/t7698-tora-msa-iscc-season-4-points-and-results
Brickyard facts
Pirelli gets their first win with GMGraphix win in GTE
Michelin extends their lead in Tyre wins up to 19 (Dunlop in 2nd with 5)
Mercedes Gets their 5th win in ISCC making them tied with BMW
Ferrari wins their 4th race making them tied with Pagani
Acura's P2 win gives them 16 total placing them 4th on the all time list with Jaguar (3rd is Lola with 18)
Audi's win in P1 extends their lead at the top of the manufactures list with 23 wins. (Porsche lies 2nd with 20)
MXR Python wins his 3rd career ISCC race. That makes him tied with AJ Zero, CQR Aero, MXR Claim and VVV Micko
CMGraphix gets his 7th career win tying him for 5th on the all-time list with Rollin InAn STi
F4H Carerra gets his 7th straight victory (record in P2 and overall) giving him his 11th career with placing him 2nd on the all-time list (Selective Rogue sits 1st with 15).
F4H Hamilton wins his 2nd straight ISCC victory he has 2 wins to his name
Drivers reaction and quotes –gen3ral ts0
good times.
WCM Outlaw
WOW what a race, the close battles and racing we had.Tried to help push Mark and then near the end the battle for 3rd got real intense... really could ended in many different ways than it did but...
Unfortunate incident between me and Mikem, and i'm sorry bud. I thought you had more room going around me and then coming out of the corner you looked to have cleared me and then i guess we just tried to take the same real estate :(still managed 5th overall (just seen i got beat by 2 seconds by Hainsey )
Bring on Road Atlanta, win or bust Those Lambo's ar going DOWN!!
Bli33ard
Very close race in LMP/Lobby C, Cain was on my back the whole time, was fantastic. I made one small mistake near the end where I hit a GT car - lost front aero for the last two laps. SWEATTTTT
Well done Louis, great stuff. Shame I couldn't mount a longer charge!
RW26 BLAZE
well done everyone in lobby C.
had a very close race with BlackHawk S61 pretty much all race with him beating me by a second.
F4H Koenigsegg
Hit the sticky tarmac twice and sticky grass once!
Still 2nd in the final standings, happy with that. Couldn't beat Carrera anyway, although I was running similar laptimes in the second half of the race.
ShrinkingSteven
Great racing tonight got a unexpected in Class. I think that ties up the Privateers championship.
Cant wait till the final round at Rd Adlanta.
Well done to Gunnerman1100 for his 4th place great first result mate.
IRT YT RICE
What a race! I could gap Simon, then make a mistake, he'd catch me. He passed me twice, I got back passed him both times. For fourty-five minutes we were within 200 feet of each other. Then we caught Wumba, a magic lag spike destroyed both of our cars as I caught him. Simon and I had 6500 feet on the 3-way battle for third. Simon quickly passed us and motored away. Congrats on the win Simon. Yet another win escapes my grasp for something out of my controls. But, the points are down to 13 between CLAIM and I. On to Road Atlanta to try and take back the points lead.
CRA Adder
I knew that with the tune I drove that the first lap on cold tyres was horrible.....
Still a race for me to remember!
Qualified 2nd, I was first in the lobby( before Hamilton, ATR DAN, Louis...) so I thought I was on pole......I didn't pay attention that there was another 1 in another lobby .....F4H Mikem. He beat me with 0.02 seconds.
The race itself in the first half I lost the 2 F4H's out of my sight. 2nd half it went better, starting to get closer to mikem and a few laps before finshing I saw a couple of cars going all over the circuit, including mikem.
So the finish for me also 2nd! Hamilton is way out of my league so I am very happy with this result.
--------------
The GT's are off to sunny Laguna Seca next in California for what promises to be a fantastic race, for were Simon may reveal more details for 2013's MSA TORA GT World Championship. Simon has already published a advance copy of the season calendar, but can't wait to tell you more about it over the next few weeks. Keep an eye out on -
http://forums.theonlineracingassociation.com/f265-forum.
As you know we have our last Endurance race of the year fast approaching, and we will be announcing more details of the rules and regulations the week following the VLN test on the 17th of November. Time slots for the 8 hours of Green Hell for more information go to
http://forums.theonlineracingassociation.com/f162-tora-nurburgring-8-hours
Our VLN test race starting would be great to see some more SP3 and SP2 cars for which I can vouch are very fun to drive
http://forums.theonlineracingassociation.com/f263-tora-vln
– TORA VLN = Nordschleife - Saturday 17th November 2012.
Our long standing welsh commentator Adrian has put forward a true classic series – I for one am very keen, time to get the tweed jacket and fire up the Austin -http://forums.theonlineracingassociation.com/t8670-classic-sports-and-saloons-saturdays-2013-discussion-thread - Classic racing for 2013
--------------
Request to all our members
–
Over the past few weeks can you think of a great race you had? If so can you tell us about it?
If you would like to participate in the new weekly news letters and be a featured driver please let us know below.
Also – What has been your favorite racing moment of 2012 @ TORA?
Racing is life, anything before or after is just waiting



TORA Race Number

: 47






Number of posts

: 15745


Location

: Solihull


Registration date

: 2008-08-16


Reputation

: 114




Similar topics
The last 30mins of Le Mans stint 10. Myself vs CRA adder for lobby A victory. Dicing in and out of the GT cars (even making it three wide on the front straight), myself making a very ballsy pass on a GT car on the inside of Tetre Rouge whilst flat out to keep adder close. Swapping positions down the entire length of the mulsanne straight with 3 laps to go. Very very exciting stuff. I wish I could do it all over again.

I suppose my other favourite was from my last stint at britcar where I was chasing down one of the BG boys for the majority of the stint. I finally caught up with about 10-12 laps to go and I stayed on him but couldn't pass him, but we were literally side by side when the stint ended.

---
Permissions in this forum:
You
cannot
reply to topics in this forum