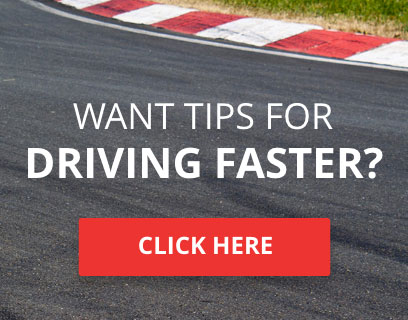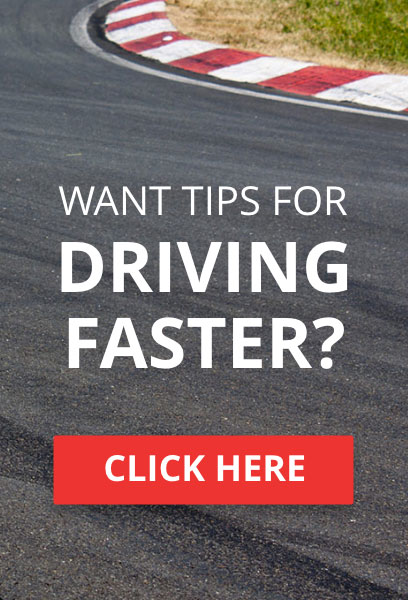 After a solid run at Round 3 I was really looking forward to Round 4 at Mugello Short. It's a track that has given me great success in my exploits in Drifting and Time Attack outside of TORA and so I know it better than any other track on the TCC calendar this year.
I made quite a few changes to the car to try and bring the Megane further up the field for this event and the car was improved heading into qualifying.
However this season I just can't seem to catch a break and connection issues meant I lagged out before I even managed to set a lap time, That put me at the very back of the grid in 12th place in Lobby-G for the meeting.
PLOW Tubbi
very kindly sent me over a set up for the Megane after my qualifying woes and after a couple of laps and minor tweaks I was ready for the fightback!
Race 1 and I started at the back of the grid in 12th place, determined to move forward and knowing that I had a very good car underneath me.
I had an awesome launch and was up to 8th place by turn one and still surging forward! The race was well and truly on!
By the end out lap 2 I'd made up another three places including an awesome pass around the outside of Turn 5 on another Renaultsport Megane RS.
Another lap down and I made my way past another two places including one VERY tight pass on
P Friks'
Honda Civic Type-R into Turn 4 which put me up onto the podium!
Another lap down and I made my move on
VEGHOENDER
's Vauxhall Insignia VXR around the outside of Turn 4 to take 2nd place! In just 6 laps I'd managed to fight may way from 12th to 2nd and was now chasing down
BG Chucky 82
for the lead!
After a whole lap chasing him down I finally bridged the gap to
BG Chucky 82
and got my nose down the inside on Turn 1 in try to take the lead....
...But
BG Chucky 82
was NOT backing down as we were still side by side heading through Turn 2...
...Before I finally completed the pass in Turn 3... Or so I thought....
BG Chucky 82
got into the slipstream and pulled along side trying to retake the lead on the outside of Turn 4. I held my line and managed to defend the position and begin to pull away.
The rest of the race was quiet from my point of view just keeping my head down and trying to get some laps under my belt and extend my lead as much as possible.
And I'd done it!!
VICTORY
in Race 1 of the TORA Touring Car Championship Round 4 Lobby-G!! After such a rough season it felt so good to finally get myself on the top step of the podium even if it was in the lowest lobby it doesn't make it any less hard fought or hard earned both on and off the track.
My Race 1 victory meant I was in Pole position for Race 2 and in prime position to take advantage of my pace and bring home a double victory.
After a decent launch I was able to hold onto the lead into Turn 1 despite a strong challenge once again from
BG Chucky 82
.
A position I was able to hold onto for the rest of the race to make it
TWO VICTORIES
out of two for me and the
Nankang UK
Megane!!
Race 3 would see me start in 11th place due to the reverse grid system and
BG Chucky 82
's DNF in Race 2. However after two victories my luck was abouts to run out....
A flying start saw me making up places hand over fist before finding myself trapped and pushed onto the grass in Turn 2 along with
BG Chucky 82
, however I recovered fast and began to scythe my way through the field once again into 2nd place and hunting down
Sc00byD00bieDOO
for the victory. However with the chance of doing the treble well within my sights my connection died, and with it my night's racing.
To say I was gutted was an understatement....
The
Nankang UK
Megane suffered just 515cr worth of Damage at Round 4 taking the total to 31,612cr for the season.
So with yet another troubled event the Championship just hasn't gone my way and so it's time to re-evaluate my goals for the season. Connection problems have meant I've effectively lost an entire event now.
My target now isn't a position but a person. Those of you who've read all of my blogs will have seen one name crop up time and time again,
BG Chucky 82
. More often than not we end up together on track and in the points table, so my goal now is to beat him in the Championship.
Me and the
Nankang UK
Megane now sit
69th
in the Championship with just 2 rounds left and Sunset Infield Reverse next on the calendar. This was the strongest track for the Megane during Media day so hopefully I'll be able to tap into that performance a little for Round 5. BRING IT ON!!
Thanks for reading!
Please take the time to support my Sponsors by visiting www.facebook.com/Nankang-UK or www.nankangtyre.co.uk

You can follow me at www.facebook.com/SlidersStorefront or by searching for #SliderS15 on Facebook!



TORA Race Number

: 219


Number of posts

: 3711


Location

: Lakenheath, Suffolk


Registration date

: 2009-01-24


Reputation

: 14



Similar topics
we, ll keep working on that tune til race day.

if only we could work on your router.
---
Permissions in this forum:
You
cannot
reply to topics in this forum