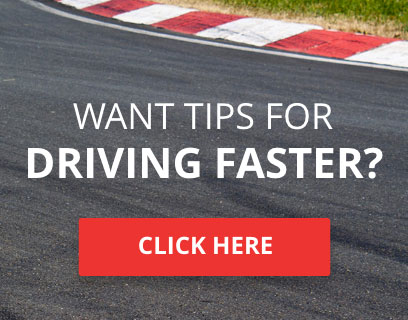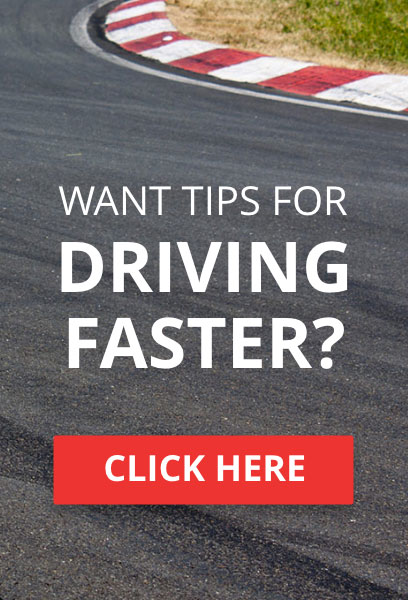 ROUND 1 - SILVERSTONE INTERNATIONAL
Qualifying
There was much anticipation ahead of the first round of the inaugral TORA Rogue Motorsport Cup. there were over 45 entries made for the first round at the heart of British motorsport, Silverstone. Of those entries, 26 GT86-F's were taking part, resulting in what promised to be a highly competitive and closely fought night of racing. Qualifying started strongly for the team, who's drivers, Davis-Loades, Eddowes and Evans were all looking forward to the start of the season.
Qualifying for Davis-Loades went smoothest. His best lap time came on his final lap where we set a 1:07.065, putting him in 8th position. Ahead of him, Sam Evans qualified 7th with a 1:06.925, but had a much more eventful qualifying session. On his first flying lap, he ran wide at Stowe, invalidating his lap, then on the next lap, he got greedy with the kerbing and slid into a half spin, ruining another lap. This meant he had just one lap to get a classified lap time, putting the pressure on himself. The lap was far from perfect as Evans tried to mix speed as well as making sure he kept the car on the road. His lap time was a huge relieve to put him behind Lloyd Perry in the Benedict Racing Toyota. Meanwhile, making his RaceART debut, John Eddowes was on course to join the RaceART regulars in acsimilar area of the grid. His first two laps were relatively steady in comparison to what he can achieve, but his final flying lap was looking strong when he too made a mistake, loosing the rear end and pitching himself into a spin. He was bitterly disappointed, but nevertheless lined up 13th on the grid with a 1:08.252, which was a great effort on his first qualifying for the team.
Race 1
Sam and Alex is cars 92 and 64 respectively, lined up 7th and 8th, or 2nd and 3rd in Lobby B. Evans' plan was always to get a good start and challenge for the lead of the lobby into turn 1 at Abbey. Everything went to plan at the start, he got a perfect getaway, and both he and Perry went side by side into the first turn, Evans coming out victorious. Davis-Loades also challenged Perry at the start, but in the first race, he just lacked the pace he needed to stay up to the back of him and pass. As he dropped back, Evans and Perry kept and even gap of about half a second for the first halfmof the race. Evans soon pushed on and began pulling away. As the GT86-F's started lapping the slower MR2 cars, Evans was able to use this to his advantage, and managed to pull a gap of around 3 seconds to Perry. It was a very straightforward and uneventful race for Evans, that was until lap 13 of 15. After outbraking himself at turn 3, he ran wide on the exit, and lost the back end of the car on the kerbs. He spun round through 180º, which costing him the chance winning the lobby for 6th place overall. He rejoined the race just ahead of Alex, who gave plenty of room to the furious Evans. Their races ended in that order, with Davis-Loades 8th, Evans 7th behind Lloyd Perry in 6th overall.
John Eddowes started his first RaceART Competition race from 3rd in Lobby C, 13th overall. He got a good start at the beginning, and held his 13th position on the opening lap. He did come under a lot of pressure from Kevin Bolland in the Benedict Racing Blue car. He got passed early on, but was unable to pull away from Eddowes, who kept on his tail. For the majority of the race, the two raced in close proximity, but like in qualifying, John took a spin while trying to keep up, and lost any chance of re-overtaking Bolland at the end of the race. Despite this setback, Eddowes was happy with his 13th place finish overall, and was optimistic of a good second race.
Race 2
After the unfortunate end to race 1, Evans was even more hungry to take that lobby victory thisntime around after he let it slip through his fingers. He started the reverse grid race 3rd in lobby, 8th overall, with Davis-Loades one spot ahead. At the race start Evans once again was sharpest off the line. He dragged past Alex as the cars approached the first corner. Joshua Freedman of Team Hard Online led from Sam, Alex and then Lloyd Perry. Sam stayed with Freedman, then looked to have him coming onto the Hangar Straight as he got much better traction out of Chapel. Freedman's better top speed kept him ahead but Evans used the extra downforce that his car had to swoop past the Team Hard Online driver around the outside at Stowe. From there on in, he didn't look back and cruised to the lobby victory, and 6th overall. Alex and Lloyd managed to get passed Freedman, but the former got held up more and dropped behind Perry in the Benedict car. The two then battled hard all race, and Alex Davis-Loades almost took his RaceART machine past Perry, finished just 0.033 seconds behind after 15 laps of racing.
In Lobby C, John Eddowes had a similarly straightforward race. He started 2nd in lobby, 11th overall, and that's were he finished, making forma highly successful debut with RaceART Competition.
Evans currently sits 6th in the Driver's Championship on 89 points, with Davis-Loades in 8th on 86. Eddowes is 12th position on 78 points. In the Team's Championship, RcaeART currently sit 3rd overall on 175 points, also putting them 2nd in the GT86-F class standings. The next race is at Le Mans, where we will be racing around the shorter Bugatti Circuit in just two weeks time. Make sure to join in on the action in whatever way you can. See you there!



TORA Race Number

: 92






Number of posts

: 418


Location

: Oxford, England


Registration date

: 2012-06-22


Reputation

: 9



Similar topics
---
Permissions in this forum:
You
cannot
reply to topics in this forum