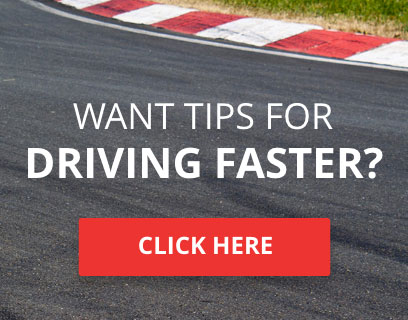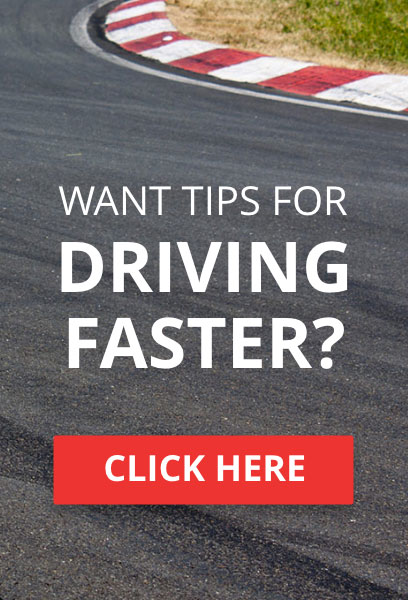 Welcome to the 2020 TORA iRacing Mazda Cup [Season 3]. This championship will be contested on iRacing.com on PC and will consist of 12 rounds.
Before you decide to enter the series, please take the time to read the rules & regulations very carefully.
By registering for the series, you agree to the rules and regulations as written in this thread. TORA reserves the right to alter the rules & regulations as necessary, for the purpose of fairness and clarity in the competition.
1.0 GENERAL RACING RULES AND DRIVING ETIQUETTE
1.1 Motor racing, as defined by TORA, is a non contact sport. It is understandable that on occasion some contact may occur as a consequence of incidents caused by either party; for instance "lag". At TORA lag is defined as sudden high internet latency or ping causing visual inconsistencies between players.
1.2 Competitors with lag issues will not be penalized, but will be asked to improve their connection for future participation in TORA's events. If the issue is persistently hindering other competitor's experiences, or you cannot join lobbies (see rule 14.0), please perform a speed test on your connection via
http://www.speedtest.net/.
1.3 TORA expects every competitor who partakes in our championships to behave in an appropriate and respectable manner. Insulting comments or behaviour towards fellow competitors, race stewards, lobby hosts and staff is unacceptable and will be dealt with severely by TORA Staff. Respectable on-track etiquette is expected of all competitors. This includes on-track battles, track limits, dirty driving etc.
1.4 The track limits are determined by the solid white lines either side of the track, or for lack thereof, the edge of the tarmac (or other racing surface). At all times, two wheels must remain on this part of the circuit, unless of an occurrence where it is near to impossible to keep two wheels on the track, such as avoiding a collision. During a race meeting, each time the track limits are not adhered to, a warning will be given. If a driver continues to not respect the track limits a stiffer punishment will be handed out.
1.5 All TORA members must read and follow the TORA Sporting Regulations. Note that and specific rules defined in these Rules & Regulations will take precedence over rules outlined in the Sporting Regulations:
https://docs.google.com/document/d/1Z61lkYkBXCFr9-dGRIO0o6RJgdqIcjWOAFzdjPGJhbw/pub
2.0 CHAMPIONSHIPS
2.1 DRIVERS CHAMPIONSHIP
This will be a championship fought by each driver for themselves. The points at the end of this series will be their final points total and will result in their position in the standings at the end of the series. There ARE NO dropped round[s] for this championship.
3.0 LIVERY RULES
This series has defined rules about liveries that drivers must adhere to in order to race in this series.  Failure to do so may result in a penalty or disqualification. The livery rules are defined in the Livery and Decal Rules thread linked here:
https://forums.theonlineracingassociation.com/t20384-tora-iracing-mazda-cup-livery-decal-rules
4.0 CAR RULES
This series has a defined list of cars and build rules that drivers must adhere to in order to race in this series.  Failure to do so may result in a penalty or disqualification.  The car rules are defined in the Car List and Build Rules thread linked here:
https://forums.theonlineracingassociation.com/t20383-tora-iracing-mazda-cup-car
6.0 HOSTING AND MARSHALS
6.1 Craig Wilson [Ax4x Chaddy] and Jordan Groves [JGROVES1996] Will be the 'hosts' during the Mazda Cup Season.
7.0 PRACTICE & QUALIFYING RULES
7.1 The fastest clean lap time from a driver, as denoted by the game, will be recorded for qualification.
7.2.1 Qualifying sessions (race 1 of each meeting) will consist of 3 laps total; 1 warm-up lap, 2 timed laps.
7.2.2 Race 2 of each meeting will be set by reverse order of race 1 finishing order. Any driver who has missed race 1 shall start at the back in race 2 if they wish to attend.
8.0 RACE RULES
8.1 Please check the season calendar for track confirmation.
8.2 The start of the race will be a STANDING start.
8.3 STANDING START PROCEDURE:
8.3.1 Drivers must wait till the lights go out before starting the race.
8.3.2 Moving from the grid slot too soon may be penalized.
8.4 Each race will be 25 minutes in length (2 races each meeting - 6 meetings = 12 rounds/races)
8.5 There will be no incident points
8.6 If there is a crash involving 3 cars or more a safety car will be called. You are allowed to pit if you wish once pitlane opens. Restarts will be single file, lapped at the rear.
9.0 PIT STOPS
9.1 There are
0
mandatory pit stops during the race.
9.2 Drivers are permitted to pit at their own accord to refuel and change tyres, or if they have damage to their car or wish to retire. There will be
1
fast repair per race.
11.0 STEWARD INQUIRIES
11.1 Please message either Craig Wilson or Jordan Groves if you want any incidents to be investigated. We hope it will not have to come to this and that drivers are respectful to one another.
12.0 SERIES POINTS
This will be the points system for the championship and will be the same in the overall, privateers and teams standings. Will be updated if more than 20 drivers enter the championship.
PLACE         POINTS
1st               30
2nd              25
3rd               22
4th              19
5th              17
6th              15
7th              14
8th              13
9th              12
10th            11
11th            10
12th             9
13th             8
14th             7
15th             6
16th             5
17th             4
18th             3
19th             2
20th             1
13.0 CHAMPIONSHIP CALENDAR
The championship will race on the dates as listed in the calendar thread, linked here:
https://forums.theonlineracingassociation.com/t20387-tora-iracing-mazda-cup-calendar
14.0 ENTERING THE SESSION
14.1 You can join the session from the League sessions [You will be invited to the TORA league when you have registered] or through a friend who is already in the session.
15.0 POSTPONED MEETINGS
Sometimes a meeting may have to be postponed. The meeting may be cancelled, or pushed back on the calendar. The entirety of this rule is at the discretion of the series organizer.



TORA Race Number

: 00






Number of posts

: 9104


Location

: Scotland


Registration date

: 2008-09-26


Reputation

: 58



Similar topics
---
Permissions in this forum:
You
can
reply to topics in this forum